The latest addition to Brisbane's permanent market scene, The Boundary Street Markets, are kicking off their official launch this weekend in the old Peter's Ice Cream Factory (now Absoe Site) on the corner of Boundary and Mollison Streets in West End.
These young markets are tipped to become a major Brisbane draw card thanks to their warm village atmosphere and the inspiring, Pinterest-worthy industrial space they call home. For local designers and artisans in desperate need of cool, central, and affordable places to work and trade, the development of Boundary Lane is a real dream-come-true. For discerning shoppers, the opening of an indoor venue on a mission to bring the best makers and providores together under one roof in the beating heart of West End is definitely news to celebrate.
Plans are afoot to expand this market during the week, but for now from 7am-2pm every Saturday and Sunday The Boundary Street Markets house a collective of well curated pop-up shops offering imported and handmade homewares, jewellery, fashion, vintage, and up cycled treasures as well as food stalls brimming with fruit and veg, fresh meats, sweet treats, coffee, juices, ice creams, hot takeaway meals, and more.
A little birdy tells me that the organisers of the cavernous Boundary Street site are developing an exciting calendar of events over the next few months that is set to include a bar, live gigs, designer night markets and craft workshops open to the public.
In the mean time, the first mini Marketta will kick off this Saturday from 5-10pm featuring food trucks in forecourt of Factory 3 where a licensed bar, live band, and DJ will pop up after dark. The forecourt Marketta will also play host to Brisbane's finest Zombie Cabaret, so if you fancy a bit of back-from-the-dead entertainment with your dinner, tickets are available here.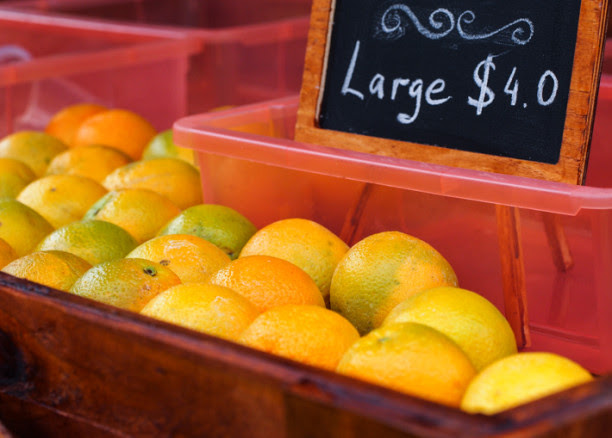 TUL Note: Catherine is a Brisbane-based blogger and purveyor of neo-traditional food, craft, and home-styling wares at The Spring Shop. For more recipes, DIY projects, style tips, and notes from around town, you can follow her at The Spring Blog.
Image credits: The Spring Blog