Uttering the words 'surf and turf' in any self-respecting steak house is a sure fire way to find yourself sitting solo at dinner.
This very retro terminology will most likely conjure thoughts of your mum and dad's special date night when meat and three veg' was the cuisine du jour.
But when you are sitting at Kingsleys Steak & Crabhouse, perched over one of their perfect steaks and insanely good seafood (probably 'gramming the heck out of your meal), you'll be having the last laugh.
Perfectly situated on the river, Kingsleys is shattering misconceptions with its amazing interpretations of the ol' surf and turf combination.
The menu is a refined, perfectly balanced combination of land and sea that still packs some hearty punch.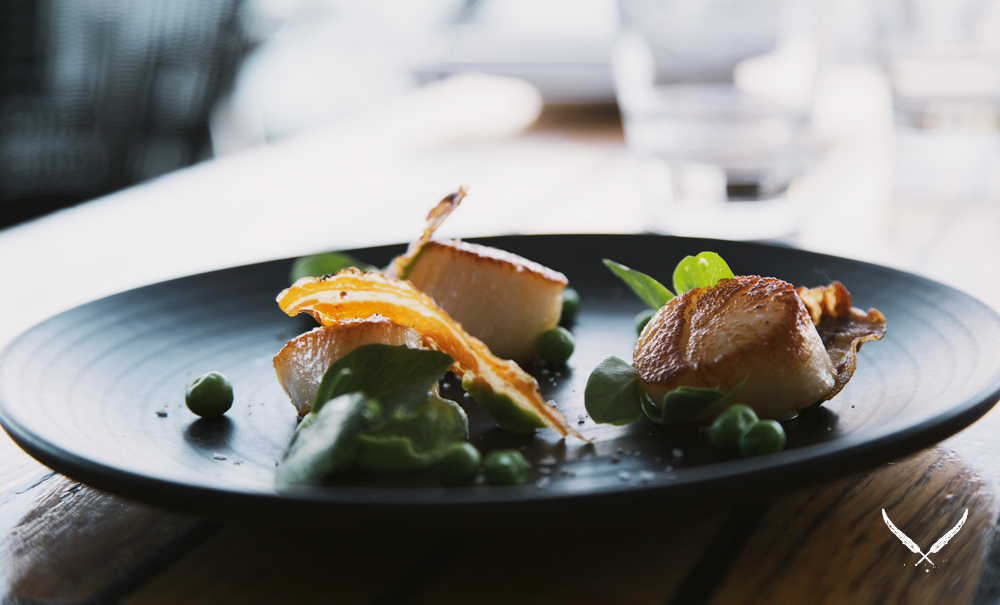 As is expected, steak (and other cuts of meat of the bovine variety) feature heavily, but there's also an excellent mix of fresh, local seafood—think scallops, crabs, oysters, prawns and Moreton Bay bugs—sitting unabashedly amongst the earth-bound beasts.
Of particular note are the Alaskan king crabs, and the less royally named but very delicious mud crabs, cooked au naturel, Singaporean chilli style, or with salt and pepper.
If you don't have almighty crustacean cravings, then sink your teeth in to the slow roasted smoked Angus short rib, with chilli slaw and barbecue sauce, which is a TUL favourite.
The entrees and starters are also something to behold (hello, confit duck sausage rolls), and the sides are well-matched complements to the main event - think truffled mac & cheese, and beer battered onion rings with parmesan salt.
If you can't decide for yourself, we recommend the $50 seafood platter full to the brim of oysters, crab, scallops, prawns and Louisiana style crab cakes.
Get in quick though because it's only available until the end of March.
TUL Note: Today's List Love post is proudly sponsored by Kingsleys Steak & Crabhouse and endorsed by The Urban List. Our sponsored posts will never be a secret - the List Love seal will be stamped on any sponsored material you see on the site. Thank you for supporting the sponsors who make The Urban List possible.