Sustainable fashion isn't just another trend. It's a movement that's guiding us towards a better, more stylish future.
In Brisbane, we're lucky to have a few key players slowing things right down and creating beautiful clothes with care and consideration. The era of fast fashion is fading, and it's all thanks to consumers opting for sustainable, durable garments built to last. In honour of sustainability month, we're shining the spotlight on six boutiques in Brisbane where you can find ethical fashion from local designers.
Let's go pop some tags.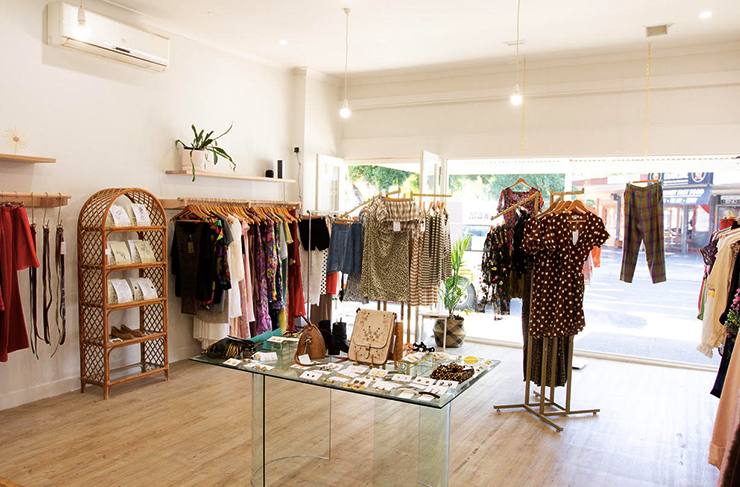 Image credit: Aster + Lilou
Aster + Lilou
West End
Having sashayed onto our shopping scene as an indie online boutique, Aster + Lilou is now trading out of a bricks and mortar retail space in West End. The emerging local brand began on the Brisbane market circuit. It's the passion project of Zara Duffy, a vintage and slow fashion enthusiast who is the mind, heart and soul behind Aster + Lilou. Expect upcycled garments, one-off vintage pieces, and handmade originals, all minted in the sewing space out the back. Keep up with the new drops via their Instagram.
The Common Thread
Bulimba
When Safa Itote opened Bulimba's The Common Thread, she had one thing in mind: providing a hub for shoppers to pick up sustainable and ethical wares. Whether you're after new threads, activewear, baby clothes or togs, you can spend easy knowing that everything in stock has been crafted ethically by Veja, Baiia and Itote's own label, The M | N | ML.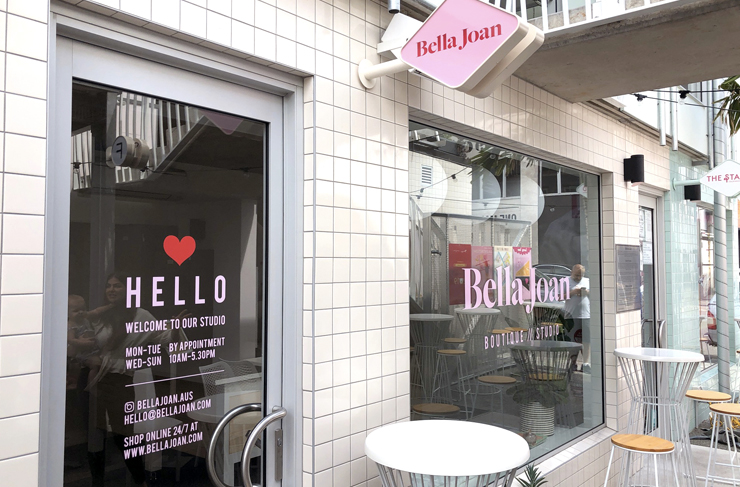 Image credit: Louise Crozier
Bella Joan
Fortitude Valley
Tucked into the emerging California Lane in the Valley is Bella Joan. The overriding ethos of the womenswear label is sustainability, which usually means ethically-made garments and very limited runs. To that end, there's a huge focus on upcycled clothing and building clothes to last. The selection is a perfect mix of carefully selected vintage pieces, plus a few fresh designs. If you want something utterly unique and blessed with love, Bella Joan is where it'll find you.
Alice Nightingale
Fortitude Valley
Also in California Lane is the technicoloured cabin of Alice Nightingale. This is Nightingale's workshop, where her loud prints and cheeky Australiana references add a welcome pop of personality to your wardrobe; whether it be a blouse, skirt, dress or playsuit that's caught your eye. She also does some seriously cool accessories, like a handbag in the shape of an Iced Vovo (!!) as well as custom orders (like a rainbow pastel blanket coat that sends my knees weak). Nightingale's commitment to high-grade, small batch fashion means she also runs sewing classes. It's all about passing on the wisdom.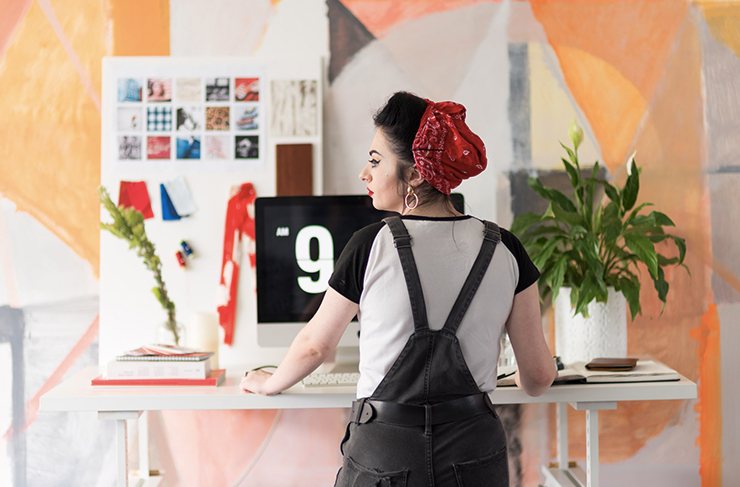 Image credit: The New Garde
UnCommon Store
Fortitude Valley
Spruiking the fruits of creative hub, The New Garde, UnCommon Store is a space for local designers to spruik their labels. This joint is so fresh they haven't even properly opened yet, but when they do, expect pieces from local designers at Maison Garde, Stranger, Astille Designs, Skuel Work Apparel and Fred Archer to populate the racks. For all the info (and details on the big launch) check out the events page.
Match that outfit with an ethical new hair-do. We've rounded up Brisbane's best sustainable salons.
Image credit: Alice Nightingale