Just like other sartorial choices, picking sunglasses or prescription glasses is an important expression of your super-fly self, so it's no wonder we are so pedantic about which frames make it to our face.
OnePointSevenFour, our optically-obsessed friends over at James Street, know a thing or two about luxury eyewear and which frames will work best for you. They have long been our go-to for kickin' frames, fresh from the hottest international labels, like Marni, Maison Martin Margiela, Linda Farrow, SUPER and Cutler and Gross. I can't tell you how long we spent oggling frames when putting together this story!
Until now this store has been a well-kept secret between Brisbane's sartorially savvy, and, as we move into the scorching Australian summer, we think it's high time we blew their cover.
Here are four reasons we know you're going to love OnePointSevenFour:
1. THEY LET YOU PIMP YOUR SHADES!
Not all shades are created equal. OnePointSevenFour lets you 'tszuj' your favourite frames in store. This rad sunglasses pimping service includes having your frames monogrammed, personalised, and your lenses 'mirrored' (which is half price). Who doesn't want their initials engraved on their newly polarised glasses?
It's a great gift idea too. Nothing says "I thought about this" than a gift with initials! The service is complimentary with any purchase in December.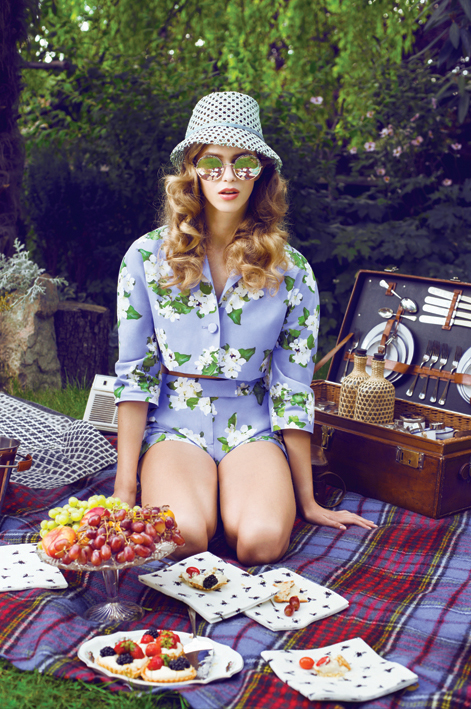 2. THEIR STELLAR LINE UP OF CELEB-ENDORSED STOCK
Emma & Josh scour the globe to bring you hard-to-find, unique sunglasses worn by some of the world's most famous eyeballs. Everyone from the Olsen Twins, Angelina Jolie, Victoria & David Beckham and Dita von Teese, to Lara Bingle and Miranda Kerr wear their frames (think The Row, Linda Farrow, Dries Van Noten, Paulino et al, to name a few).
Of course, that's not really why we like them. Their frames are just really, really wishlist-worthy, Christmas-dreaming cool. And the owners, Josh & Emma really know their stuff. They'll pick your perfect frames first try.
3. YOU CAN HELP THE PHILIPPINES
Giving is as good as getting, they say, but what if by getting, you are also giving?
We all watched in horror this month as the Philippines were pummeled by super typhoon Haiyan, wreaking immeasurable havoc and destruction on thousands of lives. The team behind OnePointSevenFour were so affected by the disaster, they've decided to donate the proceeds of a special promotion to the Philippines' Red Cross. Buy a pair of frames in the month of December and have your prescription lenses fitted. Not only will you they give you the lenses half price, but you'll also be donating to this important cause.
4. PERSONALISED STYLE ADVICE
The team at OP74 are not only opticians, but style advisors, too. And they are happy to spend one-on-one time with you to make sure your experience is totally top-notch, and you find the perfect pair, every time. (This guy below certainly thinks so.)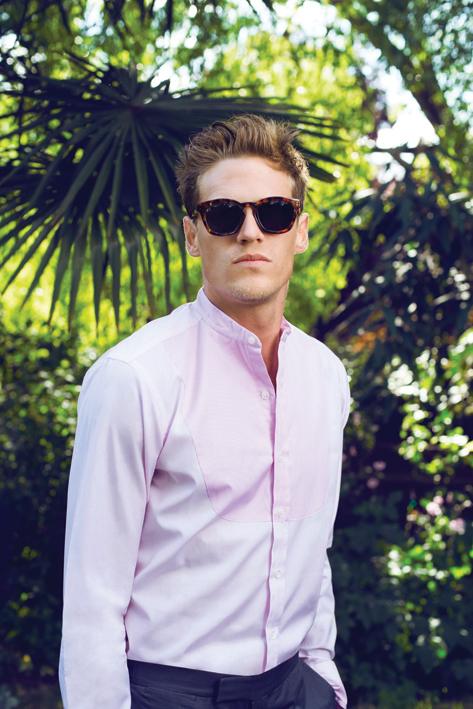 If you're in Brisbane, make a beeline for their store on Robertson Street in the Valley. Elsewhere? You're in luck. Shop OnePointSevenFour Online...
Image Credit: One Point Seven Four, Cutler and Gross
TUL Note: Today's List Love post is proudly sponsored by OnePointSevenFour and endorsed by The Urban List. Our sponsored posts will never be a secret - the List Love seal will be stamped on any sponsored material you see on the site. Thank you for supporting the sponsors who make The Urban List possible.