Don't tell your dentist about this one.
The phenomenal cakes, pastries, biscuits and sangas that made Cake and Bake a West End favourite have officially arrived in Newstead.
Settled in on Commercial Road, the new location is owner Jocelyn Hancock's second store, and it's baking the sort of things the Cookie Monster used to call 'Sometimes Foods'.
If you need a refresher of Hancock's credentials, keep in mind she's the same Jocelyn behind Jocelyn's Provisions. Yep, this is the woman responsible for most birthday cakes you've ever had in Brisbane. Since selling that business, she sashayed back into special occasions with the original Cake and Bake in West End. Visitors to the Newstead location can expect the same excellence that put the West End spot on the map.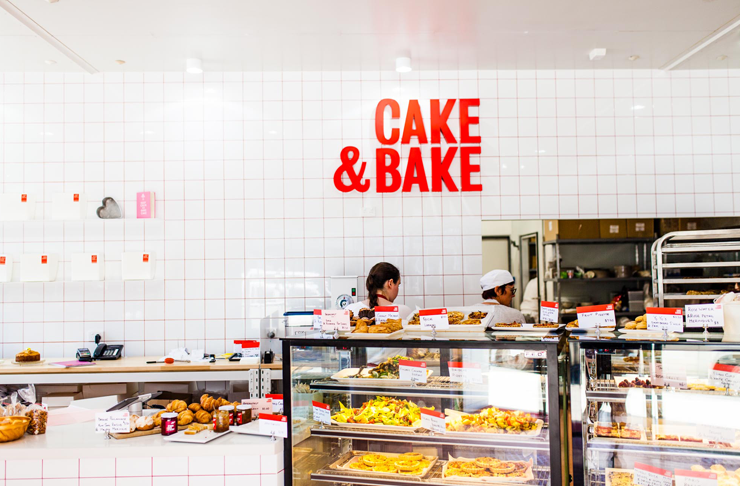 Underpinning the whole Cake and Bake operation is Hancock's commitment to locally produced food. Looking to her childhood home of Braeside, Hancock uses the farm and its surrounding region as a source of incredible produce, and incorporates as much of that into her cakes as possible.
So what can you expect in Newstead? A daily menu of ready-to-eat items with Hancock & Farm, a massive range of fresh-baked cakes, muffins and other sweet treats, plus a range of handmade james, relishes, and compotes that showcase the best local produce in season. The flavour combos change with seasonal availability, and are available for purchase (pro tip: buy some jam and smear it on Jocelyn's ridiculous hot pastries).
Come down and check out Cake and Bake's new digs on Commercial Road from 7.30am Tuesday to Saturday. They'll even brew you a coffee for the road.
The details
What: Cake and Bake Newstead
Where: 58 Commercial Road
When: 7.30am-5pm Tuesday to Friday, 7.30am-2pm Saturday
You can work off the calories at this huge BYO adventure festival. It's coming up soon.
Image credit: Ariana Gillrie