11 years after first opening its doors in Woolloongabba, the iconic C'est Bon has had a makeover so complete you'll barely recognise the place. Turning the once fine French dining spot into what is practically a whole French precinct, the venue now boasts five unique spaces for drinking and dining at every time of day.
The restaurant where you may have already once sampled exquisite French cuisine is still at the heart of the venue, but now, you can also stop in for breakfast, lunch and post-work wines. On street level you'll enter through Le Bon Bar, a glam wine-drinking spot with exposed brick walls and heritage features, including half of a mystery staircase (remnants of a previous renovation) over the stool lined bar.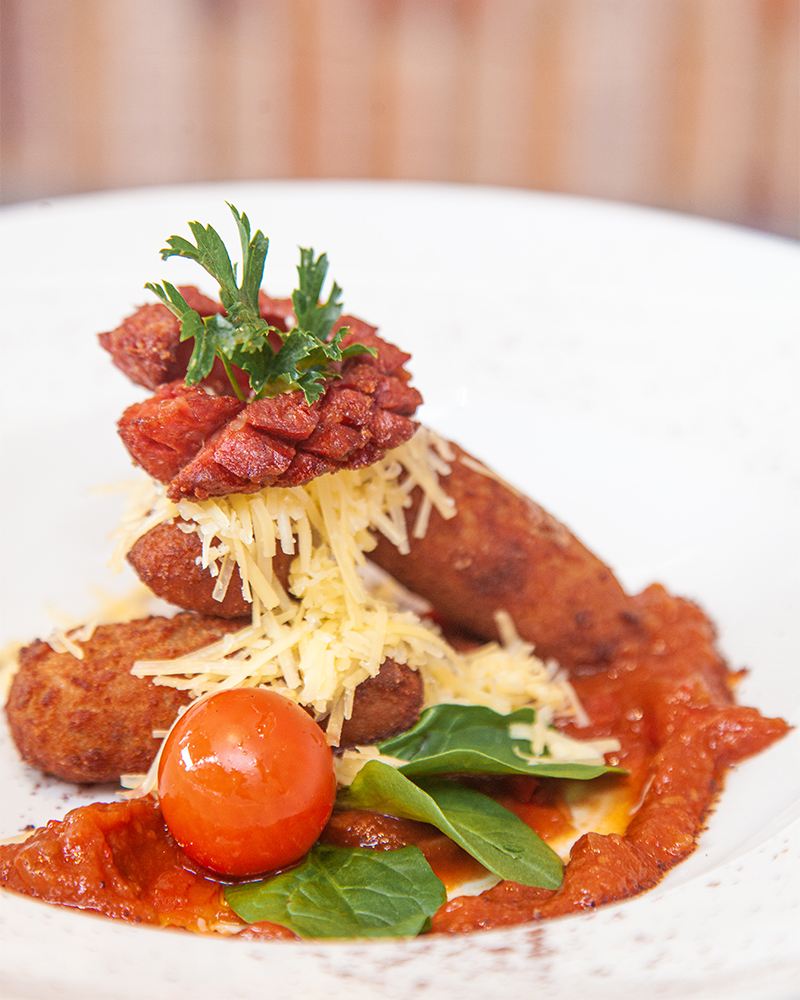 If it's too early to take advantage of the extensive wine list, breakfast can be enjoyed in the bar or upstairs on the breezy outdoor garden patio, just a few (real) staircases above. Morning feeds include ricotta and beignets with fresh seasonal fruit, sweet potato waffles and brioche French toast. Best of all, the full menu is available until 2pm, so you don't have to get out of bed early to enjoy it.
As the day progresses, breakfast and brunch morph into lunch and afternoon bites, with a seasonal lunch board and bar menu listing the likes of duck liver pate, charcuterie and French onion soup. Or take the stairs all the way to the top of the venue and you'll find a rooftop terrace, ready-made for intimate events or just a pre-dinner wine or two.
Back downstairs, the restaurant itself is tucked away next door to the wine bar, with an intimate dining room filled with cosy tables under another mysterious staircase to nowhere (seriously, you'll get halfway up before you realise). The restaurant is where you can tuck into indulgent French fare like La Canard A L'Orange, but don't worry, Google Translate isn't necessary—the translation to twice-cooked crispy organic free-range duck with sweet potato purée, red cabbage, orange and Grand Marnier sauce is just below. If you aren't sure what to order and like to be surprised, opt for the five course Chef's Surprise Degustation. Ultimate date night material right there.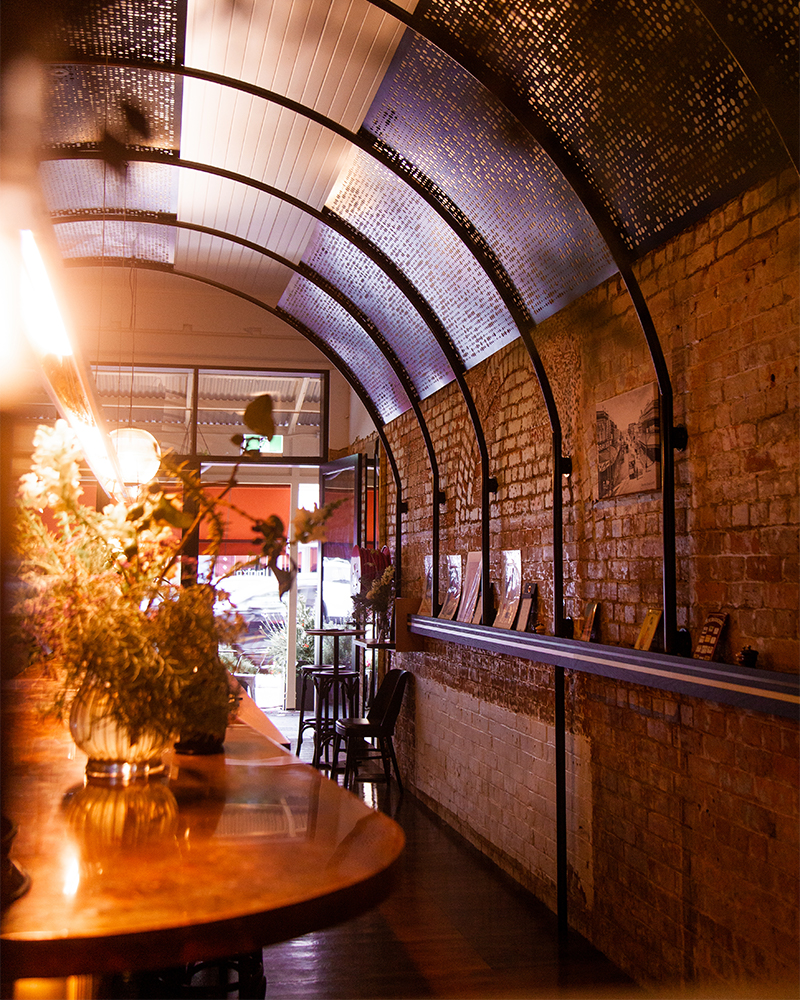 But wait there's more—just around the corner is an underground wine cellar, lined with bottles of some seriously speccy wine. Wine tasting nights and events are in the works, but for now you can book out the cellar for special events, as you can the terrace upstairs.
Phew, have we covered it all? With so much to offer, we could talk all day about the new C'est Bon, but we'll leave it to you to discover the rest—get all the details and opening hours here.
Lover of French cuisine (or even just the wine)? Check out Brisbane's best French restaurants here.
Image credit: Sophie Spencer