In an age where even Weetbix has added sugar it is becoming an almost warlike effort to eat healthy. Add to that a 9-5 working day and the odds are stacked against you.
If you've got the best of lunch-time-intentions, don't despair, help has arrived for Brisbane's office workers in the form of an organic growing, pedal powered duo – new lunch service, The Farmer's Son.
Co-founders Tate and SJ Culley combine their love of cycling and healthy eating to cut out the supermarket-middle man, the battle to find organic takeaway food, and the process of lining up.
Workers can order online and have their healthy munchies delivered right to their desk.
All their yummy and healthy produce is sourced from Australian farmers or grown in the Farmer's Son's own veggie patch.
SJ is a nutritionist with a love of creating enticing, healthy recipes, and all of The Farmer's son recipes are organic, gluten free, and usually vegan. The Farmer's Son crew came up with the concept years ago, after getting tired of colleagues hassling them to swap lunches.
Meals are available for delivery every Thursday, with a minimum order of $50 (so get some colleagues to go in with you).
The dynamic duo will then rock up at your workplace (between 9am and 11:30am) on their black and green Danish cargo bikes. And that's lunch, sorted.
The menu changes each week (the new menu is out on a Friday) and orders can be placed online here by midday on Tuesdays.
Everything about the business is sustainable, from the glass jars the cold-pressed juices are served in, right down to their green powered website, pedal power delivery, and composting of food scraps.
Some menu favourites are the Holy Kale salad, with kale, quinoa, sweet potato, sunflower sprouts, sunflower seeds and avocado with fresh herbs, spices and lemon dressing, and the Son's Special (which changes weekly), which includes a lunch box, drink (either a juice, smoothie or coconut water), and a sweet treat.
Their juices are some of the freshest out. SJ's cold pressed juice recipes focus on gleaning the good stuff from vegetables while not compromising on taste. With no added sugar, they arrive in customers' hands within two hours, to preserve nutrients and prevent oxidisation.
If you like your smoothies with a dose of super-foods then the Australian bee pollen, maca powder, spirulina and brown rice protein that make a regular appearance will have you tickled green.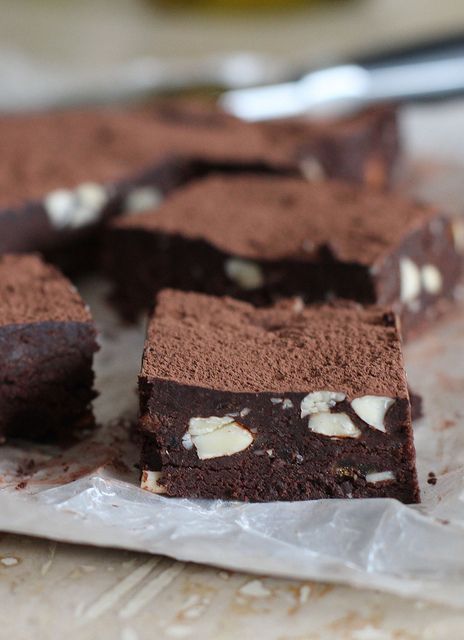 For sweet tooths there are RAW brownies, sesame balls, coconut and walnut muffins and RAW Karma Balls.
Keep an eye out for the duo as they zoom around inner Brisbane delivering to offices in the city and valley, West End, Newstead, New Farm and Teneriffe. And, stay tuned, the pair even hope to open a hole-in-the-wall in 2014, open from breakfast through to lunch.
Image Credit: The Farmer's Son, The Moveable Feast