Now, you may notice that we do not reside on the Gold Coast. Funny that... But, there have been many rumblings down the coast of a great number of new openings that have caught our eyes, and this one, friends, might just be the best yet.
Gotham Grill & Rooftop is the latest (and hands down the greatest) Gold Coast project of lauded restaurateurs Daniel and Ruggie Ridgeway. Well respected for their Mermaid Beach institution Little Truffle, the BIN family of tapas restaurants and Rivea in Broadbeach, Gotham Grill & Rooftop is seriously ambitious and unlike anything they've attempted before.
Officially welcoming its first guests this weekend, Gotham is every ounce of what you'd hoped and more. Two levels of Manhattan-inspired sophistication (including Runaway Bay's FIRST ever rooftop bar!) envisage a grand leather door entrance, dark and opulent 1920s Art Deco styling, red velvet carpeting and heavy curtains, intimate mood lighting and a winding staircase to the upper terrace lined with scenes of the NYC skyline.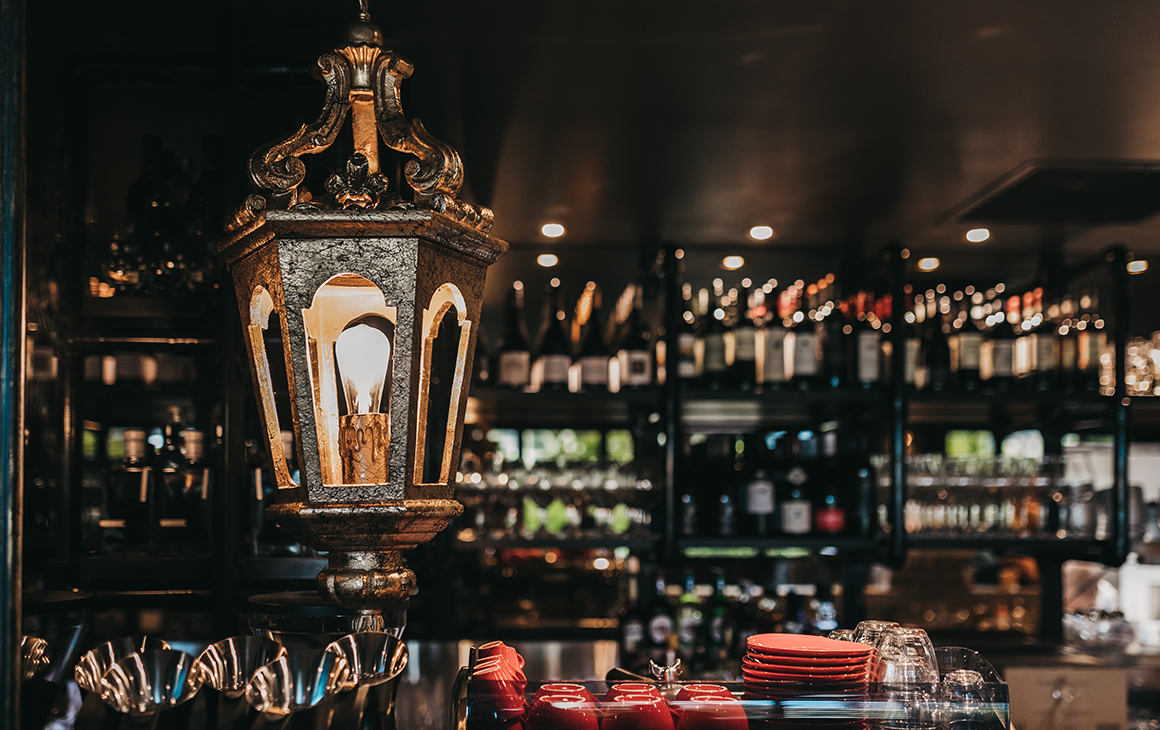 The plush 60-seat fine dining restaurant, aptly named Gotham Grill, focuses on tender cuts of steak and freshly caught seafood, ideal for celebrating those special occasions. Or, you know, just because.
While the elegant setting is enough to lure us in, wait 'til you cast your eyes over the menu. In the dining room, be tempted with the likes of confit duck leg and miso marinated New Zealand black cod. Though the undisputed star of the show is a meat-lover's dream steak line-up, with cuts sourced from the best farmers in the biz including Rangers Valley, Greenstone Creek and Nolans. Accompanied by your choice of mix and match sides from sautéed mushrooms to baked potato gratin and crispy leaf salads.
Or, for the serious steak connoisseur (with deep pockets), the 300-gram Gina & Ginia Rinehart full blood Wagyu strip steak will set you back a cool $110. Might as well pair it with a rare bottle of 20-year-old Dom Perignon for maximum splurge!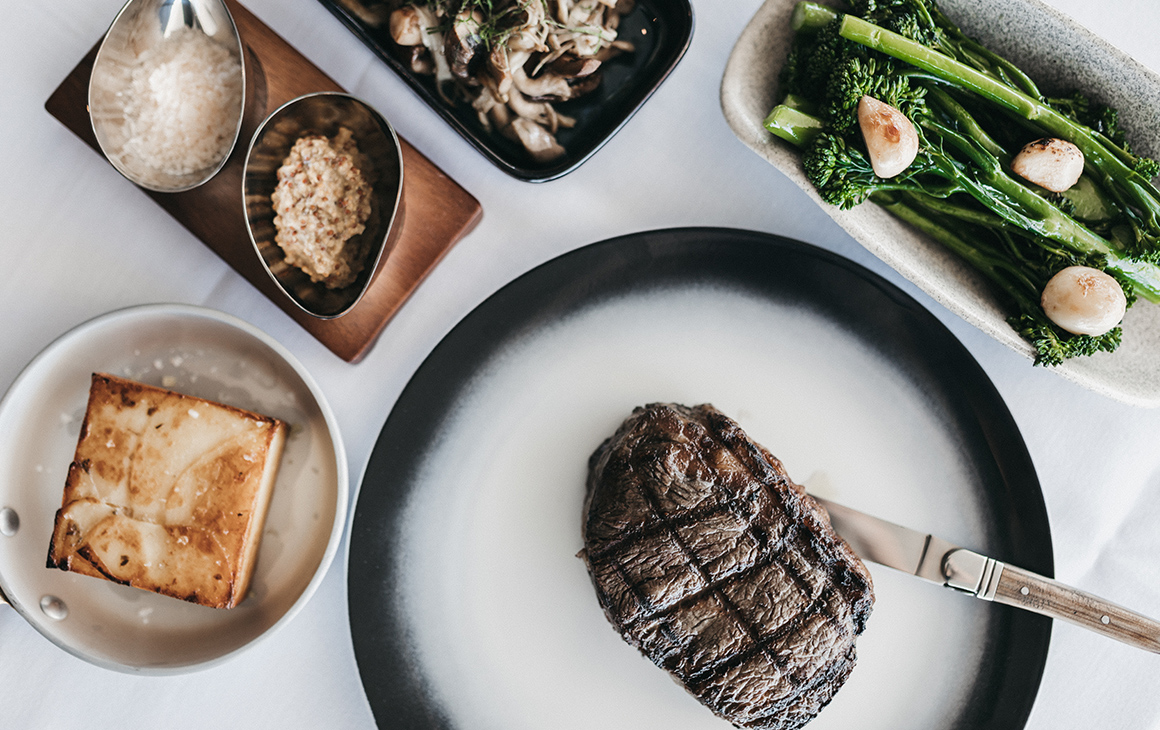 But first, head chef Alex Kavanaugh and his team will be plating some of the finest fresh-off-the-trawler seafood dishes to grace the northern end. From scallop ceviche and lobster mayonnaise in the half shell, to Hiramasa kingfish accompanied by jalapeno, pickled cucumber and ocean trout caviar. Yes, we know.
If you didn't act fast with your fingers (the first two weeks are already booked out!), there's still opportunity for an early first taste of Gotham with a visit to the more casual rooftop bar (walk ins welcome).
Here, minimalist decor directs your focus to the water views, while the approachable menu transitions to dishes perfectly paired with breezy sunset cocktails. Think: thick base New York-style pizzas topped with classic pepperoni, Napoli sauce and lots of mozzarella; fresh potato gnocchi, prawn agnolotti in lemon butter sauce or gourmet burgers (most dishes priced neatly under $24).
A knowing nod of the head will deliver sharable buckets of local prawns, oysters, charcuterie boards or, go the full monty to kick start your weekend, with a Gotham Tower of fresh seafood to pair with your chilled savvy B. But what are we frothing over most? Well, the lobster roll on a brioche bun spells addiction in our language. Yours too?
Gotham Grill & Rooftop is now open seven days in Runaway Bay, a fresh social destination to see and be seen. Northerners, go meet your new local!
THE DETAILS
What: Gotham Grill & Rooftop
Where: 6 Bayview Street, Runaway Bay
When: Monday to Thursday 5pm 'til late + Friday to Sunday 12pm 'til late
Looking for more goodness in the north? Work your way through Southport's best cafes for coffee and breakfast.
Image credit: Hayley Williamson for The Urban List