Pretty in pastels and perfectly placed in the leafy surrounds of suburbia, Coorparoo's newest café might just be your day dining sanctuary away from the CBD.
Proving that you don't need to venture inner-city to experience the best of Brisbane's café scene, Maude is everything you want in a gorgeous local venue, featuring a tasty menu that comes served with a side of great dining atmosphere. Open from 6am to 4pm every day, it's also one of the most versatile venues, catering for an early breakfast before working from home, or a lazy lunch with your ladies just as much as an afternoon catch up with colleagues. Plus, the team have a liquor license application underway, so stay tuned for evening tapas and cocktails soon to come.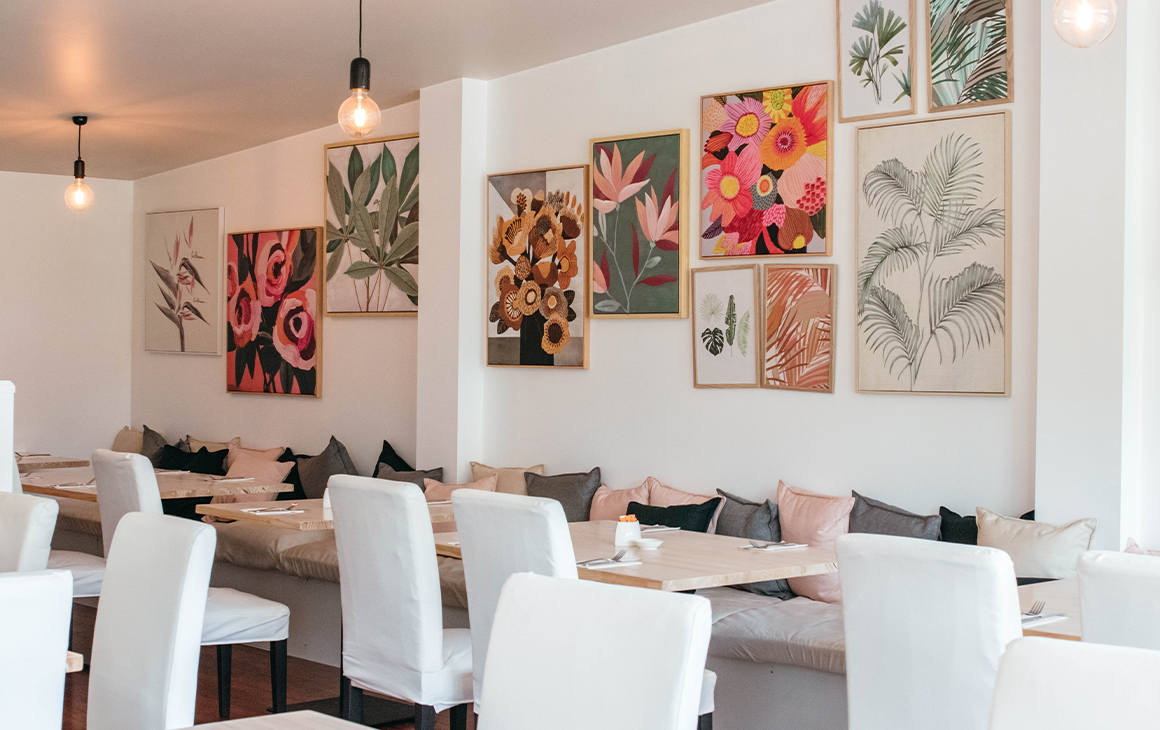 While the inner southside of Brisbane is known for its more hipster vibe when it comes to café culture, Maude serves brunch with a side of sophistication. There is not an ironic milk-crate chair or coffee-sack pillow in sight here, instead you'll find an Insta-worthy and beautifully fresh space full of soft pastels and floral features that will make you want to redecorate your own living room at home.
You can almost anticipate the menu just by looking at the décor at Maude—think refined brunch fair, simple but extraordinarily tasty, where the divine is in the detail. Their version of avocado smash comes with balsamic tomatoes and Persian feta, while croque madame is served with slow braised ham hock, a poached egg and hollandaise. If you're looking for something healthier, the smoked salmon nourish bowl is piled with a boiled egg, quinoa, avocado, spiced falafel and chickpea chimichurri, or you can opt for the parmesan-laden mushrooms erved alongside a poached egg, pane di casa and cauliflower puree. Even scrambled eggs get a makeover with avocado, labneh, quinoa salad and coriander salsa.
The taste d'jour has to be the broccoli fritters though—proving to be far superior to their corn and zucchini cousins, these wonderful mouthfuls of green goodness come with tart and sweet balsamic roasted tomatoes, a runny poached egg, creamy labneh, quinoa salad and a perfectly salty haloumi. If that doesn't cure your Monday-itis, then we don't know what will.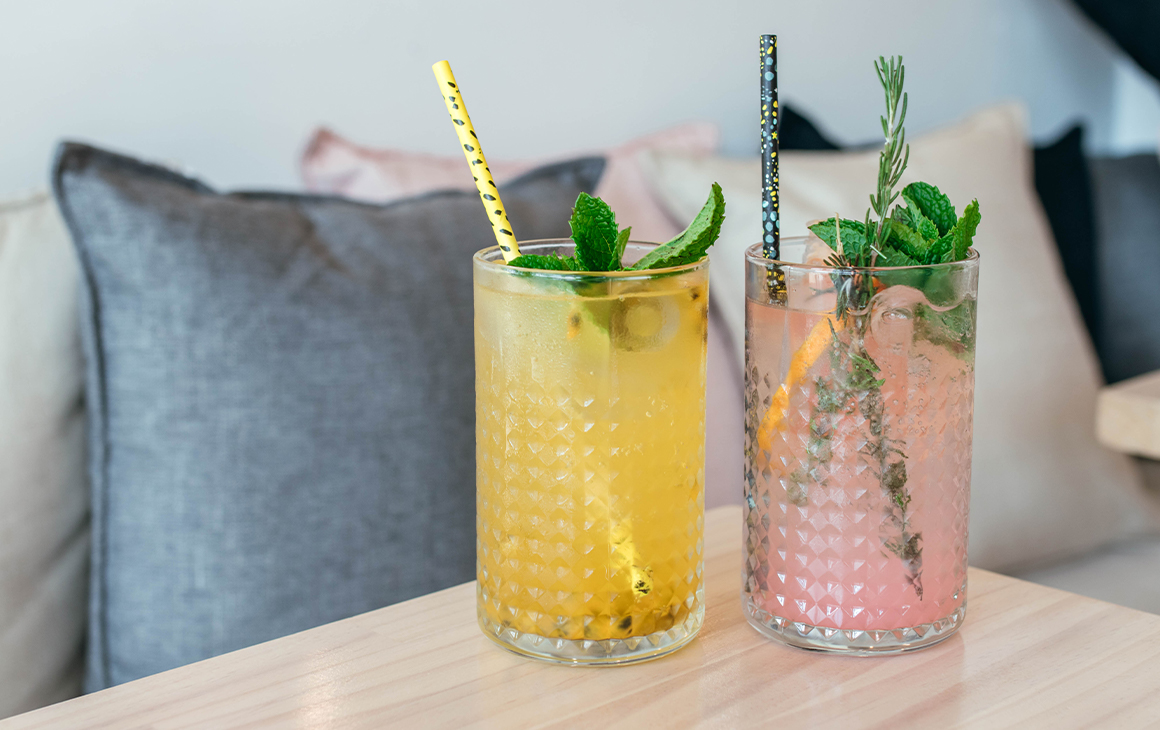 Lunch is a similarly fine affair, where some of the breakfast favourites feature, alongside the likes of charred octopus with cauliflower puree and paprika vinaigrette, a chicken avocado salad with roasted beetroot relish,a buttermilk chicken burger and a steak sandwich with all the trimmings.
The drinks menu also has something for everyone with fresh pressed juices, tea, thickshakes and coffee by Wolff Coffee Roasters. On a hot summer's day, we highly recommend ordering one of their sparkling concoctions—these sweet, fizzy sips come in flavours like vanilla bean and passionfruit or grapefruit and rosemary and are the perfect antidote to the sweltering weather.
Maude is one of those venues where it is all too easy to switch off and relax, watching the world pass you by as you're comfortably nestled amongst the cushions. Because let's face it, 2020 has been a crazy year, and if there's ever at time we need to indulge in a little self-care for brunch, it's now. Get all the details on Maude here.
If you're looking to get a little fancy, check out this wallet-friendly Moreton Bay bug roll.
Image credit: Ranyhyn Laine