If you've been wondering how Eleven Rooftop Bar has been faring since having to close their doors in March, you're about to find out—but not in the way you might have expected. In fact, when the rooftop venue re-opens this Saturday 11 July, it won't be as Eleven at all—it will be as an open-air Mexican restaurant and bar, MAYA.
Inspired by Mexico's Riviera Maya, the stretch of Carribean coastline that includes Tulum and Playa Del Carmen, MAYA has transformed the rooftop space into a striking, destination eatery featuring an all-white palette, dotted with oversize stone and ceramic pots as well as the obligatory desert cacti and greenery galore. The rooftop courtyard area we all know and love has gotten extensive makeover, with extra seating added along the edge overlooking that epic city view, though the iconic private booths remain—only they've had a total palette change, now looking more inviting than ever in dark blue and white.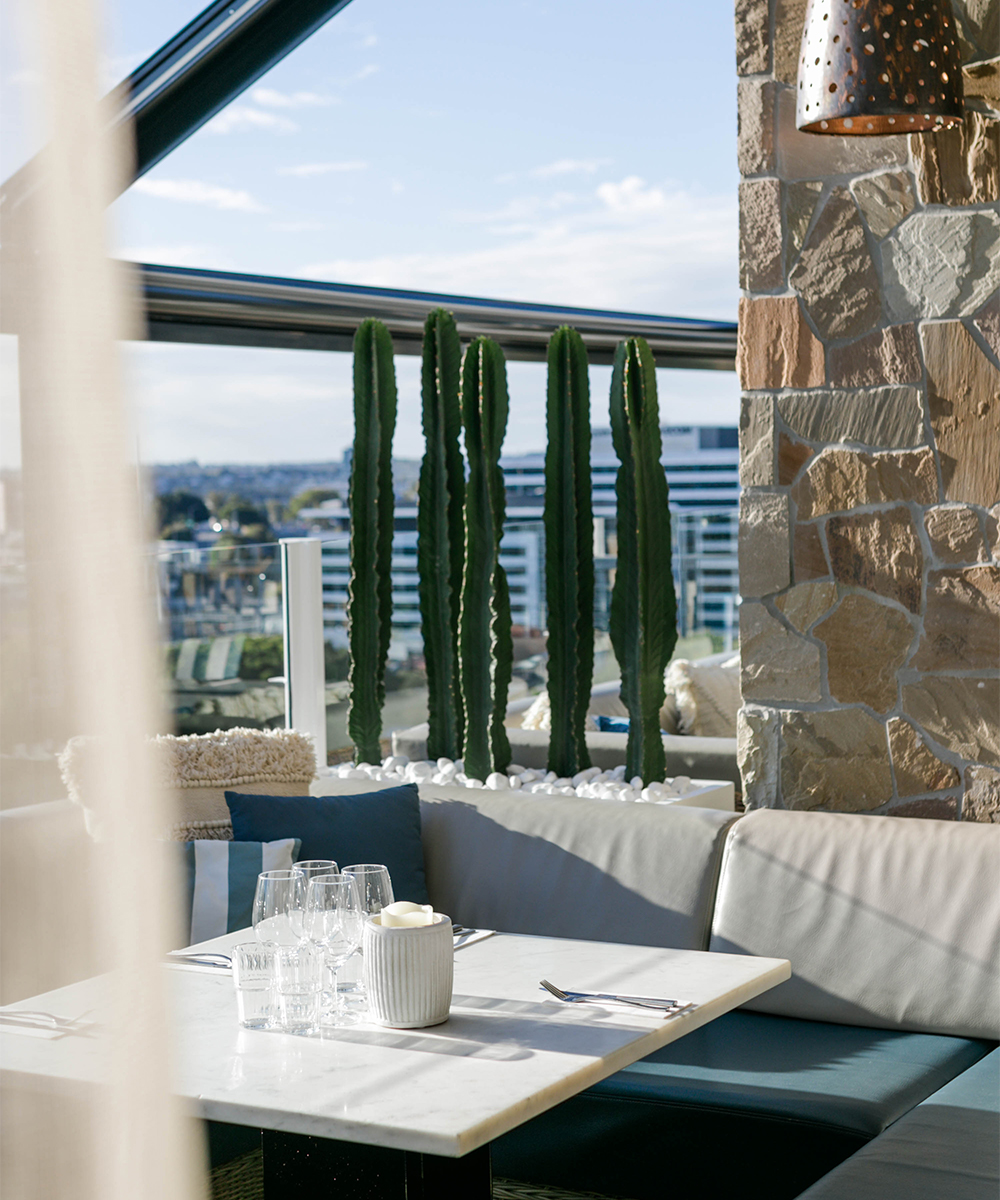 For a more casual drinking and dining experience, one end of the rooftop space features relaxed lounge settings, set aside for walk-ins and anyone just stopping by for a drink. But if you can snag a booking for dinner you should, because the decor isn't the only thing inspired by those Tulum vibes—the new dining menu is all about polished Mexican street food, designed to be shared and devoured with a margarita in hand.
Whether you're in for a long lunch or a sunset dinner, take your pick of fresh, flavour-filled eats like crispy prawns flame-grilled in tequila, garlic and chili oil, kingfish ceviche, battered jalapenos stuffed with frijoles (re-fried beans) and slow cooked ribs in a chipotle BBQ and mezcal glaze. There's tacos too of course, with fillings like battered snapper with guacamole and pickled cabbage slaw or grilled zucchini, leek, cashew cream and crispy shallots.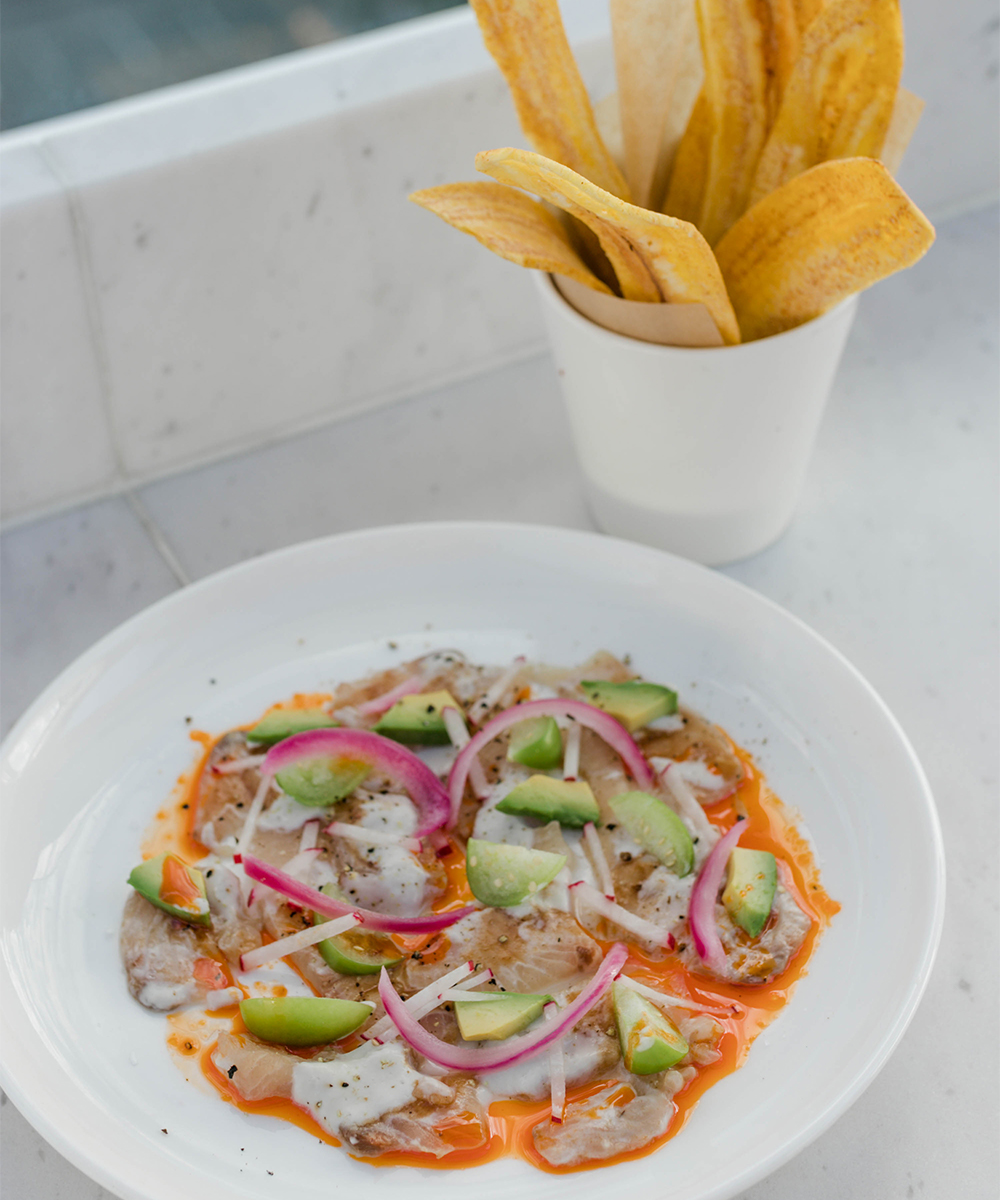 Want something a little heftier? Order a few of the platos, with shareable feeds like twice cooked pork belly with spiced corn puree and pickled radish or the spiced chicken with achiote rub, roasted baby peppers and warm tortillas to wrap it in. Worth noting, just about everything on the menu is gluten and dairy free, and there's more than a few options for vegetarians too, so everyone is covered.
Of course, it wouldn't be a rooftop bar without plenty to sip on, and you won't be disappointed here. Ordering a margarita is a must—probably more than one if we're honest, because there's five different versions on the list. We hear the chilli mango marg is already a favourite, but you'll find us sipping on the watermelon margarita. Not into the salty cocktails? There's also a handful of other tequila, gin and vodka concoctions, as well as savoury and sweet sangria jugs, plenty of Australian wines, and a very lengthy list of tequila and mezcal.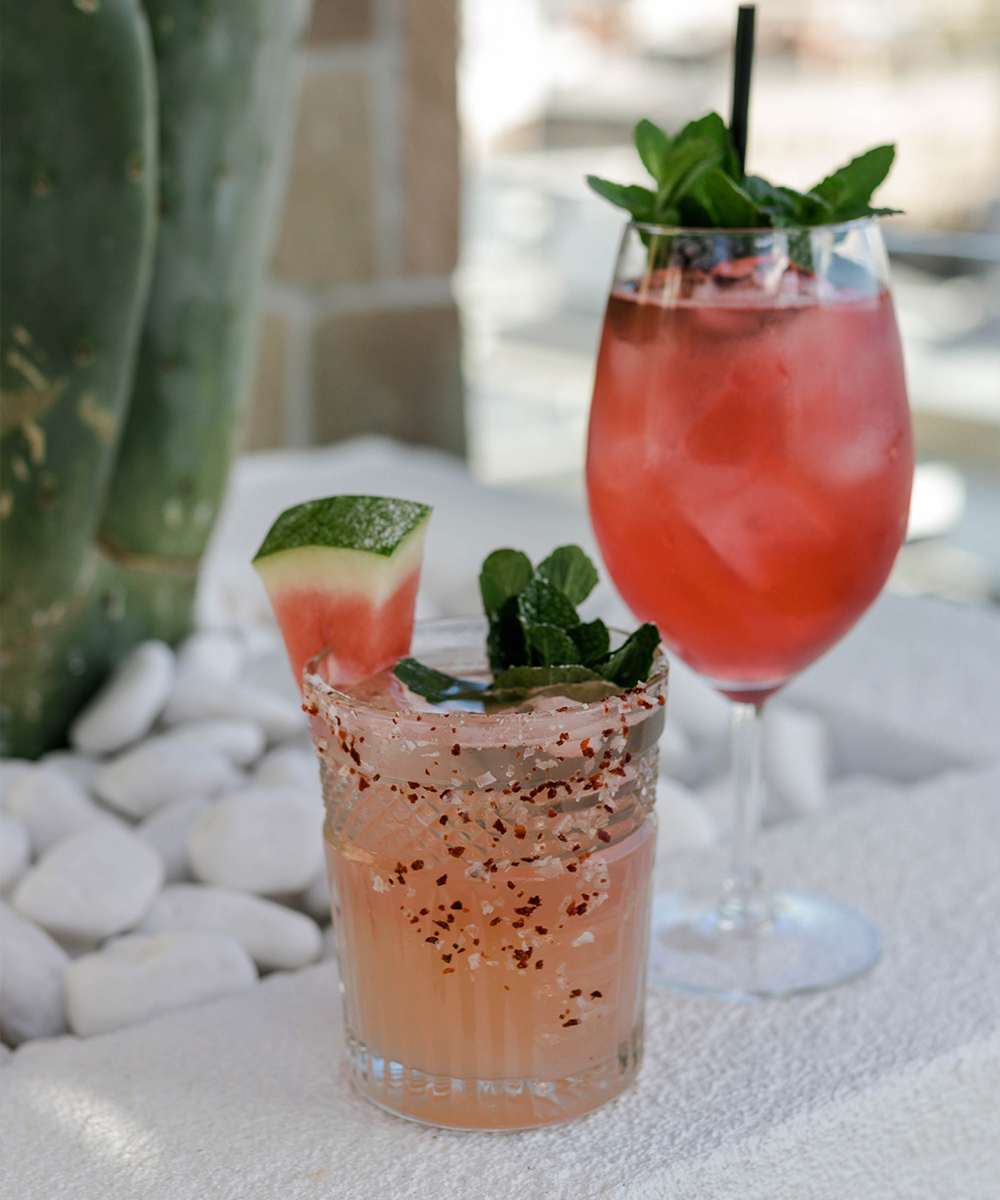 If you're reading all this and wondering why exactly the Eleven team decided to revamp the rooftop venue in the midst of COVID-19, you're not alone. Jason and Katie Coats of the Coats Group didn't expect to be undertaking a major renovation in the middle of a pandemic—but when the opportunity struck, they couldn't pass up a chance to finally create a venue they had been thinking about creating for some time, but hadn't quite found a space for. With Eleven forced to close for who knew how long, and limits on venue capacity certain to be around for some time, they made the decision to transform the popular rooftop bar into their dream restaurant—even if it may only be temporary.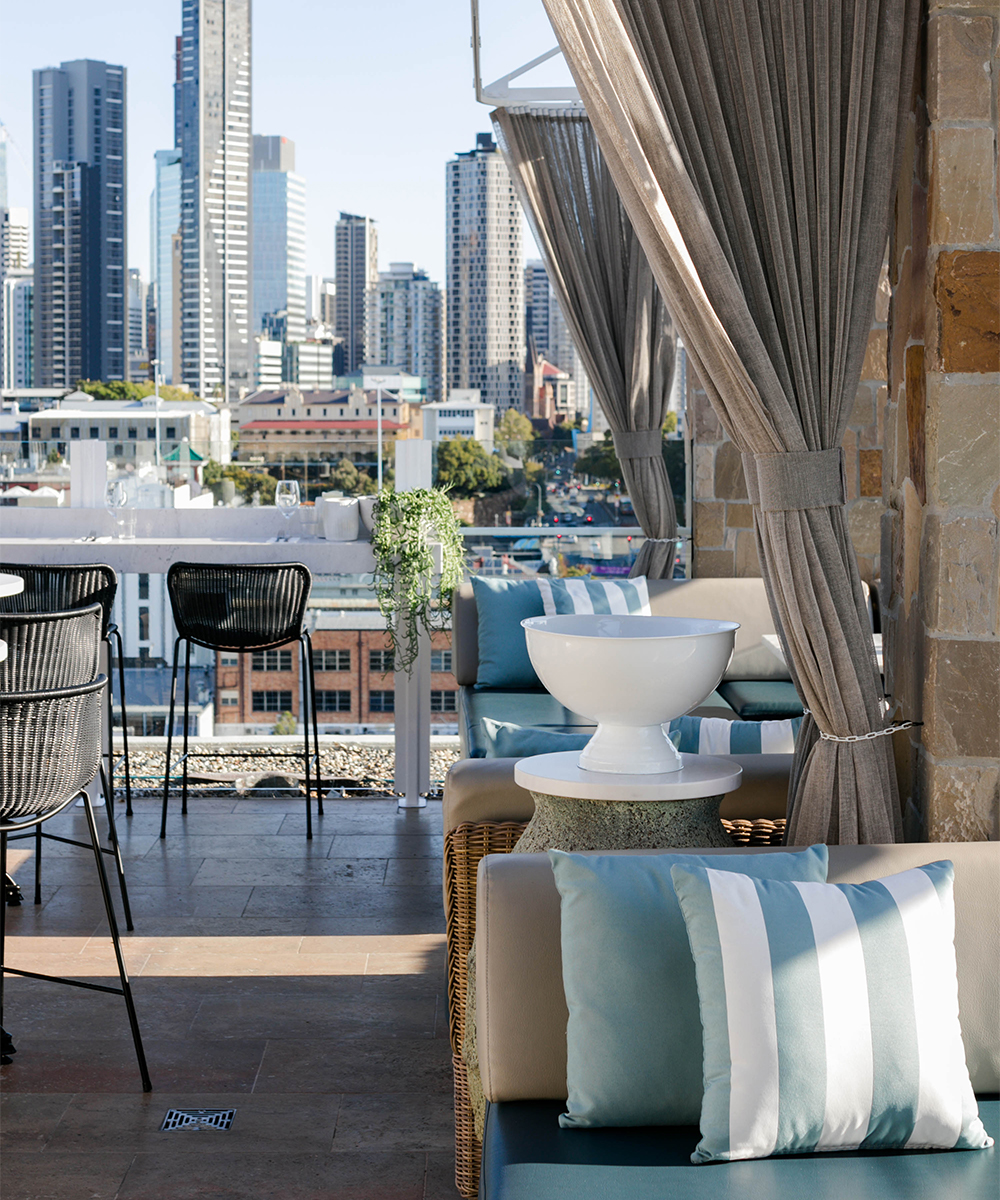 Oh did we not mention that? Yep, MAYA may only be around for six months, or until COVID-19 finally becomes just a distant memory. So you'll want to make a booking to check the place out as soon as you can. After the six months is up? Well, it's not goodbye to Eleven forever, says Jason, so we may see our favourite rooftop back in the future. In the meantime, you can get all the details on MAYA here.
Prefer to do your drinking inside? Try these cosy winter-worthy bars.
Image credit: Ranyhyn Laine