What's better than a greatest hits album? A rerelease of your greatest hits, obviously—with added features, recreated for a new era.
On that note, Messina is rereleasing their "Greatest Hits" specials—a lineup of the gelato juggernaut's top 40 flavour specials that was a total sellout last year.
They have, of course, tweaked the drop for the COVID-19 age—which means you'll be able to pre-order freshly churned 500ml tubs of this rainbow of favourites as of this Thursday 21 May. Tubs will then be available to pick up at stores in Melbourne, Sydney, Canberra and Brisbane from Friday 5th June - Thursday 11th June.
If you missed out last year (so many of us did), the top 40 takes in iconic flavours like "The Robert Brownie Jnr", which is milk chocolate gelato, mixed with chocolate brownies and chocolate fudge sauce, and the "Jon Show", with white chocolate gelato, dark chocolate mud cake and almond praline.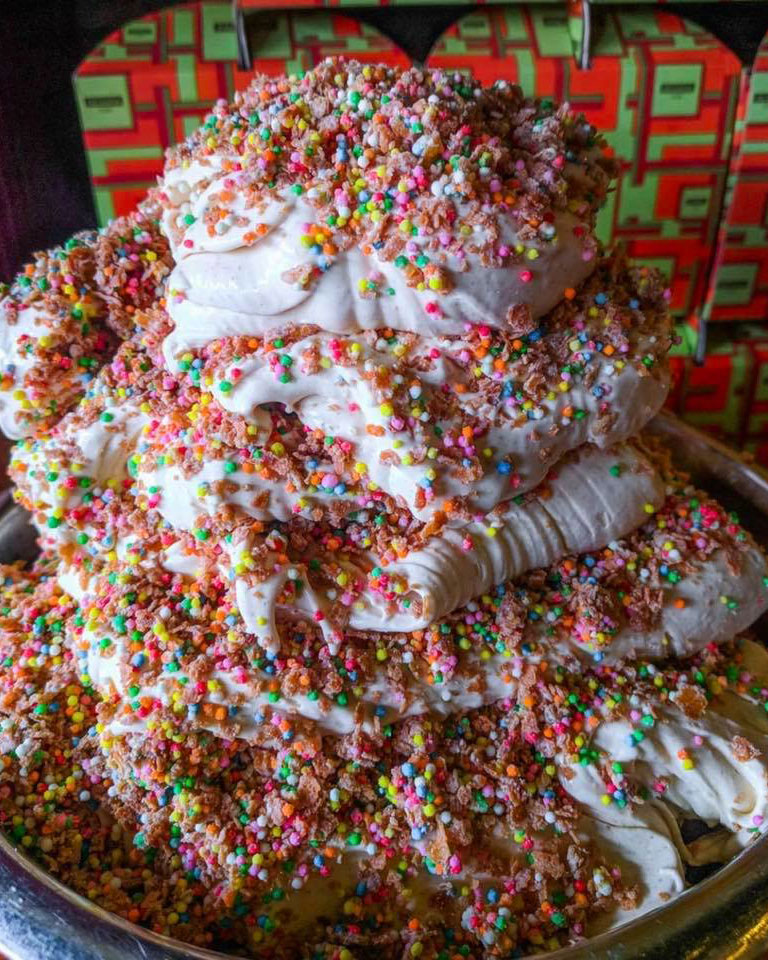 "Fairy Bread", "Red Wedding", "Montgomery's Gold Mine" and the yum cha-inspired "Mango Pancake" are also stepping up to the plate (or tub) for this event. If you call yourself a Messina fan, now is your time to experience a scoop of their history.
Head here for more details.
THE DETAILS
What: Messina's Greatest Hits
When: Pre-order Thursday 21 May from 1pm. Pick up from Friday 5th June – Thursday 11th June
Where: Gelato Messina Rosebery, Tramsheds, Bondi, Darlinghurst, Fitzroy, Braddon and South Brisbane
If you're after some recipe inspo, check out what the team at Urban List has been cooking in iso.
Image credit: Gelato Messina