Picture jugs of sangria, plates of croquettas and calamari and waterfront views under green and white striped umbrellas—now take away your waiter's Spanish accent, because you're not somewhere on the coast of Spain, you're right here in Brisbane, at Eagle Street Pier's new Rico Bar & Dining.
Taking over the space left behind by Aria just a few months ago, Rico has transformed both the restaurant and the space just outside, giving the bottom end of Eagle Street Pier a new lease on life. A third venue from Michael Tassis, owner and operator of both George's Paragon and Massimo in the same precinct, the glam new spot is ideal for everything from post work drinks and bites to a romantic date night with your beau.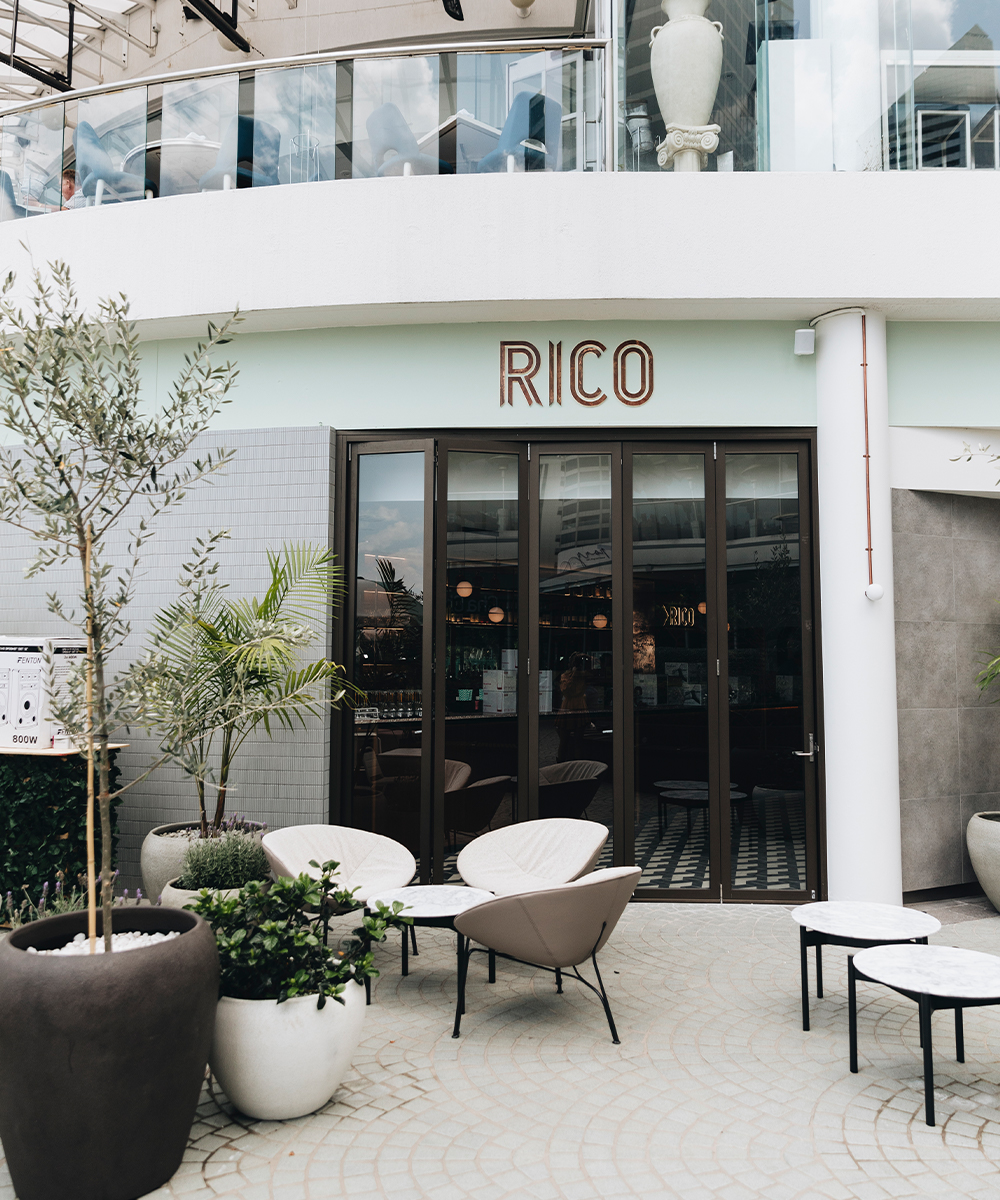 Outside, striped pastel umbrellas will transport you straight to the Mediterranean, with lounge areas, garden-side benches and big group tables for you and your crew. Out here you can take full advantage of the entire menu, but personally we'd just be ordering up a few serves of tapas and pintxos like the bug brioches with chilli aioli, braised beef cheek empanadas and jamon iberico to nibble while you sip on endless cocktails.
The drinks list is equally as Latin-inspired, with plenty of citrus flavours in creative concoctions, as well as classics like caipirinhas and pisco sours. And don't even get us started on the epic wine list.
If it's a heartier feed you're after, either shared with the whole gang or just you and special someone tucked away by the floor-to-ceiling windows, there's a pastel table awaiting you inside. The dining area is unrecognisable from its past life as a fine dining spot, with plush chairs that just beg you to sink in to them, copper tableware and stunning curved lamps in the centre. A live oyster and ceviche station at the bar makes for a dinner-time show, but the real star here is the pans of paella, which come piled with plenty of fresh seafood in the form of prawns, mussels and calamari.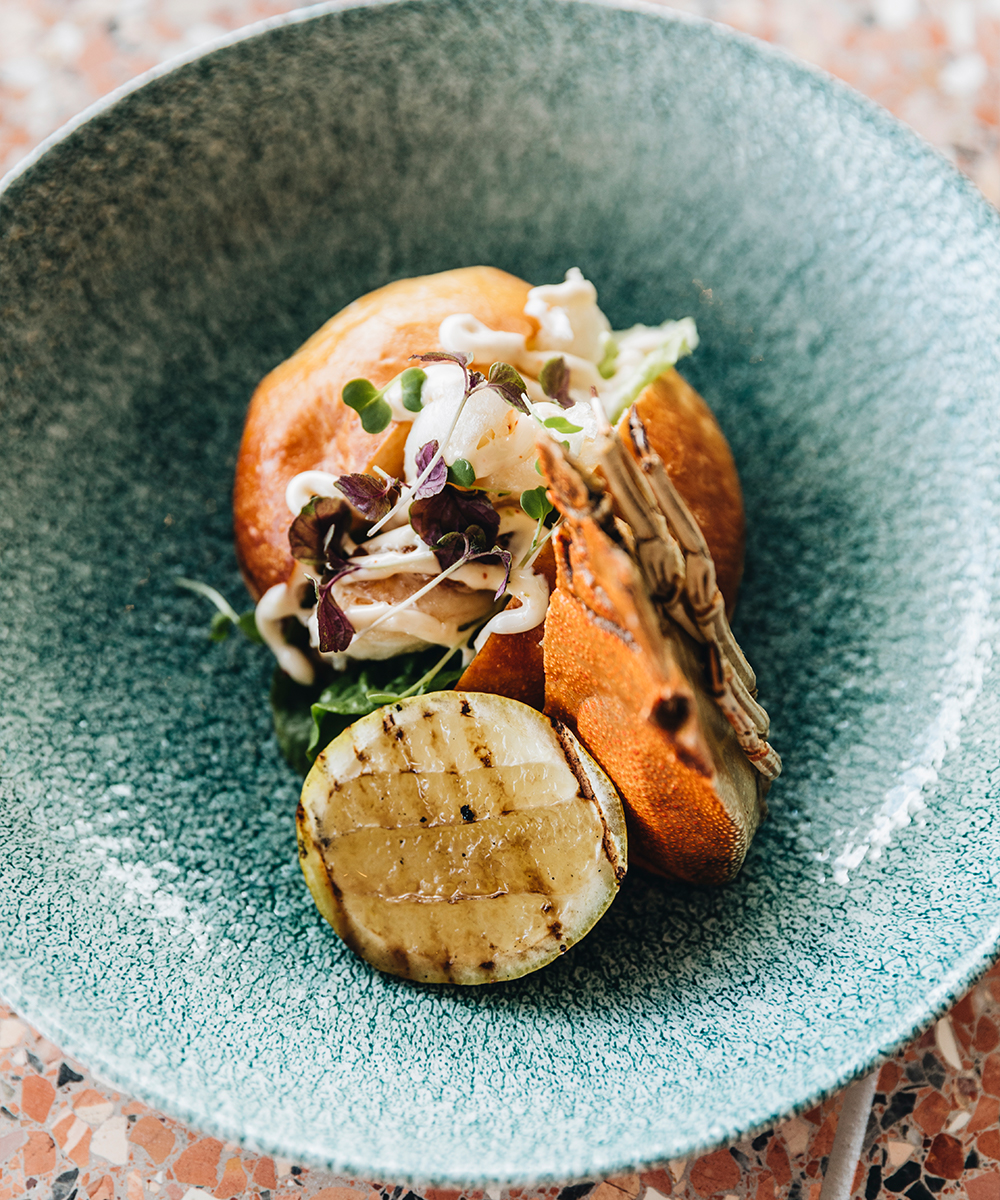 Other dishes worth mentioning include braised beef cheeks, slow cooked lamb shoulder and whole baby barramundi, but if you've got at least four people, the banquet menu is the way to go.
Whatever you're planning to hit them up for, you'll find Rico Bar & Dining at Eagle Street Pier in the city—get all the finer details here.
Check out our verdict on their sister venue Massimo here.
Image credit: Grace Elizabeth Images