At Jamie Fleming's shiny new deli-style tapas bar, Alba Bar & Deli, the flavours are straight out of Spain, but the vibe is straight outta Compton.
Combining the best bits of the pintxo bars of San Sebastián and '90s New York hip hop culture, Alba will see you swilling perfectly made martinis to the likes of Wu-Tang Clan, Ol' Dirty Bastard and Dr Dre.
Turns out jamón and '90s hip hop is the crossover we never knew we needed.
If it's been a while since you were genuinely surprised by a Brisbane cocktail menu, hold onto your butts. The unique line-up headlines lower ABV alcohols, such as sherry and vermouth, which haven't really been cool since your nan was out on the town, and the results are unexpected and delicious. A particular standout on the ever-changing cocktail menu was a sherry mix garnished with a sliver of jamón. Spanish wines and wine-based cocktails are also high on rotation.
The deli component of Alba Bar & Deli isn't just an afterthought, either. The food here is as good as the drinks list (and that is saying something)—there's a big focus on locally sourced meats and seafood.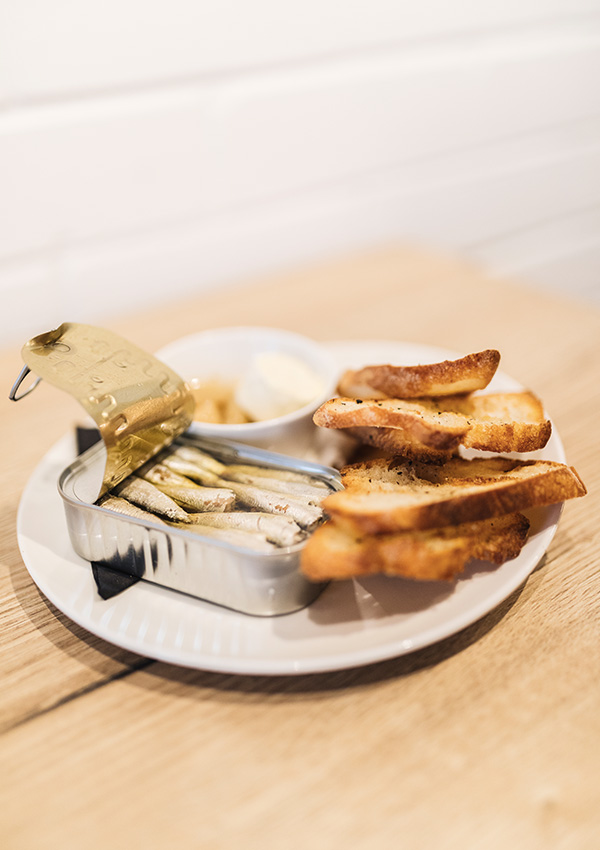 The 10-metre bar flows into an open kitchen, so patrons can watch the chefs at work. The star of the show is the jamón, which is available in several grades and served all day. The conservas menu also includes manchego, anchovies, mussels and pickled peppers, among others, with more sizable morsels like jamón croquettes, scallops with pork hock, tomato tartlets and potato skins rounding out the evening menu.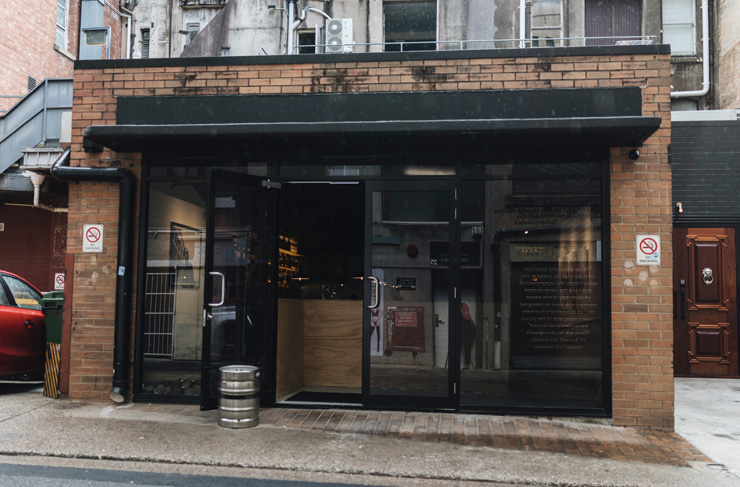 Even Alba's unassuming digs—it's housed in the old red-brick Rebel Sport storage building in the middle of Burnett Lane—add to the venue's appeal. Tucked down one of Brisbane's legit laneways, the intimate 50-seater bar feels like a well-kept secret you've been lucky enough to stumble across. Cosy low lighting and plenty of seating means this joint screams date night, and we're not mad about it. Service is friendly and informative, and on-hand if you get stuck on the minimal menu descriptions.
Alba Bar & Deli is open six days a week, with the full menu available after 4pm. Find all the details here.
Image credit: Grace Smith