If, like us, you've spent the majority of 2020 glued to a screen, whether it be a phone, a laptop or good ol' Netflix, it's time to switch off—and we've found just the place to do it.
In2thewild, the creators of tiny home experiences who you may remember launched their first Queensland property, Norah, last year, have just opened bookings to their second, this one dubbed Charlie. About two hours west of Brisbane, and 45 minutes north of Toowoomba, the new tiny house is so far out of town you'll feel completely off the grid, with nothing but koalas and some spectacular views of the Blackall Ranges to keep you company.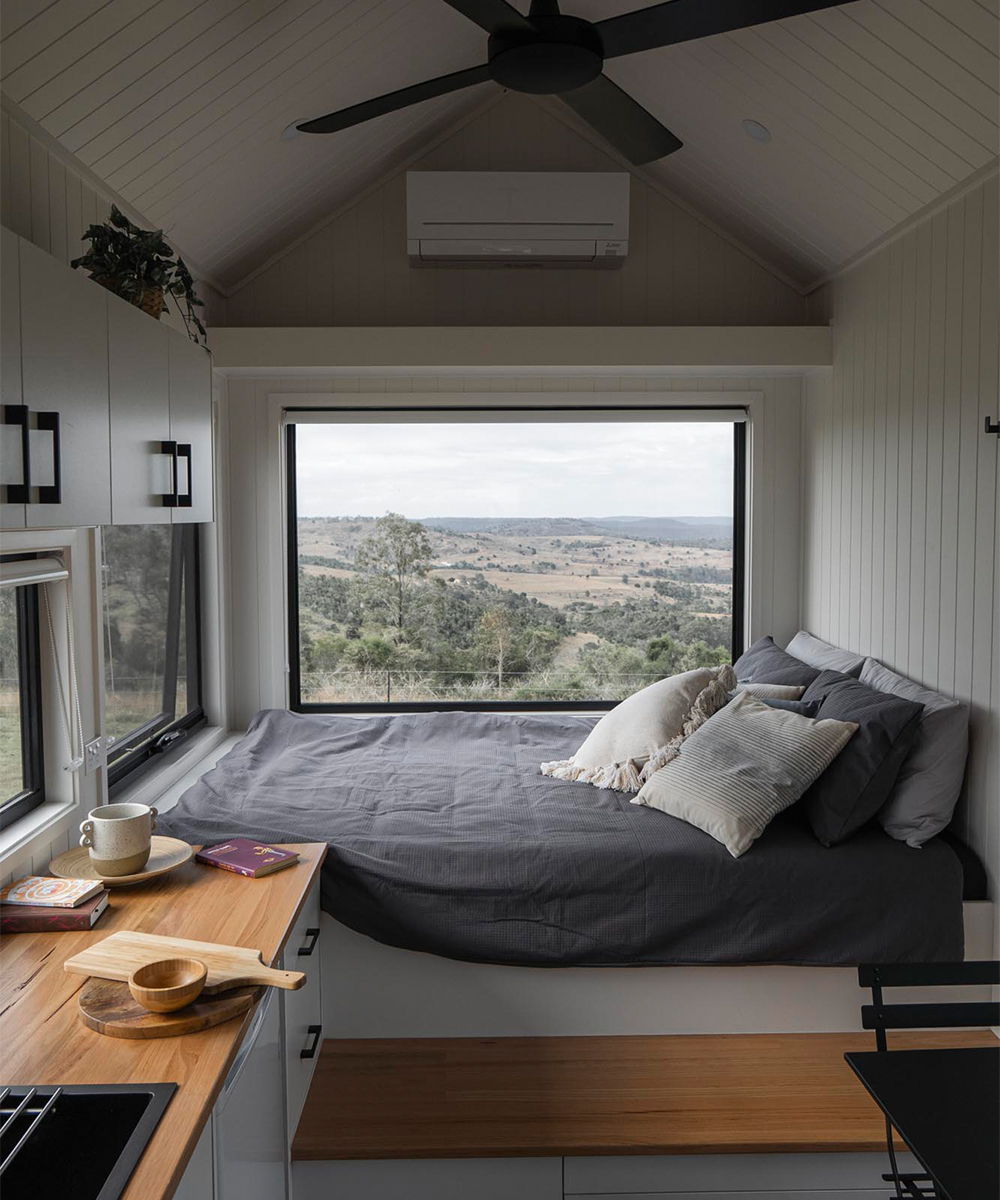 The best part? Apart from a cosy queen bed inside from which you can gaze out through the windows on two sides, the BBQ for cooking up tea and the uber stylish interiors, Charlie has almost zero phone reception and no wi-fi—so if you've been just itching for an excuse to tell your boss you'll be 'uncontactable' for a few days, this is it.
Yep, instead of checking emails and scrolling Instagram, you'll be exploring the surrounding landscape and taking a dip in natural watering holes, sitting around a campfire (drink in hand of course) and gazing at the stars, though there are a few board games provided if you have been plugged into the internet for so long you're not sure what to do without it. Pack some books (real ones, with actual pages), fill up an esky with food and let go of 2020, ready to start the new year afresh.
Who needs Netflix when you can stargaze anyway? Scope out everything you need to know about Charlie and book in your off-grid getaway here.
Check out some more of our favourite tiny house stays around Brisbane here.
Image credit: Supplied/Manuel Freudmann