Forget everything you know about Italian food, because Uh Oh Spaghettio is here to throw it all out the window. Opening Friday 25 September in Bakery Lane in the Valley, this neon-lit, late night pasta joint is going to be all about experimental pasta flavours, funky tunes and good vibes.
You can ditch the midnight kebabs you usually end your nights with, because Uh Oh Spaghettio will be open until 3am on the weekends, dishing up big bowls of carbs to the masses, while DJs spin tracks to keep the party going. But don't expect your just typical bolognese and carbonara on the menu, because these guys are getting creative in the kitchen, dishing up the likes of Peroni-infused mac 'n' cheese. Do we even need to mention that you'll be able to pair it with a banging cocktail list?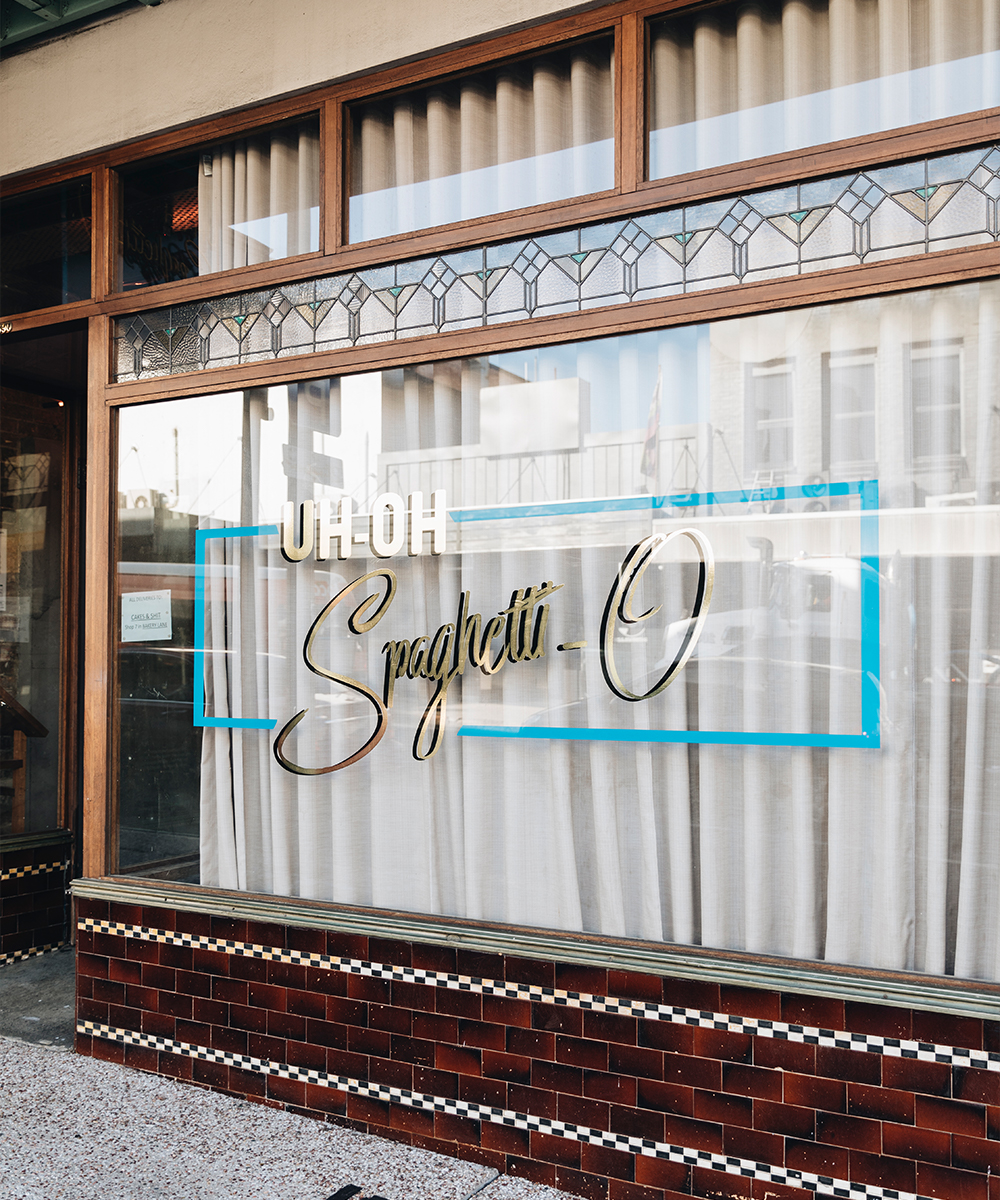 Samantha Fitzpatrick of Cakes & Shit (also in Bakery Lane) and Sam Holman, ex-owner of The New Black next door, are the duo bringing the fun-loving venue to life, taking over the Ann Street-facing heritage building that once housed The Apo and giving it a fresh makeover. Behind the curtained windows you'll find a bold two-level space, with exposed brick walls brightened up with vintage posters, neon lights and pops of colour. To the rear, extending into Bakery Lane, is a glass-walled room where you can watch fresh pasta being made every Friday and Saturday night under the glow of multi-coloured lights.
"Aside from a kebab joint, it's hard to find somewhere to eat good food past midnight, so that real late-night offering is exactly the gap we want to fill. We want our guests to enjoy a big ol' bowl of pasta, or as we like to say, 'a lockout linguine,' sip on cocktails and take in the atmospheric buzz whether they enter at 6pm or 2am," said Fitzpatrick.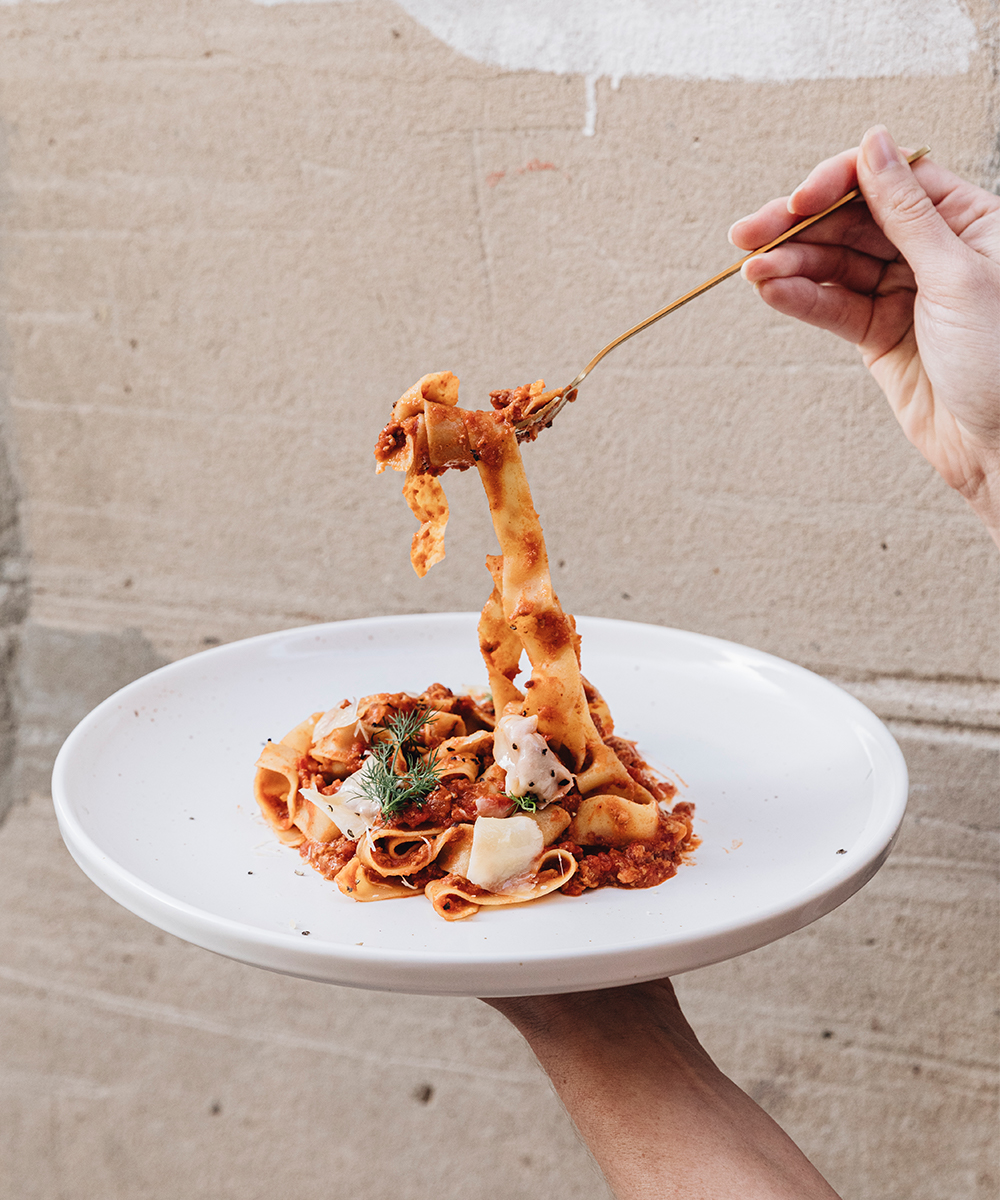 On your plate, you'll find that fresh pasta turned into carb heavy feeds like the classic cacio e pepe, tender spaghetti with gruyere, pecorino romano cheese and black pepper, and the black squid ink linguine loaded up with market seafood, fermented chilli, fried garlic and XO sauce. Pork and veal bolognese, artichoke rigatoni and that Peroni mac 'n' cheese round out the $15 pasta list (yep, that's all you'll pay), and the team will also experiment with more creative flavours through the weekly specials. Holman is certainly excited about those specials, saying "We'll collaborate with neighbouring venues and producers to create limited edition dishes that hero the flavours they're synonymous for." And you might be excited to know that yes, they do have gluten-free pasta options.
If nothing but a pile of hot chips will set you to rights after a boozy evening, you might want to hit up the antipasti menu, where a big ol' pile of parmesan and bolognese sauce topped chips can be found, along with housemade pickled vegetables, chilli and garlic olives and thick slices of freshly baked focaccia. There's also a handful of salads to add to your spreads, if you feel the need to add some greens.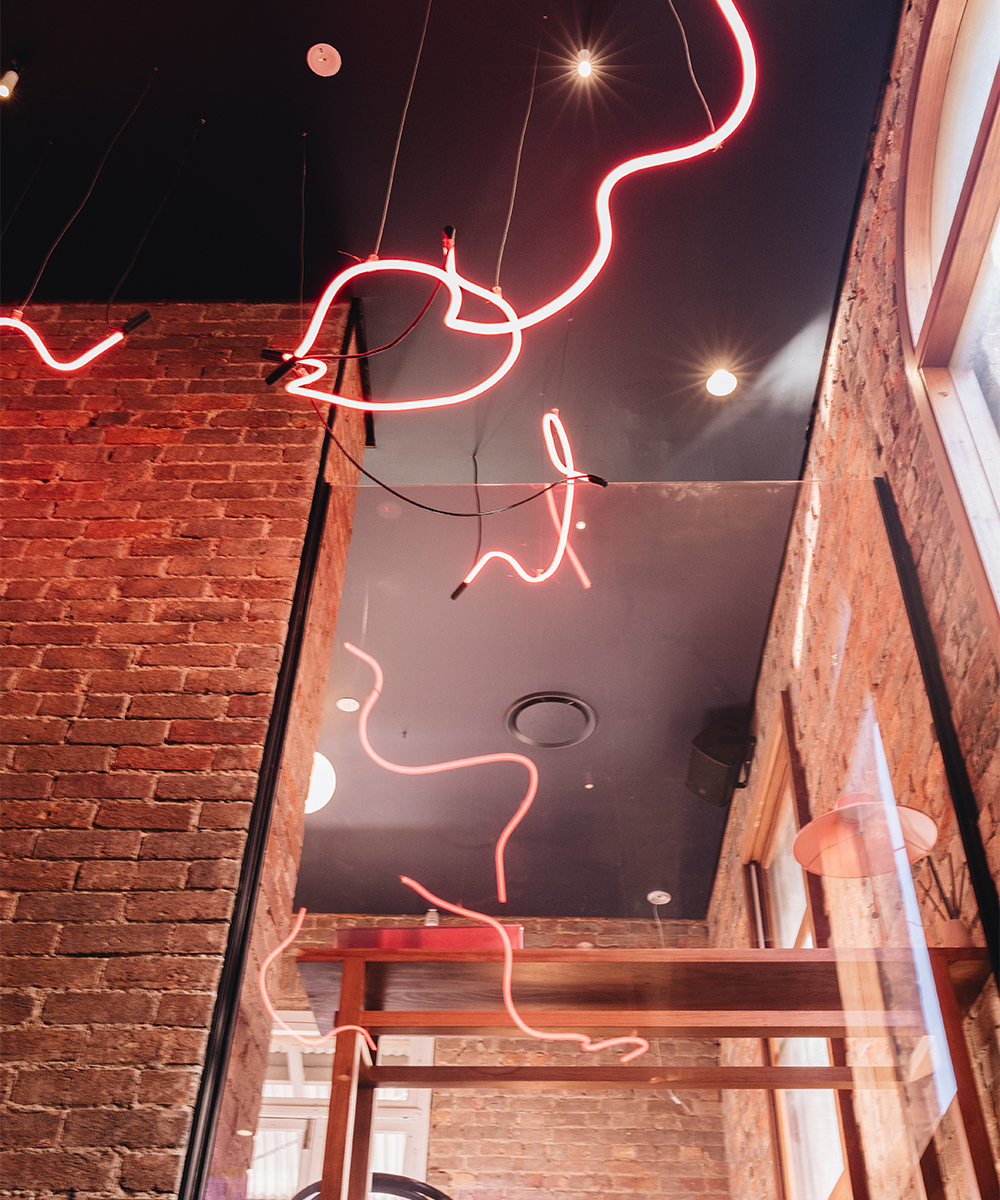 Though Uh Oh Spaghettio is certainly not trying to compete with the many brilliant bars around them, you can keep the booze flowing with a selection of classic but quirky cocktails, as well as a list of boutique wines, many of them pet-nats. There's even a dedicated spot upstairs on the balcony to enjoy them, overlooking the laneway below.
Basically the whole venue is everything you want in a restaurant at 2am—and every other time of the day besides (they will be open for both lunch and dinner). And considering Fitzpatrick's dessert spot is most well-known for its curse cookies and rude cakes, you can definitely expect a heap of sass and creativity on every visit.
Uh Oh Spaghettio opens this Friday 25 September, and bookings are open now—find out everything you need to know here.
Get yourself a new outfit for next time you hit the town with 10% off at The Iconic.
Image credit: Grace Elizabeth Images