Living in Brisbane, we can sometimes take for granted the amazing world-class restaurants, the copious cafes all over town providing us with great coffee every morning, the live music scene... Everyone has their favourite Brisbane rituals: whether it's diving into a shared margarita at Chilliwow, or a dinner and movie date at The Barracks, we've all got our faves. And now we want to know yours!
What do you love about Brisbane?
We've put together the top 32 things we love about Brisbane, and we're throwing it over to you (our loyal readers) to vote. Help us crown the most supremely awesome thing about our city.
Each day for seven weeks we'll be matching up two dynamite duos, who will duke it out for your voting affection until we have whittled our way down to the last man standing.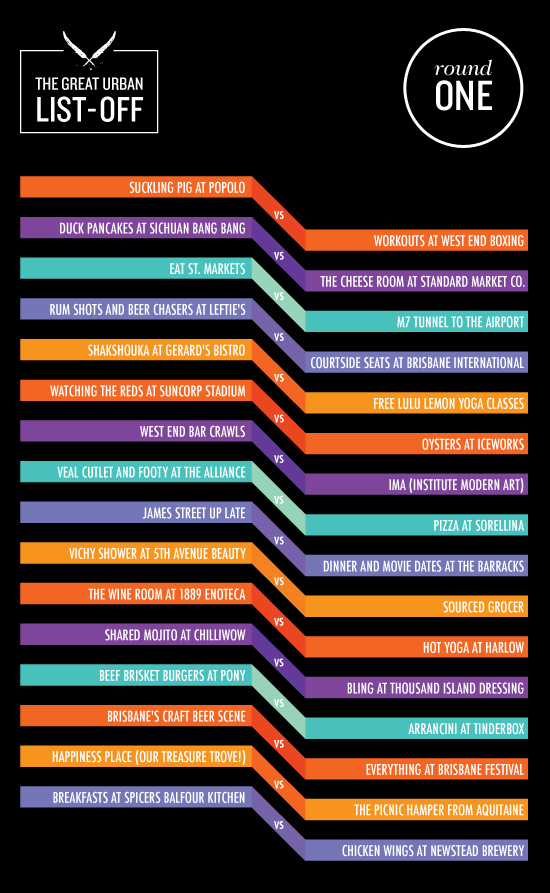 HOW TO WIN
Not only do you get the satisfaction of plugging your favourite thing in Brisbane by casting a vote, but you also have the chance to win an AWESOME prize!
By simply voting you will automatically go into the draw to WIN two nights at Outrigger Little Hastings Street in a beautiful national park view apartment, sumptuous dinner for two at View on Little Hastings Restaurant, and the chance to float away your worries at Stephanies Ocean Spa's exclusive mineral colour therapy floatation pool.
And, don't forget, you can vote as many times as you like!
What are you waiting for? Jump on over to our voting page and get cracking!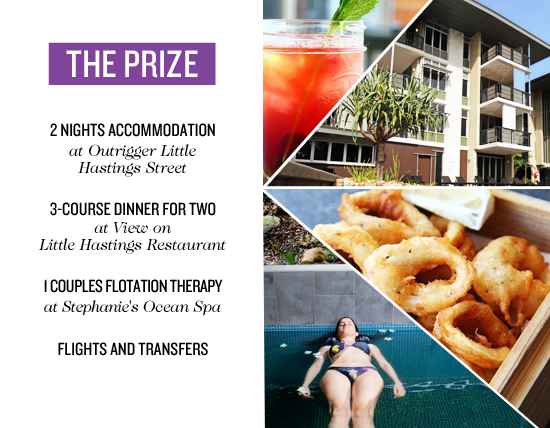 Image Credit: Outrigger Little Hastings Street