Sydney burger fans, it's time to get excited. Any Sydney burger enthusiast worth their patty will have tried Neil Perry's infamous burger at Rockpool (aka one of Sydney's best burgers). And now, the man behind the burger has opened up what will be the first of a number of burger joints around Australia and eventually the world. World burger domination? We're okay with that.
The Burger Project is opening its doors to the public from this Friday at 11am, and hungry burger lovers will be able to get their hands on what we're predicting to be some of the best burgers in Sydney, if not Australia. The cheese and bacon burger is made with in-house ground beef (36-month-old grass-fed chuck and brisket, to be precise) and comes with a special sauce that has a bit of a chilli kick to it. Beyond beef, there are a number of other burgers options on the menu including spicy grilled chicken, pork belly, and a mushroom burger.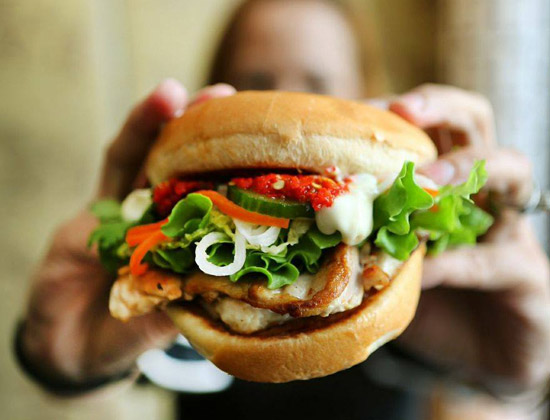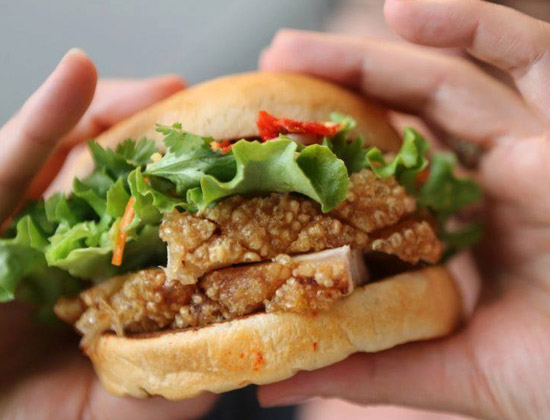 Joining the burgers are a few tempting hot dogs and sides. We love the sound of the K-dog with hot pork sausage, kim chi, crispy onion, lettuce, and spicy Korean dressing and the crispy hot wings with Sichuan pepper and salt or classic hot sauce. And, of course, what's a burger without fries? Lonely, that's what. The thrice-cooked house-made chips come with your choice of either salt, salt and vinegar, or chipotle chilli.
To accompany all the savoury deliciousness The Burger Project will be dishing up, house sodas (think passion pop and mandarin), slushies, shakes, and ice teas will be available to quench your thirst. Word on the street is there may be a negroni slushie in the works, but that's yet to be confirmed.
Finally, to finish off you can indulge in an ice cream topped with the likes of ginger nut, peanut butter, salted dulce de leche sauce, coconut, rhubarb compote and much more. Want to leave it in the hands of Neil Perry? Go for one of his ice cream suggestions, which combine the ice cream and toppings to make one helluva tasty sounding dessert.
With so much goodness in one place, we know Neil Perry's Burger Project is going to be a huge success and already envisage a long line of foodies out the door. Our suggestion? Get in early and come hungry. You'll want to try everything on the menu.
The Burger Project will open at 11am Friday 30th October in World Square, Sydney.
Image credit: Burger Project