For the love of the delicious, crispy, sweet, light and meaty goodness of the Peking duck pancake—we have scoured Sydney for our favourite picks of these little parcels of Chinese cuisine delicacy.
From the heights of Sydney's fine dining restaurants to the local family favourite and food cart fare, we visit some of Sydney's best Chinese restaurants.
Lees Fortuna Court | Crows Nest
A family favourite on the Lower North Shore, Lees Fortuna Court is one of the best old-school Chinese restaurants in Sydney. Always packed to the brim, you will get to spin that Lazy Susan to your heart's content and even cut your birthday cake with a Samurai sword! Now, when ordering your delicious, crispy-skinned Peking duck pancakes, you can either enjoy the remainder roasted to perfection with a glistening glaze, or served up as some of the best sung choi bao you have ever tasted.
Billy Kwong | Surry Hills (now closed)
One of Sydney's best restaurants, let alone Chinese restaurants, Kylie Kwong's Billy Kwong is a bucket list eating experience. At Billy Kwong, the pancakes are Kylie's unique take on the classic with her crisp-skinned Szechuan duck pancakes—delectable. A special menu item, generally served Thursdays through to Sundays, the crispy skin duck is anointed with shallots, cucumber and Kylie's special sweet sauce.
Golden Century | Haymarket
A late-night Chinese cuisine favourite, open until 4am, Golden Century serve some of the best Peking duck pancakes in Sydney. The crispy skin duck glistens on your plate as the efficient staff delicately place the soft pancake, sweet sauce, cucumber and shallots ready for the rolling. The mouth waters just thinking about it! Seafood is also big on the eating agenda at Golden Century.
The Eight | Haymarket
Sydneysiders flock to The Eight for its renowned and extensive yum cha offering and is considered one of the best Chinese restaurants in Sydney for this fun-lunching pastime. So needless to say when you head to The Eight for your next yum cha adventure grab some Peking duck pancakes, you will not be disappointed we promise!
Mr. Wong | CBD
Heading to Dan Hong's Mr. Wong you are not only in for some delicious Chinese cuisine, you are in for one hell of a good time. Decked out in the recognisable rustic yet modern Merivale style, the spacious Mr. Wong is always abuzz—and the Peking duck pancakes are an absolute must-try! You can either order a half duck culminating in eight pancakes, or a whole duck coming to 16 pancakes.
MissChu | Bondi, CBD, Darlinghurst, Manly
MissChu and her ever-expanding empire of delicious, cheap and cheerful Vietnamese outlets, serve up some of the best Peking duck pancakes in Sydney. At just $7 a pop for two serves, you can satisfy your Peking duck cravings with spare pocket change, the perfect arrangement. And while you are there dive into the delectable and hearty traditional beef or vegan ph?, this is winter eating at its best.
BBQ King | Haymarket
Famed for the Peking duck in all its tasty forms, BBQ King is a no brainer when it comes to getting your savoury pancake fix. As you walk into BBQ King, racks of Peking duck hang in the window, tantalising all those that pass by. These are authentic Peking duck pancakes to satisfy even the most militant of duck aficionados.
Fu Manchu | Darlinghurst
Fu Manchu is one of the best Chinese restaurants in Sydney when it comes to fresh, light dishes that pack a delicious punch. Catering to vegetarians, coeliacs and the carnivores amongst us, Fu Manchu is well worth the visit. But let's stick to our Peking duck pancake game plan. The highlight when ordering Peking duck pancakes at Fu Manchu is the secret sauce, it is almost plum-like and the combination of beautifully cooked duck with fresh cucumber is a taste to remember. A worthy note to end on in our hit list of the best Peking duck pancakes in Sydney.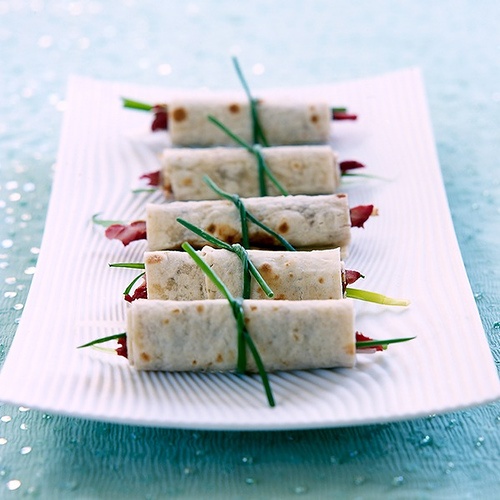 Image top: Rachel Phipps: An Online Food Lover's Diary
Image below: Food and Drink Around The World