DA'Burger is in da house, and let me tell you, it is DA'licious! Okay, now that the puns are done, I can get down to the serious burger business.
This great little burger joint, tucked up snugly at the intersection of Brunswick and Merthyr Streets, is doing the meat-on-bun thing a little differently.
We've acquainted ourselves with this great new addition to New Farm (multiple times already, in fact), and in the process, discovered some delicious reasons to make DA'Burger a favourite.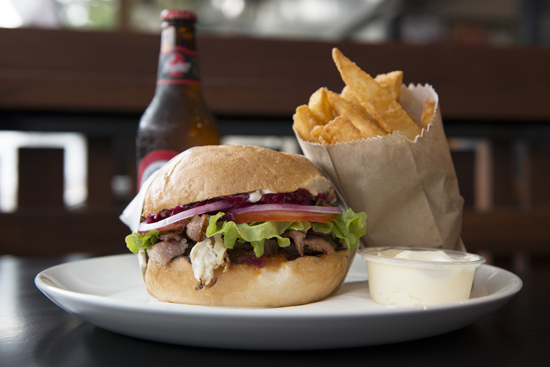 The burgers are huge.
Jam-packed with fresh and tasty additions like garlic mushrooms, swiss cheese, and heaps of yummy condiments, it's no surprise that the burger weights range from 450g to 600g. I would recommend a fasting day to prepare.
Most of the ingredients are sourced locally.
And we mean local: the buns come from a Brisbane artisan bakery, the meat from the butcher is next door (talk about quality control!), and the relishes are made by award winning Northern New South Wales dynamic duo Monica and Eric Robinson (jars of this scrumptious item are for sale in store, too). Businesses that support other local and regional business are more than okay with us!
These burgers are healthy.
About as healthy as burgers can get, anyway. And, things made with love are better for you, right?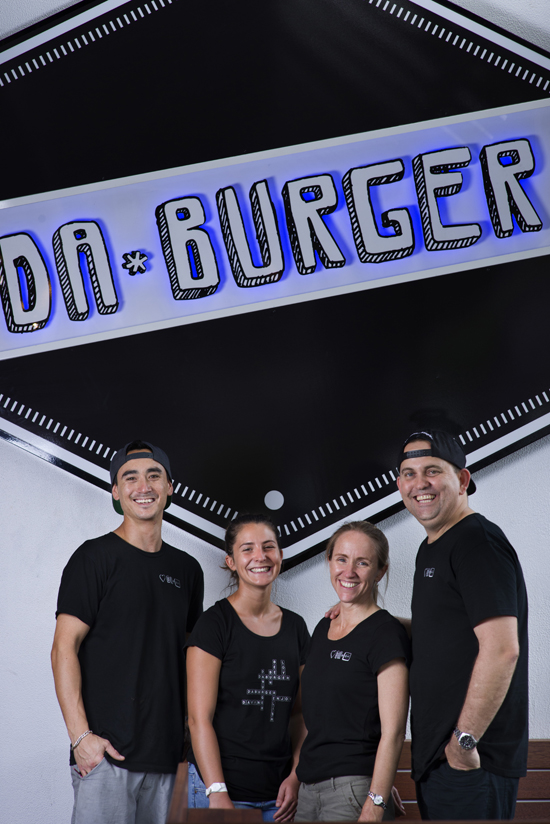 Passionate, hands-on owners.
Since opening DA'Burger, the dynamic team has already grown to include owner James, his wife Wendy, their best friend—and DA'Burger New Farm manager—Jason and it's not uncommon to see them all working the crowd with a smile, and a delightfully crunchy serve of fries in tow.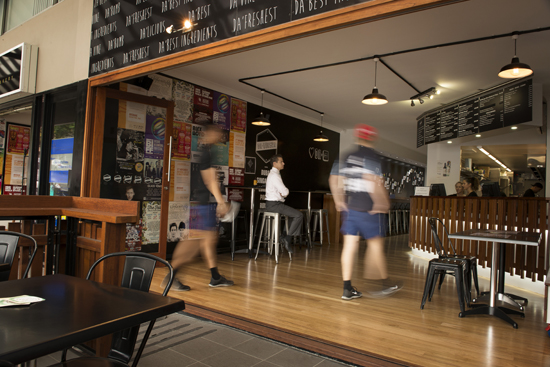 Condiments rule.
DA'Burger's very on Tomato Relish is made from an old family recipe, and their special Beetroot Relish plus the DA'Burger Red Onion Jam go off. Is there anything better than slathering multiple condiments on to a burger?
Burgers with soul.
Supporting the local community is DA'bomb (sorry, can't help myself), and through a partnership with Brisbane Youth Service, the team behind DA'Burger is doing just that through training, employment opportunities, and mentoring some of the areas most at-risk youth.
You can help spread DA'Burger love.
DA'Burger has a 'suspended' burger system that supports Brisbane Youth Service, where you can pay for a nutritious burger for someone in need. Because everyone should have access to tasty (and healthy) food.
TUL Note: Today's List Love post is proudly sponsored by DA'Burger and endorsed by The Urban List. Our sponsored posts will never be a secret - the List Love seal will be stamped on any sponsored material you see on the site. Thank you for supporting the sponsors who make The Urban List possible.
Image Credit: Da Burger