Food and dogs are our favourite thing ever. But sometimes, we can't combine the two and it kind of sucks. But, being the clever cookies we are, we've combined our love for food and cuddles with our pooches with these pup-friendly food trails around Brisbane. It's a win-win, you get to eat all the noms, and your four legged friend gets a pretty hefty walk out of it.
Trail 1: West End To South Bank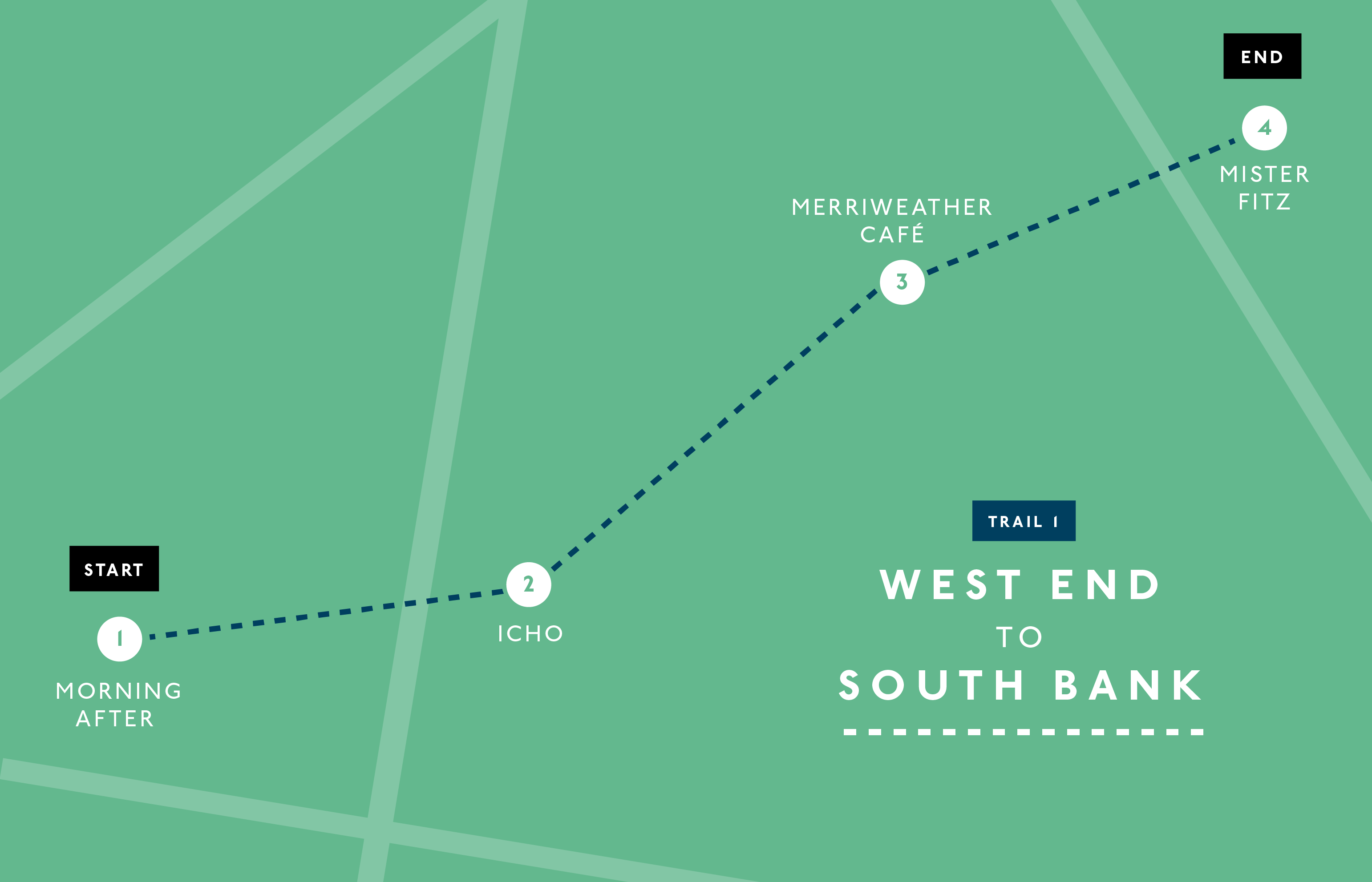 Start your day of right with a trip to Morning After in West End. Their MaMuffin is honestly a catalyst for a perfect day and their breakfast carbonara is just the best. From here, stroll around West End exploring the op shops and bookstores before you hit up Icho – a Japanese fusion spot that will satisfy your hunger pangs for second breakfast (everyone has second breakfast right?). Their oriental omelette is the bomb.com, but they also do great coffees and snacks to tide you over to lunch. From there, make your way toward Southbank via Merriweather Café – the friendliest of dog-friendly cafes and chow down for lunch. Stop off at Mister Fitz for a dessert before walking along the river back to West End.
Trail 2: Toohey Forest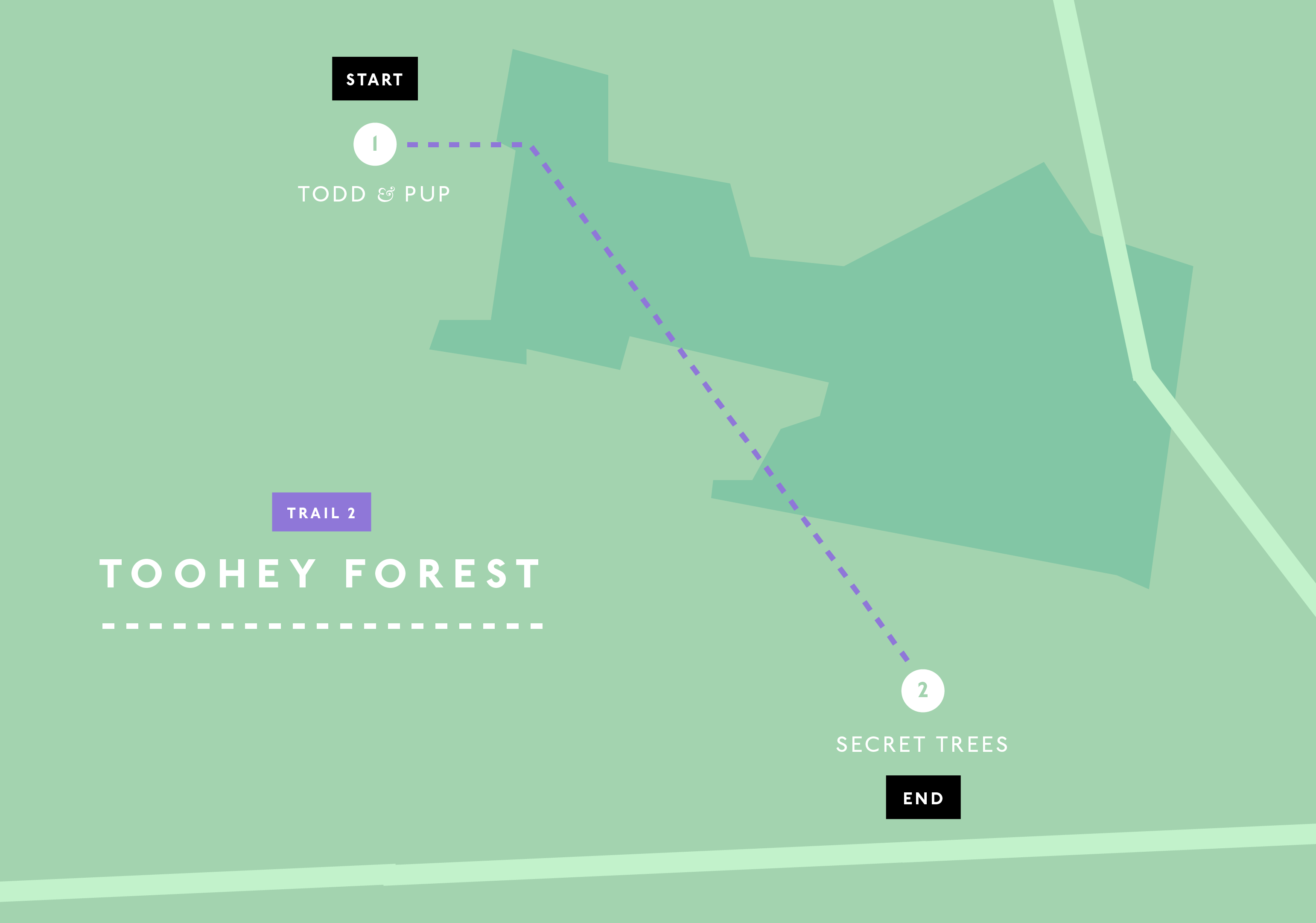 Toohey Forest has easy, relatively short tracks dotted with picnic spots that you and your pooch can enjoy. We recommend starting your trail at Todd & Pup in Moorooka for a bowl of coffee and some treats for your pooch to get their stamina up. Grab a sandwich and take it with you on your trek through Toohey Forest. If you follow the Nathan Ridge track you'll hit Griffith Uni, from there, head over to Secret Trees coffee for an iced matcha latte, an adorable rainbow cake and a bowl of water for your pooch.
Trail 3: Paddington To Milton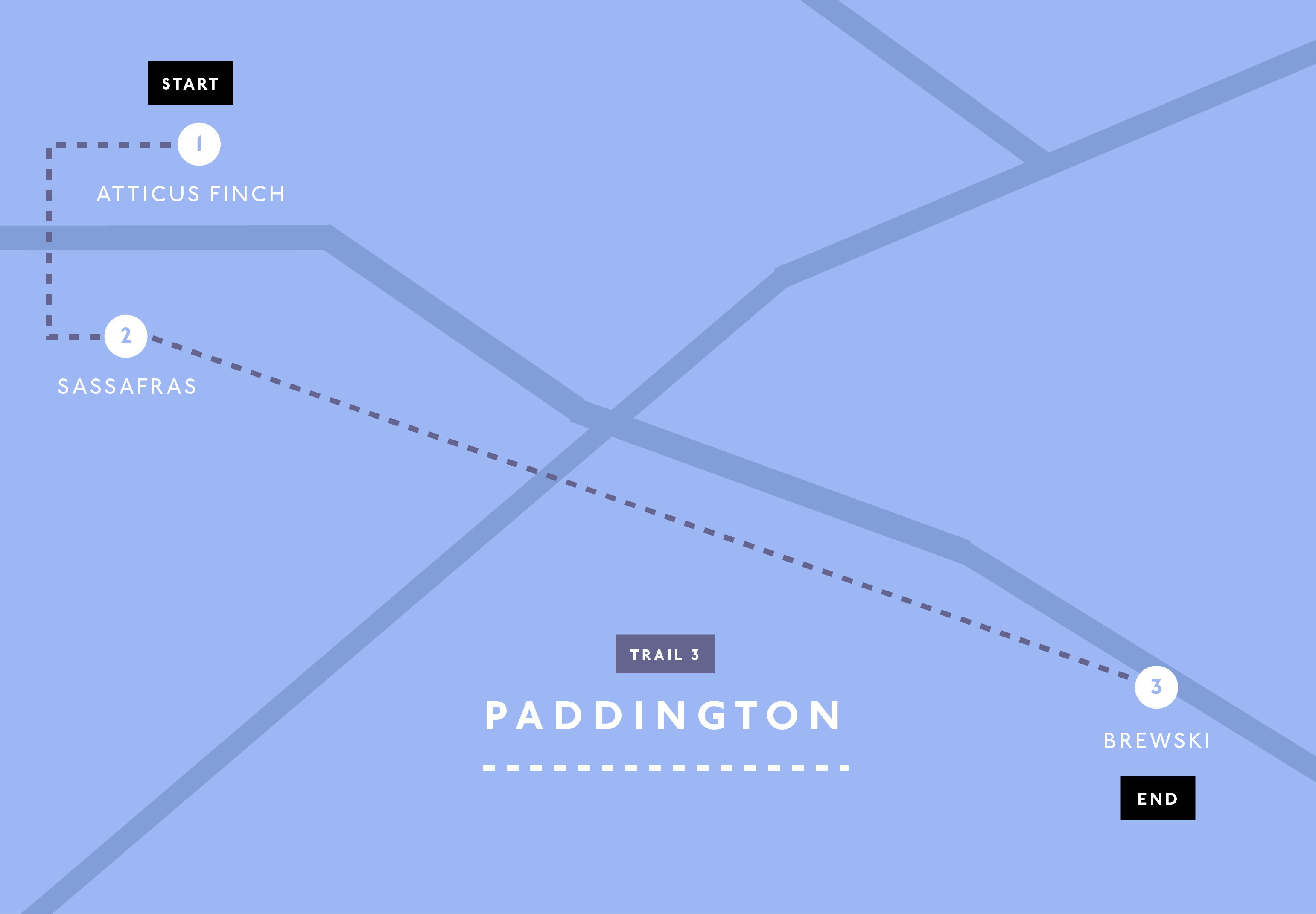 Start your morning at one of Brisbane's most dog-friendly cafes: Atticus Finch. Grab breakfast, a coffee and a refreshment for your pooch. Saunter along Latrobe Terrace checking out all your fave spots and giving your credit card a work out. For lunch, hit Sassafras and snag a seat in the dog friendly court yard. The potato, feta and mint rostis are epic. From Paddington head up Caxton Street and settle down for some pizza and brews at Brewski. Pull up a seat outside with your pooch (and obviously chuck them your spare crusts) and dig in.
Trail 4: New Farm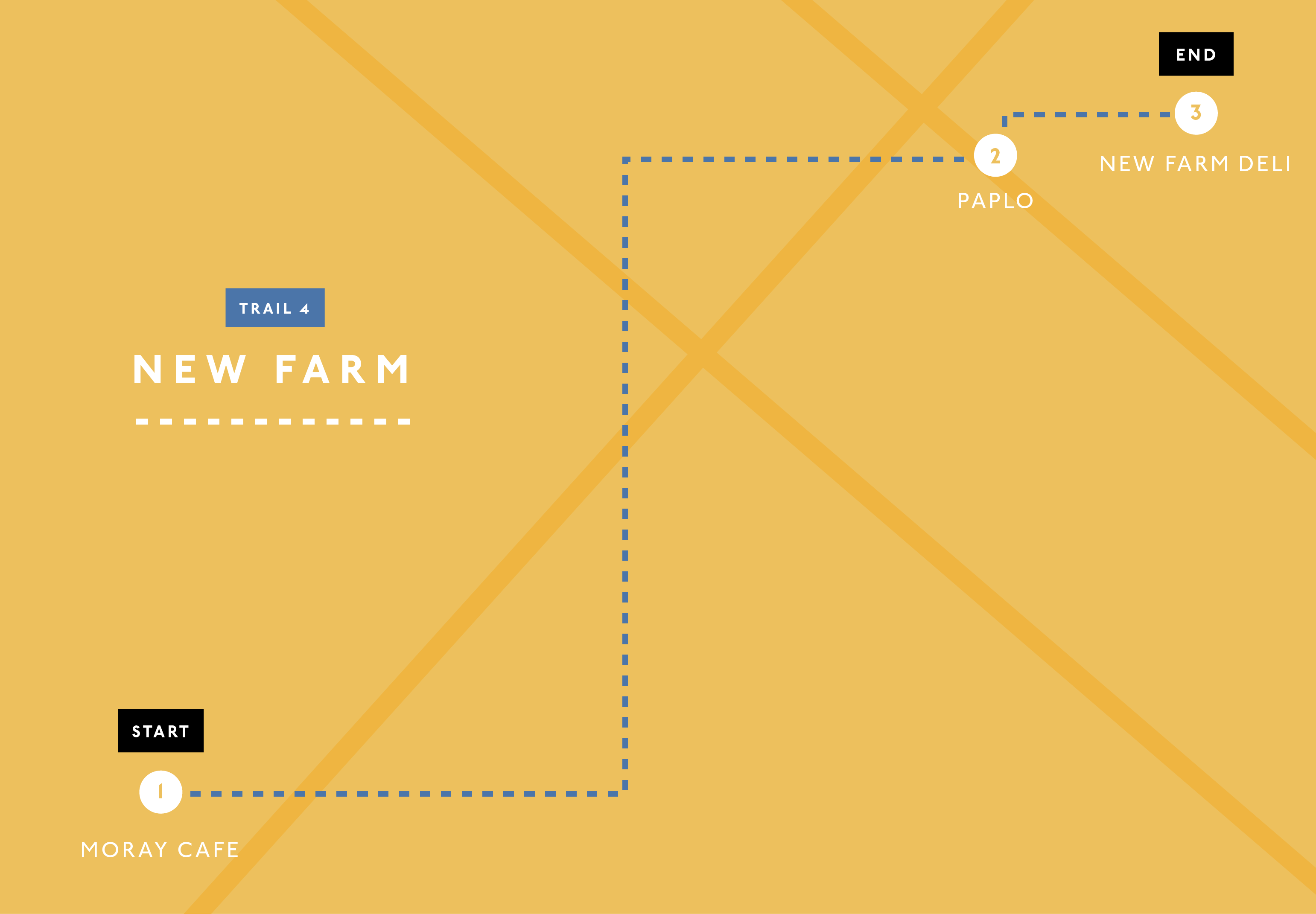 Start off at the Story Bridge and head along the River Walk with your pooch and make a beeline for a brekky feast at Moray Café. The veggie patch is yum (it's poached eggs, halloumi, mushrooms and a potato hash cake FYI, not a garden) and there's plenty of water for your pup. From here, head toward New Farm Park, via Pablo for a cheeky second coffee, stop by New Farm Deli (if your stomach can handle it) and grab some snacks to eat whilst lazing in New Farm Park with your pooch.
Love your pooch? Check out Brisbane's Best Dog Friendly Cafes!
Image credit: Pinterest