"If Kill Bill was dinner, dranks and a vibe, it'd be Kiddo." That pretty much sums up Fortitude Valley's latest dining hotspot, Kiddo—a dark, moodily lit, Japanese-infused kitchen and bar tucked away in the corner of California Lane. If you can find it, you'll step through the doors and right into the darkest corners of Tarantino's mind, leaving the Valley outside far behind.
You don't need to be a Tarantino fan to have a good time at Kiddo—but it will certainly add a whole other level to your drinking and dining experience. Entering the small venue through a fire engine red door, your first view will be of the neon red-lit manga style Kill Bill street art on the walls, with the small but vibing space just beyond.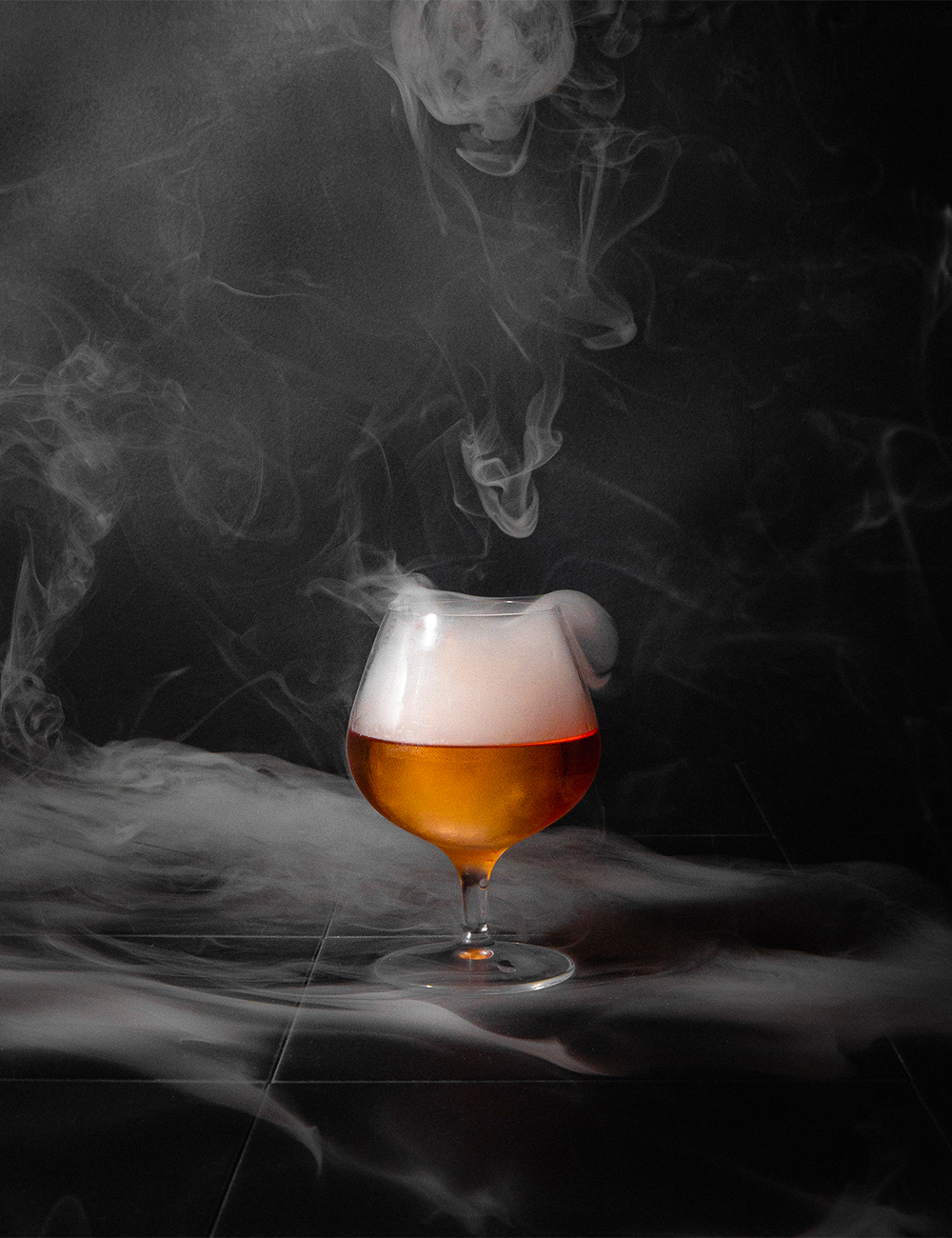 With space for just 14 or so people inside, all but a couple of the seats are bar stools lining the small kitchen and bar, meaning you'll catch all the action happening in the kitchen and bar right in front of you. Originally an omakase-style fine diner, then a casual Japanese eatery, the venue is almost unrecognisable from its former self, with the front entrance to Brunswick Street now fully closed (keep an eye out for the 'five-point-palm exploding-heart-directions' that will soon be added to the logo out the front) and the all-black interiors given an even moodier edge with red lighting.
The menu is where having seen the movie at least a few times will really give you an advantage. Split into Vol. 1 and Vol. 2 (of course), it will have diehard fans chuckling and nodding in recognition. On the cocktail line up, start with sips like the 'Beatrix: 4 Years On Ice,' a blend of peach liqueur, vodka, strawberry puree and lime served up in a light bulb over smoking ice (duh), or the Wet Ass Pussy Wagon (a subtle nod to Cardi B for the Gen Zs), with butter vodka, peach puree, apple juice and passionfruit.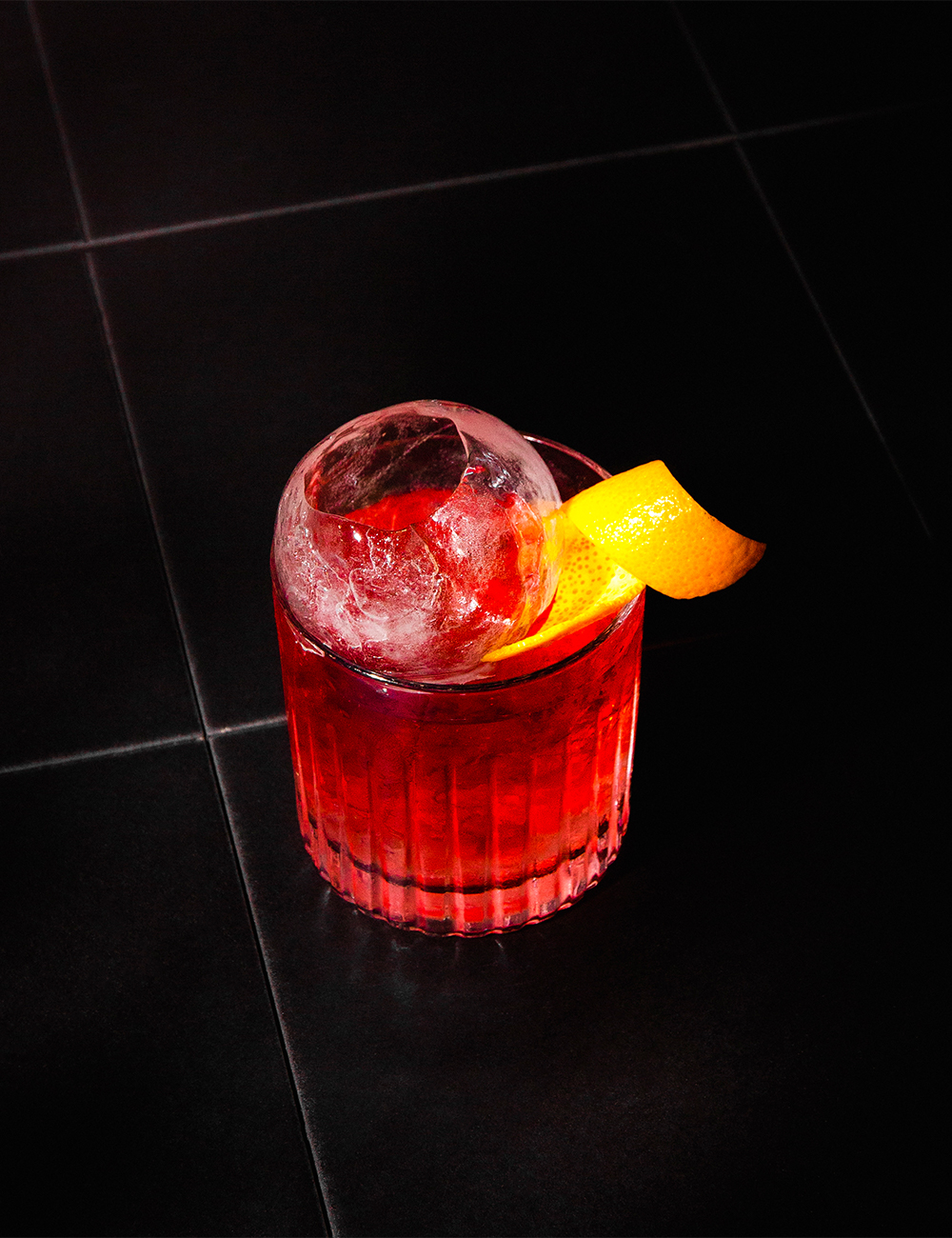 On the food side, it's all about Japanese-inspired bites, with a Kill Bill twist of course. There's the Boss Tanaka Potstickers, hand-made and filled with brisket, Bill's Pork Belly Bao stuffed with pickled veg, GoGo Open Prawn Sandos piled with spiced mayo slaw and Yellow Kawasaki Corn 'Ribs' slathered in miso butter. The crispy chicken ribs (Crispy Chicken O-Rib Ishii for the fans) and skin-on fries will appease those looking for a good drinking feed, but if you're after a less hands on meal, try the Arigato Hanzo Kingfish with coconut, lime and chilli or Dine Like A Wagyu Samurai on charcoal grilled marble wagyu with caramelised onion and miso soubise. And the wagyu sando? That's a secret menu item that you'll have to request—keep an eye out for hidden codes and secret messages around the restaurant that will get you access to more off-menu dishes.
The twisted minds behind the whole operation are Kane Sala, Marc Gray, Peter Gray, Zion Vaega and Rah Nelson, who just happen to all be huge fans of Tarantino. Kill Bill isn't the only movie they've watched on repeat, and in six months you might just wander in to find an entirely different movie theming the venue. The crew plan to open other bars and eateries around Brisbane as well, with a number already underway, so keep an eye out—we hear they'll be just as intriguing as this one. In the meantime, you can find out everything you need to know about Kiddo here.
Check out this overwater bar opening in the CBD.
Image credit: Supplied