Combining Italian cuisine with waterfront views and a selection of superb seafood, it's not hard to see why Massimo is quickly establishing itself as one Eagle Street Pier's most popular new foodie destinations. Far from your average seaside trattoria, this latest offering from the kitchen of George's Paragon Seafood gives traditional Italian dining a sleek modern style, served with a healthy helping of Mediterranean hospitality.
Massimo's interior designers were undoubtably given a brief along the lines of 'modern but natural'. A plentiful display of foliage amongst panelled glass, twig-like light fittings and panelled hues of Beachwood give the venue a contemporary and polished but delightfully warm atmosphere. Coupled with the Brisbane River view and a balmy evening breeze, and you could comfortably settle in for a long night of antipasti and aperitif.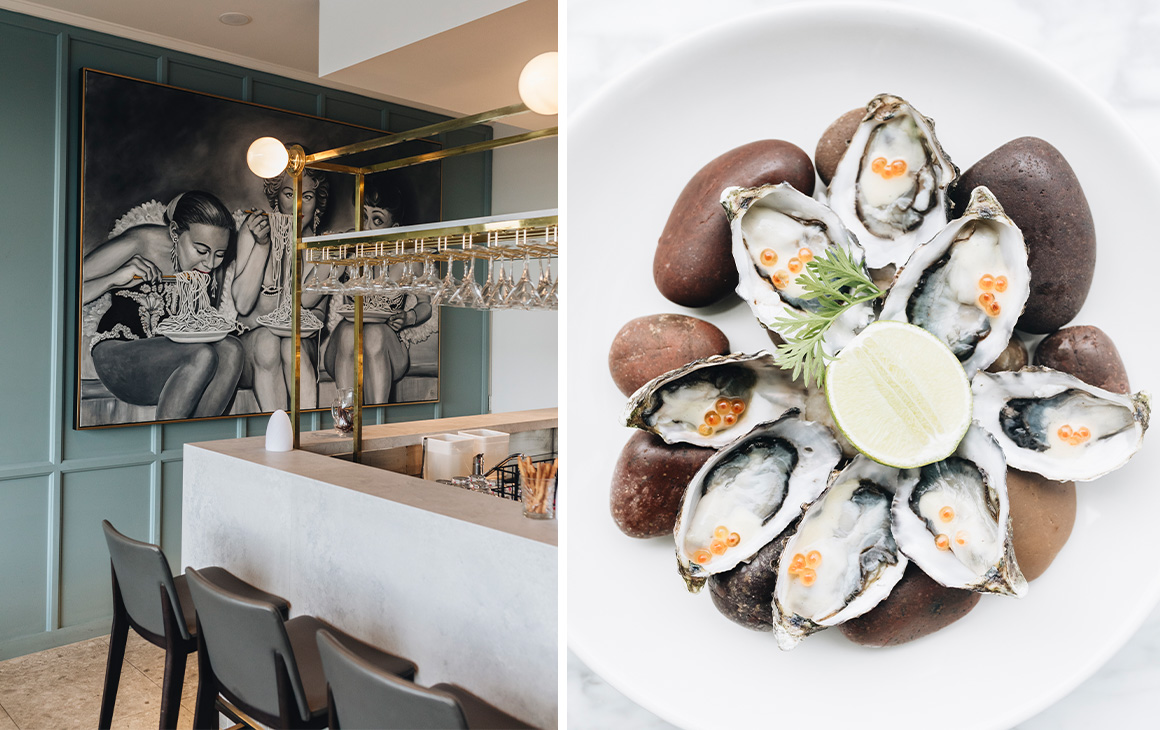 To start, feast your eyes on an array of bread, oysters, cured meats and antipasti. Try the octopus carpaccio which comes cured and thinly cut with lashings of olive oil, lime and crusty bread, or enjoy an entrée sized porcini and wild mushroom risotto with parmesan and truffle. Lamb is served chargrilled with herb crust and truffle oil, and pippies arrive fragrant with garlic, chilli and pistachio.
It couldn't be an Italian restaurant without a reputable selection of house-made pasta, and Massimo is no exception to the rule. Sand crab and prawn tagliolini, clams with squid ink, pappardelle al ragu or baby stuffed squid with a tomato crustacean sauce are just a few options on offer, amongst a mains menu featuring Italian family favourites like osso bucco, veal cotoletta, porchetta and chicken in prosciutto.
Fresh fish is the speciality at Massimo, however, and the swordfish with charred vegetables, barramundi wrapped in prosciutto or whole flounder with champagne vinaigrette is perfect to please any pescetarian. The Cioppino is a must for lovers of soul-warming soup, a rustic collection of seafood served in an amazingly garlic and herb spiked broth, with brick-sized focaccia on the side to ensure every last drop is mopped up. Fantastico!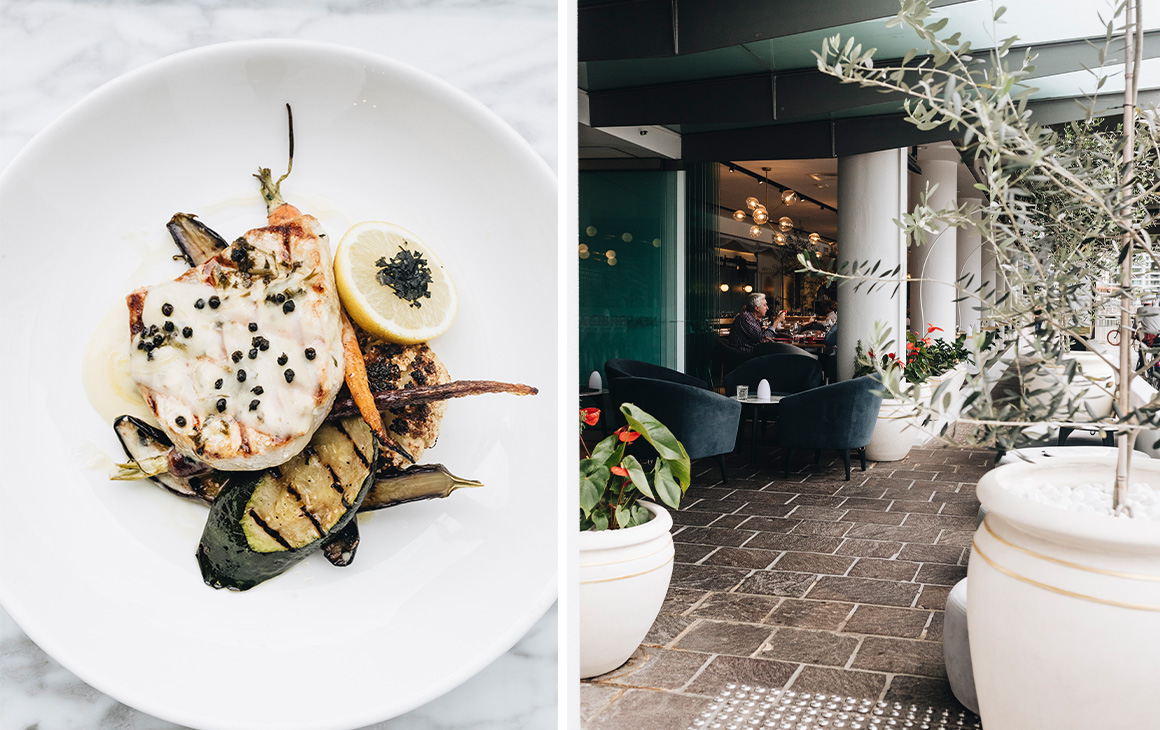 For couple dining (or the ravenously hungry), the signature Piatto Massimo is hard to ignore. Laden with focaccia, caviar, pesto, oysters, cured meats, scallops, crab legs, bugs, octopus, barramundi, prawns and a portion of osso bucco, it's a fanciful feast that even Nonna would approve of.
On to dessert, the vanilla bean panna cotta with berry coulis served on pretty pink plates already has its own Insta-fame, while the creamy coffee parfait with almonds and Italian meringue would feel right at home adjacent to The Spanish Steps on a lazy afternoon. But you'd be pazzo (crazy) not to try the Cornetto—a rather brilliant bread and butter style pudding with vanilla custard and plenty of Nutella, served laced with caramel sauce and house-made gelato.
Grab your date, your friends or your famiglia, and prepare your best stretchy pants as you toast salute to a truly fantastic Italian feast. Open for lunch and dinner daily, you'll find Massimo at the Riverside Centre in the city, grab all the details here.
Carry on your Italian feasting with Brisbane's best gnocchi, right here.
Image credit: Grace Elizabeth Images