Christmas shopping instills a certain sense of fear in the general public. We're here to put a stop to that because, you know what? Christmas shopping can actually be so much fun… and stress free! How? Just read our handy dandy guide to nailing Christmas shopping, one step at a time!
To make sure our tips are tip-top, we've teamed up with Westfield to give us the insider goss on how to absolutely nail Christmas shopping in three easy steps.

Comfort is key when it comes to Christmas shopping. You obviously don't want to be walking around in shoes that give you blisters, jeans you can't bend over in or worse, clothes that are itchy! Plan ahead and pick an outfit that will keep your chill levels high, not induce stress! Try something a little like this…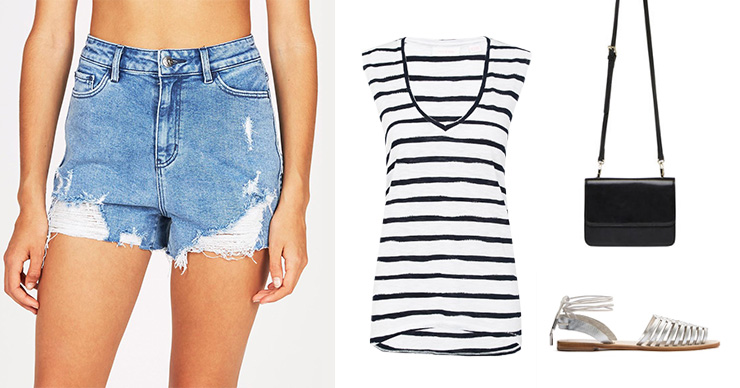 Sandals from Country Road. Tee from Sass and Bide available at Westfield Carindale. Shorts from General Pants. Bag from Seed.

Everyone knows that being hangry is a very, very real thing. That's why it's pretty much a cardinal sin to attempt to shop for all of your loved ones on an empty stomach. You'll be like the Grinch: growchy, anti-Christmas, and they'll hate your gifts. So, make sure you're shopping on a full stomach. Corbett & Claude do a mean pizza and cocktails (no, it's never too early), and their DIY cheese boards are kind of amazing. If you're feeling less into pizza, and more into a coffee Greenwood & Harvey is the place for you; they serve up coffee from King Arthur. You can't miss Le Bon Choix for French bites, too.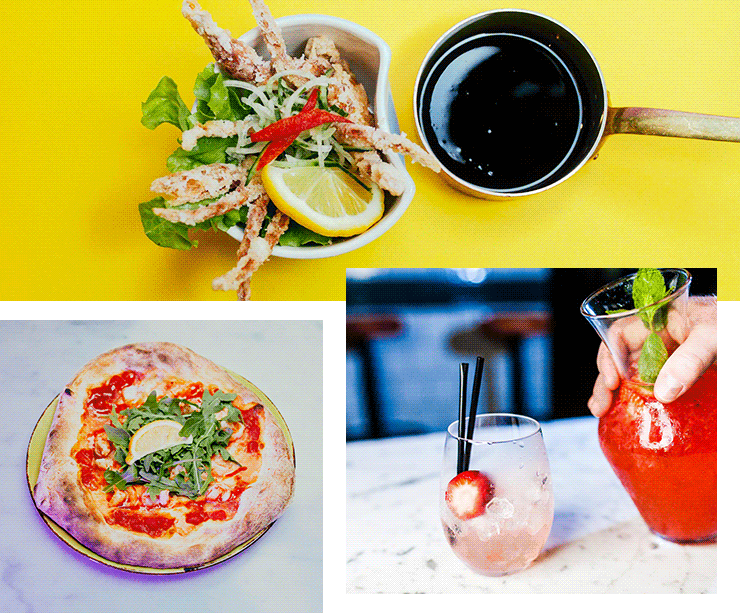 You know, it's true what they say: planning does make perfect. At least, we think that's what the saying is? Regardless, it's true! The most stressful part about Christmas shopping is that frantic feeling of 'f**k, who am I missing?' or, 'what do they even like?' We've all been there, and it sucks. Follow these nifty little guides for all those special people in your life and your Christmas shopping will pretty much do itself. Need more inspiration? Check out Westfield's gift guide. This kind of goes without being said, but obviously you should plan ahead and get there early to snag a great park. Plus, if you're there for over 3 hours and spend $200 you can still get free parking! Nice. Did we mention that Westfield Chermside are opening level two parking just in time for Christmas?!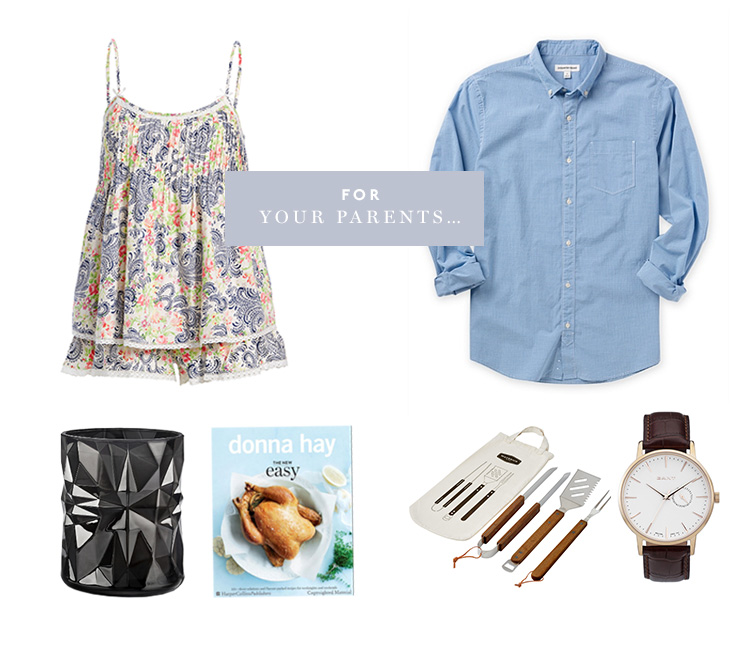 For Mum | PJs from Peter Alexander, Candle from David Jones, Book from Dymocks.
For Dad | Shirt from Country Road, BBQ set from David Jones, Watch from Myer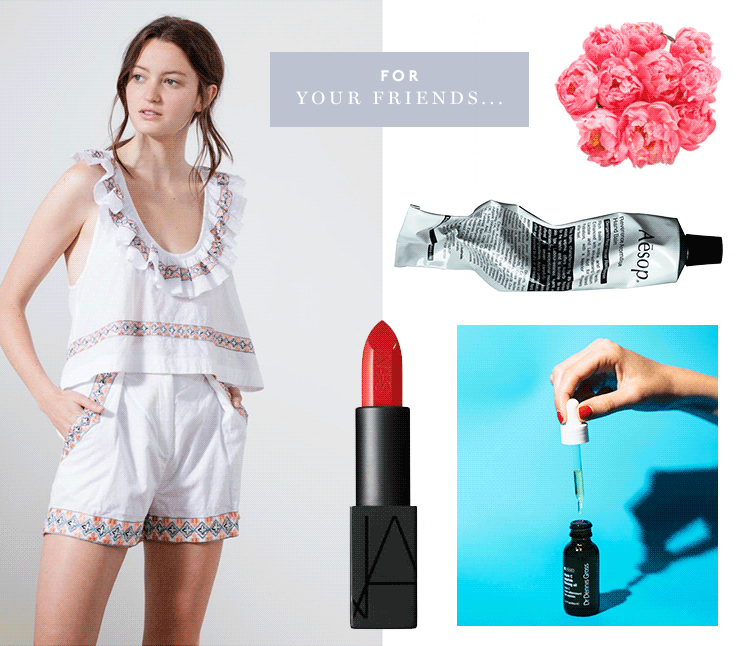 Set from Aje at Myer, Lipstick from Mecca Maxima, Hand Cream from Aesop, Serum from Mecca Maxima.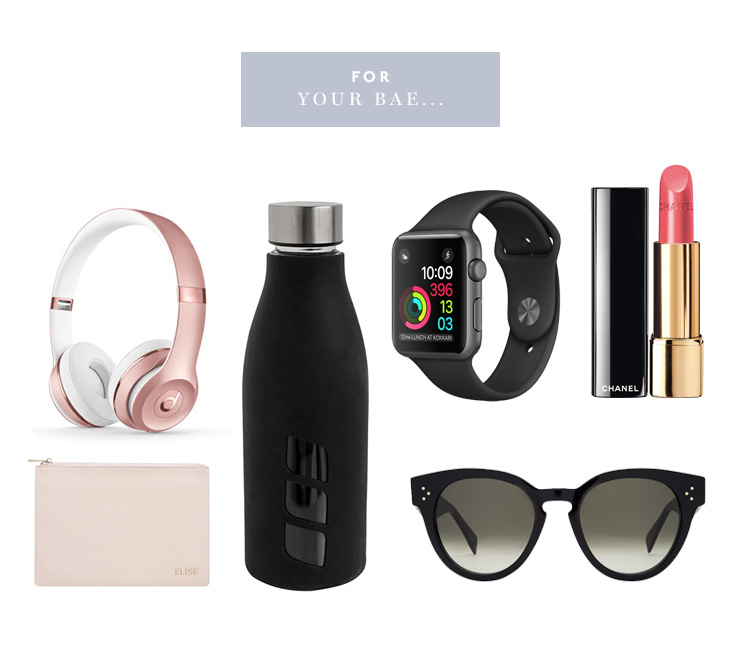 Head phones from David Jones, Pouch from The Daily Editied available at David Jones, Water bottle from Lorna Jane, Watch from Apple, Lipstick from Chanel, Sunglasses from Celine at Sunglasses Hut.
Now you've got the gifts sorted, don't waste time attempting to wrap presents at home, drowning in sticky tape and wanting to give up on life. There's an easier way, we swear! Simply pop by Westfield's gift-wrapping station and let someone else do all the hard work. Plus, it's for charity! Now you've got the gifts sorted simply pop along to Super Saturday ($$$ savings!) this weekend for a huge day of special offers.
There, you've nailed it! Look at you, so organised and nailing Christmas shopping without a single drop of stress. We knew you could do it, you big adult, you.
To find out more about Westfield's Christmas activities click here.
This article is proudly sponsored by Westfield and endorsed by The Urban List Brisbane. For more information on our editorial policy please click here.