The iconic crew from Three Blue Ducks just launched their latest venue in Byron Bay and it is stunning. Taking over the old Locura nightclub, the intimate wine bar—called Oma—is quite the change up for the group, taking a late night approach and featuring an unreal wine list and snack-heavy eats.
Leading the kitchen, chef and co-owner Darren Robertson has taken a decidedly more refined approach in the curation of the menu, saying "where Locura was created with a younger crowd in mind, Oma is like the big sister to some of our other venues". Ten years on from launching their first Bronte cafe, this will be the first dinner-only offering for the Ducks.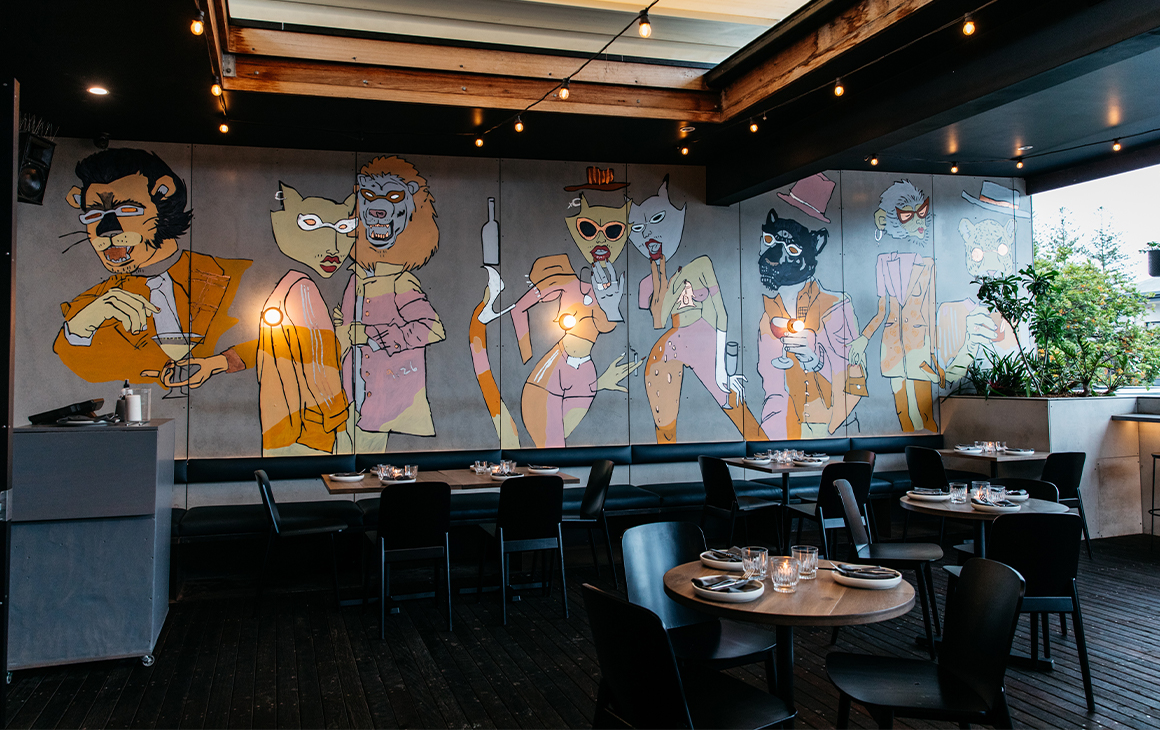 The venue itself is quite the looker, all polished concrete, black furnishings an striking mural and prints by local Byron Bay artist Karlee Mackie (MLAK). With both indoor and outdoor seating areas to choose from, you can stop in for a glass of wine and few light bites or sit down to something a bit heftier.
Like the rest of the Duckse venues, the menu showcases the best of the region's sustainable produce and ingredients, plating them up in familiar yet creative ways. The snack-style deli section features dishes such as housemade venison prosciutto with beetroot umeboshi, beetroot umeboshi and blue cheese with spent bread and honeycomb. Extra hungry? Take your pick from dishes like ramen eggs, pippies with Oomite XO served on a sourdough crumpet, roasted cauliflower with tahini and cumquats or steak with a side of crispy potatoes.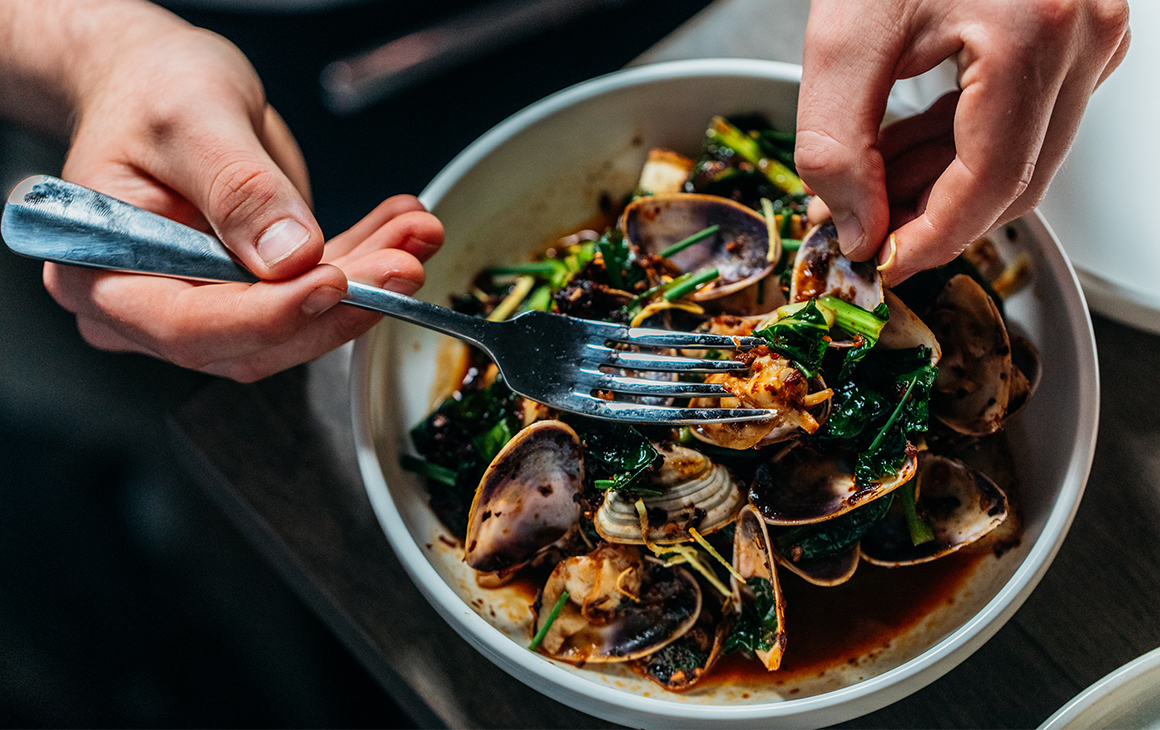 As for the sips, group beverage manager Mem Hemmings has curated a 50-strong wine list of exclusively organically grown, minimal intervention wines from around the world with female producers at the forefront of the offering. So obviously you'll want to try more than one.
Oma is open now, so make sure you stop by on your next trip to Byron.
The Details
What: Oma
When: Open Thursday–Monday, 5pm until late
Where: 6 Lawson St, Byron Bay
For more information, click here.
Eyeing Byron? We've just found the ultimate weekend escape.
Image credit: Kitti Gould