What happens when two Australian foodies meet in Israel, fall in love with the local cuisine and return to Brisbane bursting with culinary inspiration? Delicious things, that's what. Guy Frawley and Adi Shabtay are the well-travelled couple in question and unveiled the fruits of their globetrotting labours last month. Shouk Cafe (or 'marketplace' in Hebrew) opened in the former Jazz Cat building on Collingwood Street in Paddington and its Middle Eastern-tinged menu is proving to be a welcome addition to Paddington's already eclectic dining scene.
Frawley and Shabtay maximise Shouk's hilltop perch with an uncluttered dining room adorned with a bold blue-and-white paint job and intricate mosaic tiling. The relaxed marketplace-vibe is followed through with the homemade bunting out front (sewed by Frawley's mum, aww!) and wicker chairs scattered across the coffee lounge; a cosy alcove perfect for sipping your Veneziano coffee or clinging onto the last vestige of summer with a cooling Limonana.
But what good is a marketplace without food? If you're looking for your standard bacon 'n' eggs fare, sorry but you won't find it here. What you will find though is a breakfast menu teaming with surprising — but delicious — flavour combinations. Cumin and lime sit side-by-side in Shouk's decadent crème soufflé and even the avo' on toast is given a Middle Eastern makeover with sprinklings of Persian feta and pomegranate molasses. The cafe's lunch offerings are equally exotic: think warm flatbreads, slow cooked lamb and a lot of hummus.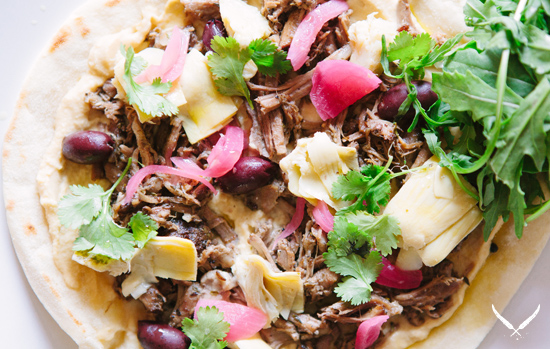 If you're still hankering after your Full English fix, 'The Jackson' comes with two eggs, toasted sourdough and crispy maple bacon, and Adi has made a concerted effort to tone down certain flavours for our humble palettes. But with the promise of even more Middle Eastern-inspired dishes and a liquor license in the works, Shouk have already convinced us to swap the Motherland for the marketplace.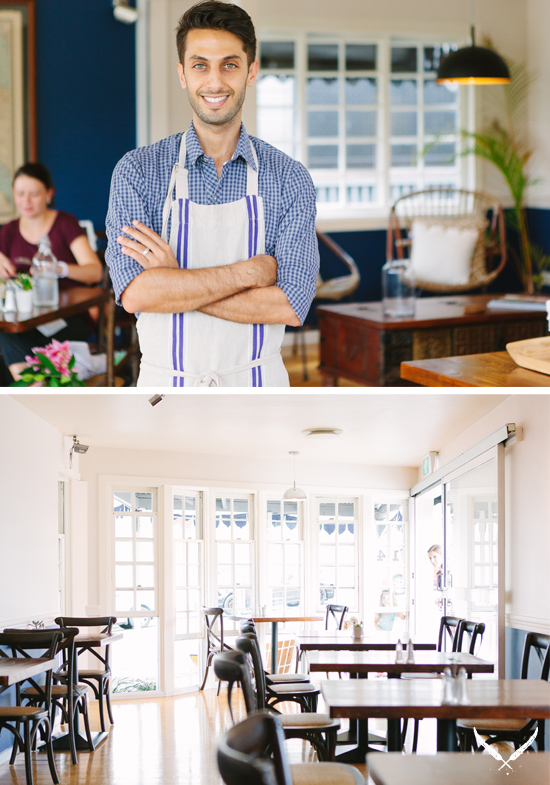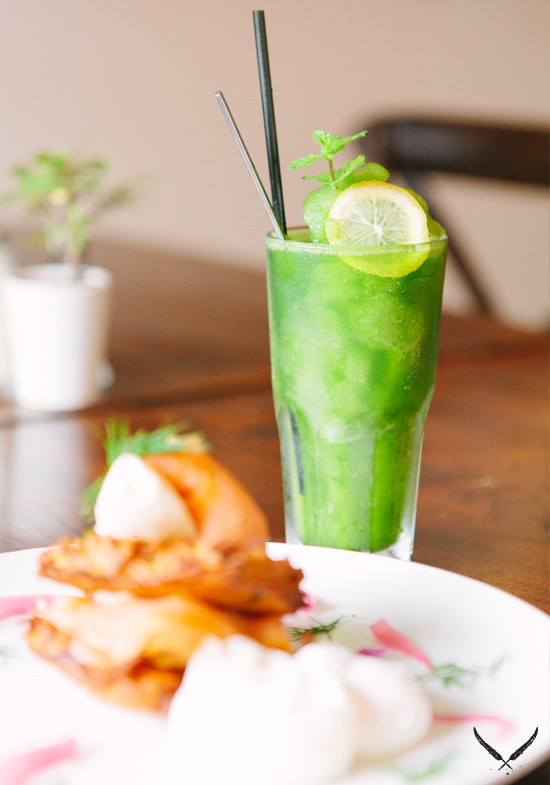 Originally from the UK, Phoebe swapped the rainy city of Manchester for the Sunshine State and has enjoyed getting to know its golden beaches and giant pineapples. When not feverishly writing for VICE, the Guardian, Pedestrian - and of course The Urban List - she can be found on the yoga mat or hunting down new Brisbane coffee spots.
Image credits: Daniel Maddock