After months of waiting, it's finally official: Stone & Wood have rolled up the doors on their very first Brisbane brewery.
Landing in 99 Bridge Street in the Valley, the new bar and brewery isn't just a local spot to knock back small batch Stone & Wood brews without having to traipse down to Byron Bay, it's also a low-key stunner. Taking over a heritage-listed former warehouse and giving it an industrial fit-out, the venue features plenty of exposed brickwork, steel beams and polished concrete, but still has an open, airy feel, in part thanks to the roller doors that open to let in plenty of natural light.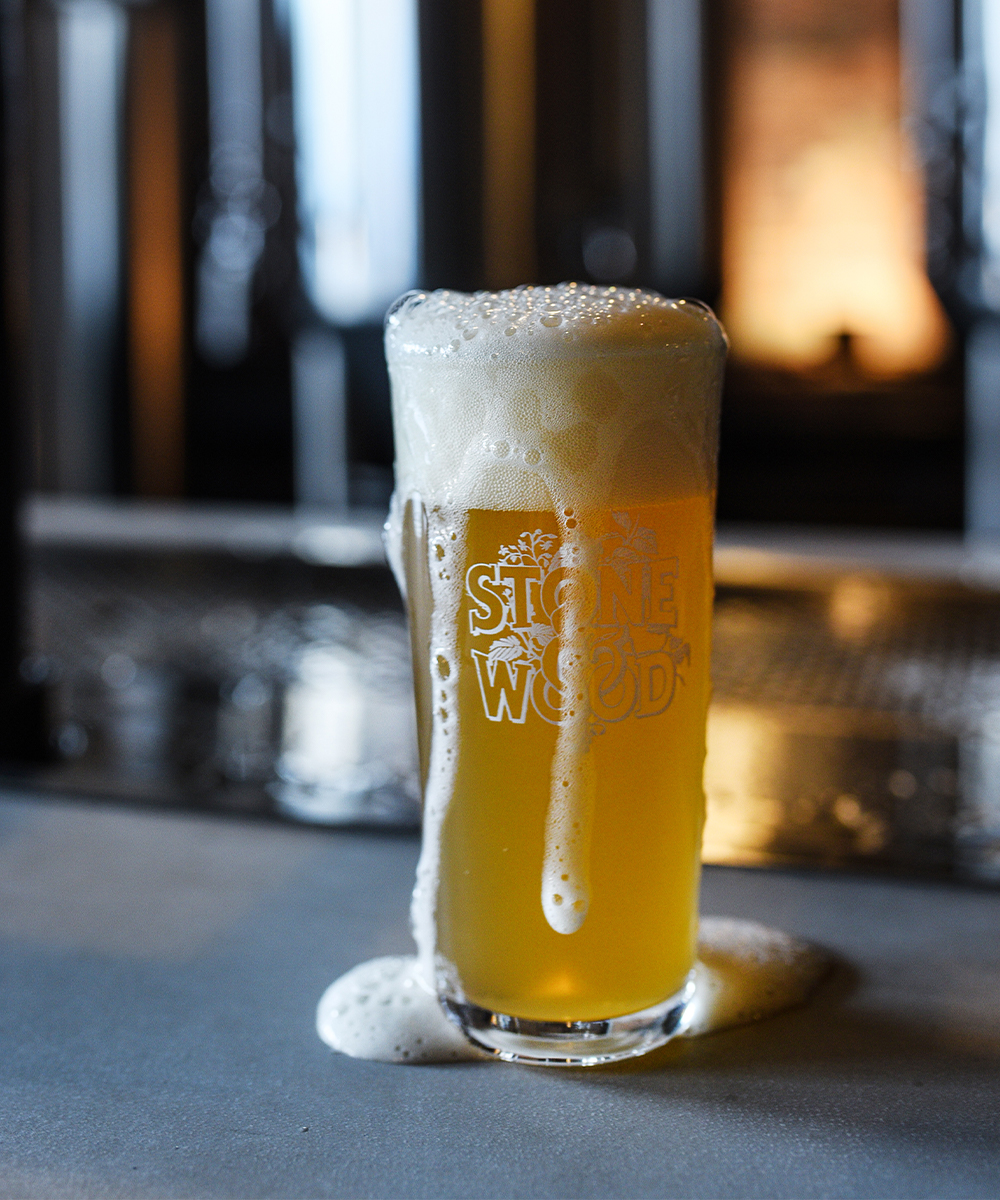 At the bar, 24 taps pour Stone & Wood's core range of beers, including the ever popular Pacific Ale, as well as a few experimental brews that will soon be brewed on site. For now, the tanks lining the wall behind the bar stand empty, but in a few weeks they'll be brewing up creations like those currently made down at the Byron site—think weird and wonderful sips like the Tzatziki Gose spiced with coriander seed and cucumber. Excuse to head back every time something new hits the taps? We think so.
Beer is the main focus (of course), but the non-hops fans need not fear, with a cider on tap as well as a handful of wines from Harvest and Unico Zelo. There's also a few varieties bottled kombucha from The Bucha of Byron, and we hear there'll be a dirty option with gin or vodka soon.
Being beer experts, the Stone & Wood crew have left the provision of drinking food to the experts, with a small canteen that will be hosting a new local food truck or pop-up eatery every few months. Currently, Mr Bunz is slinging eats like popcorn chicken, pork belly baos and pork crackling, with a short but sweet menu that goes hand in hand with the beers.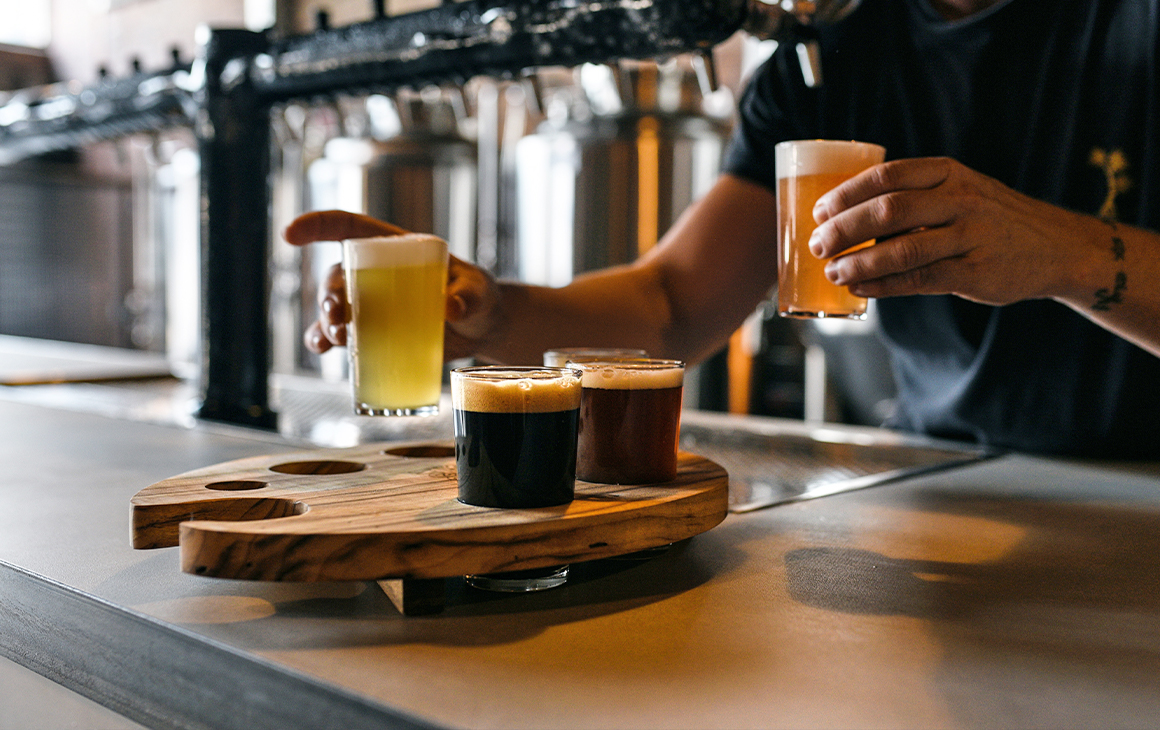 The Brisbane brewery has been on the cards for a while, but the owners Jamie Cook, Brad Rodgers and Ross Jurisich took a while searching for the right space, and then getting the plans through council. It's not easy when your new venue fits 600 litres of beer and 90 thirsty punters.
"Setting up our own brewery in Brisbane has been in the works for a while," the guys say. "Within a couple of hours of our original home in Byron, we consider this to be a part of our local area. Queensland's capital is a thriving cultural city where many of our customers (some of which have been with us from the beginning) and drinkers are."
Frothing to check it out? Find them in Fortitude Valley, all the details here.
Find all of Brisbane's best craft breweries here.
Image credit: Larissa Drazic