If you're dreaming of an effortless capsule wardrobe—well, same. Stocked with select but high-quality garments that work seamlessly together, it's all about minimum effort and maximum style, and after weeks in iso—we're so ready for it.
The idea of a capsule closet is based around investing in high-quality staples that stand the test of time. Think the perfect cut of blue denim, the leather jacket that will see you through not just seasons but decades or the dream party dress for any occasion.
To uncover our favourite effortless essentials this season, we've partnered with the style experts over at QueensPlaza. Ready to revamp your look? Add these fashion favourites to your wishlist today and your wardrobe for life.
The Perfect Blue Jeans
If you're tired of tossing out misshaped, worn-out jeans every season, we hear you. Denim is one of the most important categories to invest in because it uses a lot of resources like power and energy to produce. So when you get your hands on the perfect pair of high-quality jeans, you should be in it for life. On our radar this season is the Allegro Belted Jeans from Aje—a versatile light wash with a flattering high rise, the Alish Jeans from Gorman—a darker wash with a timeless vintage cut and, finally, the 70s-inspired Woodstock Pants from Alice McCall, which boasts statement buttons and a dreamy wide-leg shape.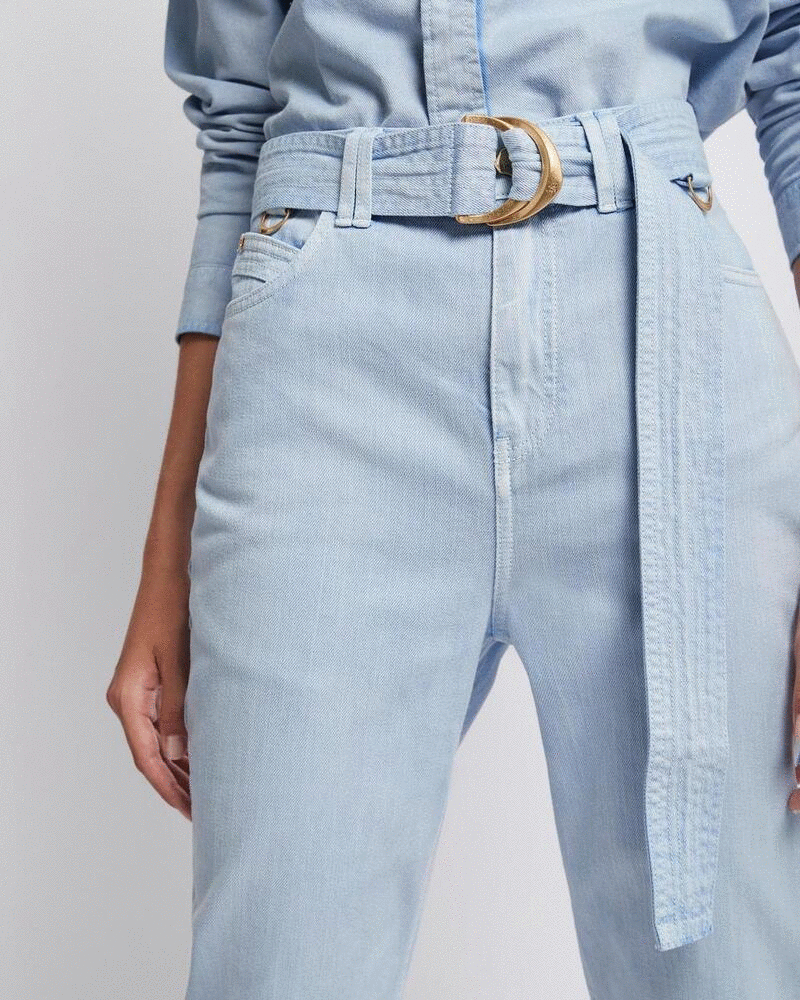 The Longline Coat
We're so ready to get out and explore our city this season thanks to restrictions slowly starting to lift—so an absolute essential in every wardrobe is a longline coat. As your final layering piece in winter, it's designed to make you stand out. From ethereal colours to timeless prints, pick up a coat that's going to fend off the chill and give you some fashion clout for years to come. We have our eyes on the black woollen Psychedelia Overcoat by Aje—a go-to basic with a twist on the buttons, the oh-so-sublime Wonder Why Coat by Alice McCall in a dreamy neutral blush with stunning puffed sleeves, the Commissionaire Check Coat from Viktoria & Woods boasting a contrasting Euro-inspired grey check, and, of course, the Shearling Coat from Scanlan Theodore in Teddy—total cosy coat goals right there.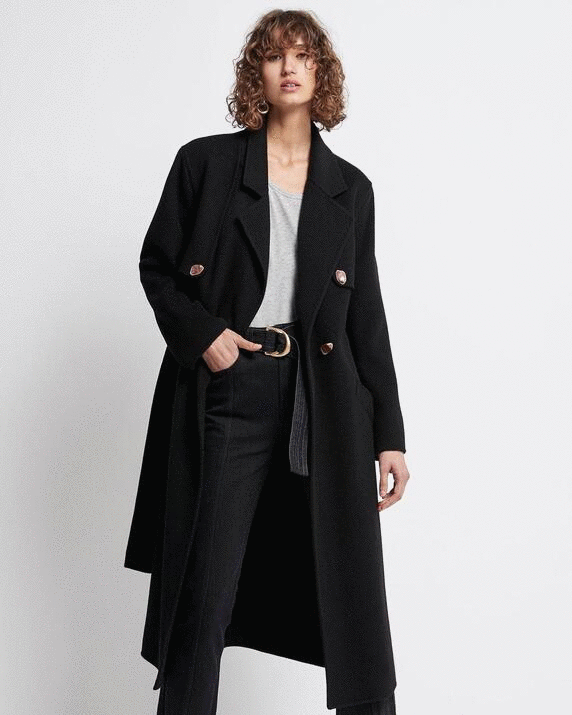 The Versatile White Sneakers
From coffee dates to client meetings, a pair of white sneakers is arguably the most versatile item you will ever own. Dress them up with sharp tailoring, down with denim, or go for a sporty contrast with feminine summer styling—there's really no wrong way to wear a white sneaker. This season we'll be slipping our feet into the Daydreamer Sneaker from Sass & Bide offering a speck of gold metal, the Velcro Strap Sneaker from Zimmermann with woven details and Velcro, or the pièce de résistance of white sneakers, the Ace Leather Sneaker from Gucci starring their signature green and red accents. They might cost a pretty penny but your cost per wear is bound to be super low.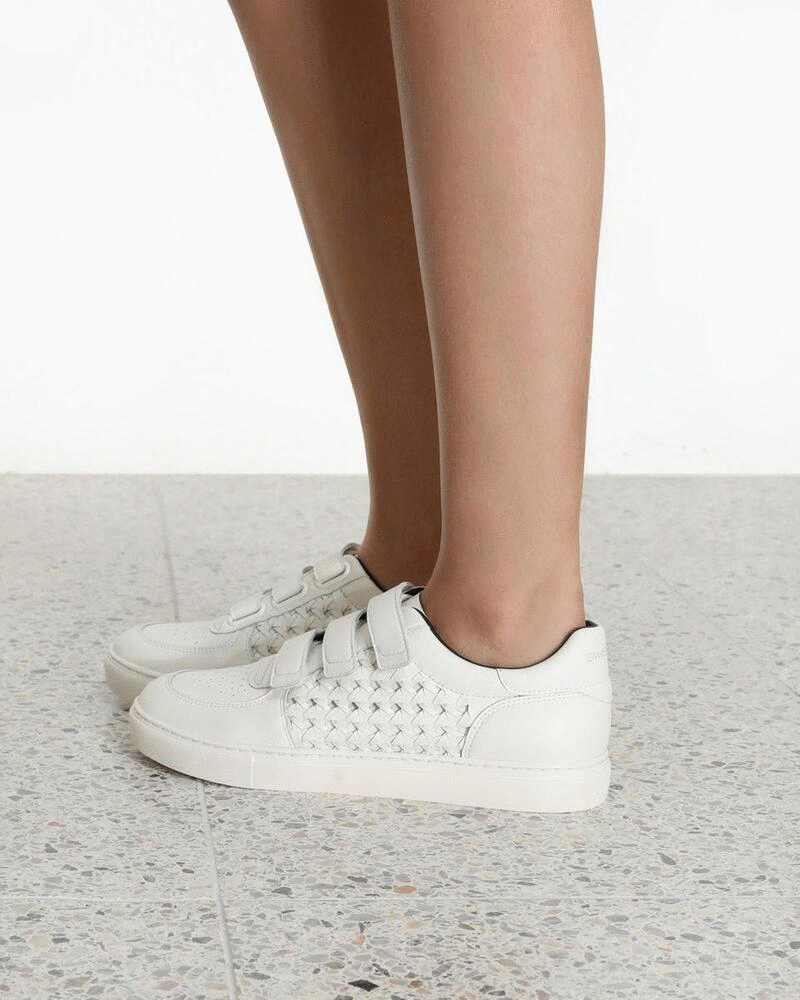 The Trans-Seasonal Knit
Yes, we love a chunky knit with a big roll-neck and thick fabric but the knit we reach for most in our wardrobe would have to be a more light-weight layering option. From wool to merino, cashmere and mohair, these threads are oh-so cosy and oh-so-versatile. Sport these solo with high-waisted pants and jackets in winter, or layer under dresses in spring and autumn. Our favourites this season are the vibrant, fluffy Minnie Mohair Long Sleeve Crop Knit from Saba in an iconic Campari colour and the Mohair Turtleneck Sweater from Scanlan Theodore in autumnal Camel tones.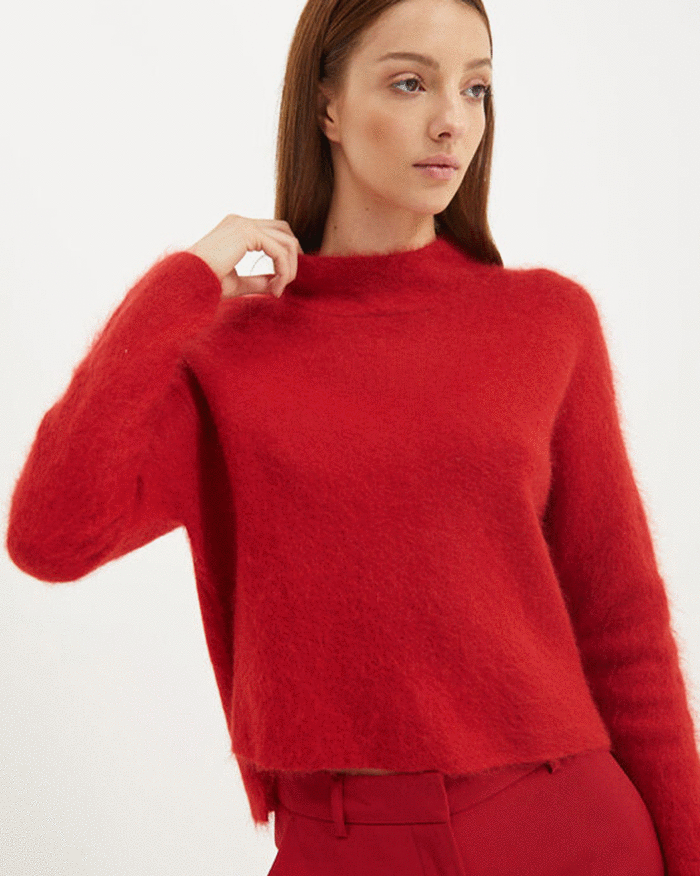 The LBD With A Twist
Do we need a little back dress (LBD) in our wardrobe? Yes. Does it have to be boring? Absolutely not. Your go-to LBD should reflect your style and personality, and be easily elevated with seasonal accessories like footwear and statement jewellery. We're so looking forward to hitting the city soon in the V Neck Dress With Neckbands by Camilla, offering up sensual lace and a lush low back, the Evergreen Scene Dress from Sass & Bide—it's giving us serious boss vibes, and, finally, the romantic Tiered Flared Mini from Zimmermann starring sheer polka flared sleeves—need we say more?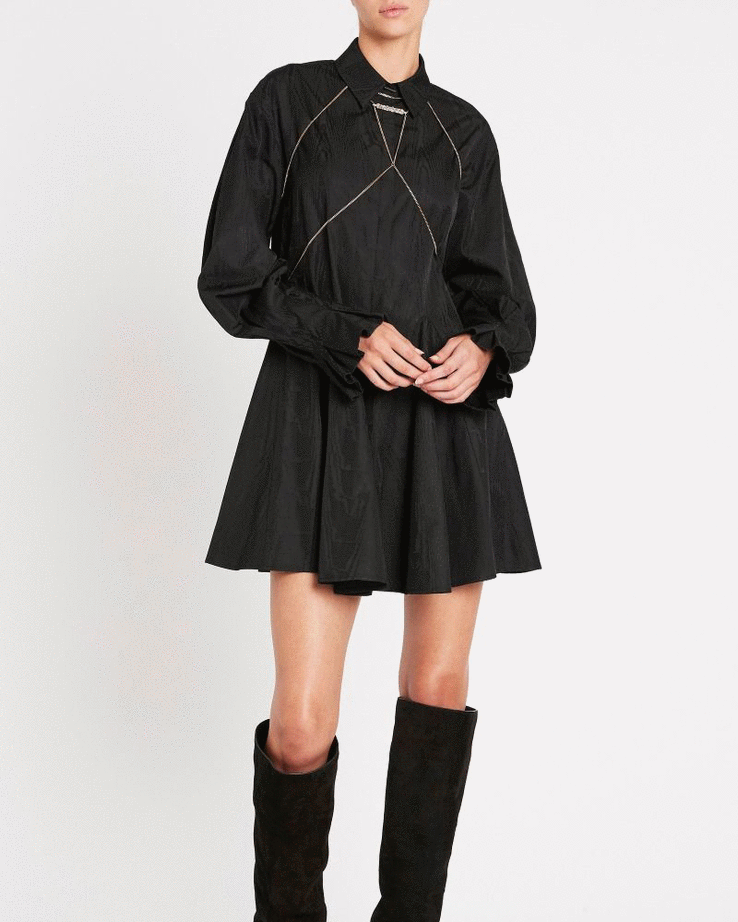 The Go-To Crossbody Bag
The perfect grab-and-go vessel for your wallet, phone and makeup, a crossbody bag is a must in any capsule wardrobe—double win if you score one with a detachable chain and it can also function as a clutch. When it comes to selecting your perfect crossbody, it's an investment for life, so opt for luxury brands which often come with aftercare services that keep your piece in top-notch condition. We like the look of the Kaia Satchel from Yves Saint Laurent in lush neutral tones, the slightly bigger NéoNoé MM crossbody bucket bag in lush neutral tones from the team over at Louis Vuitton, and, lastly, everyone's dream handbag, the new Chanel 19 Flap Bag in blissful denim and gold tones from Chanel.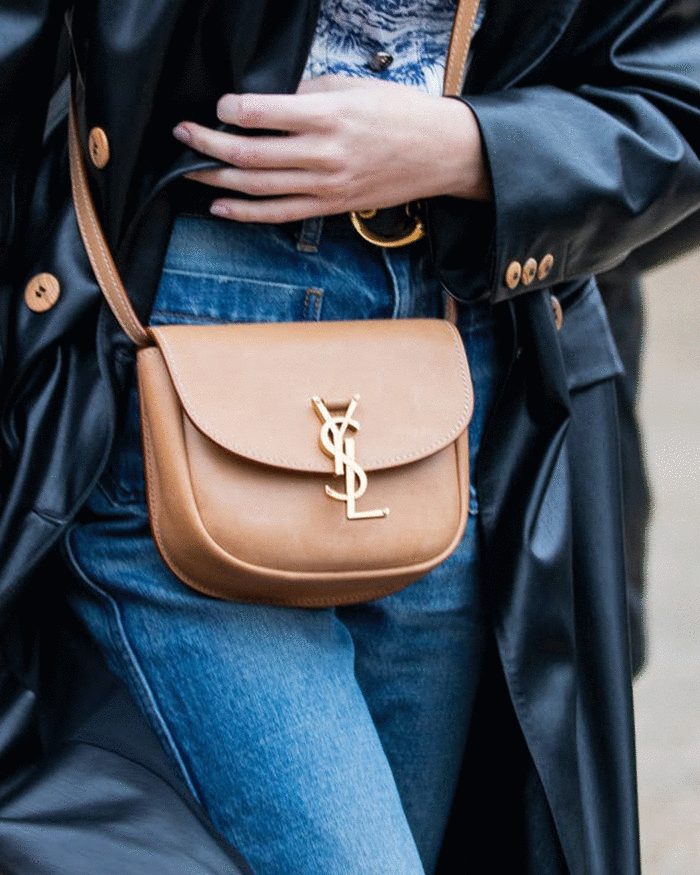 The Statement White Shirt
We all know a white shirt is a wardrobe mandatory because it goes with literally everything. But since we're already after a neutral colour, why not amp it up with a statement design that will certainly impress? We're talking blissful silky fabrics, show-stopping sleeves and sharp tailoring. Level up your white shirt looks with the Liberation Herringbone Smock Shirt from Aje, which is bringing you statement sleeves, pleats and buttons galore, the Batwing Silk Blouse from Zimmerman slinging flattering draping and a bold bow detail, and the Mystery Moon Blouse from Sass & Bide boasting soft fabrics and flared sleeves.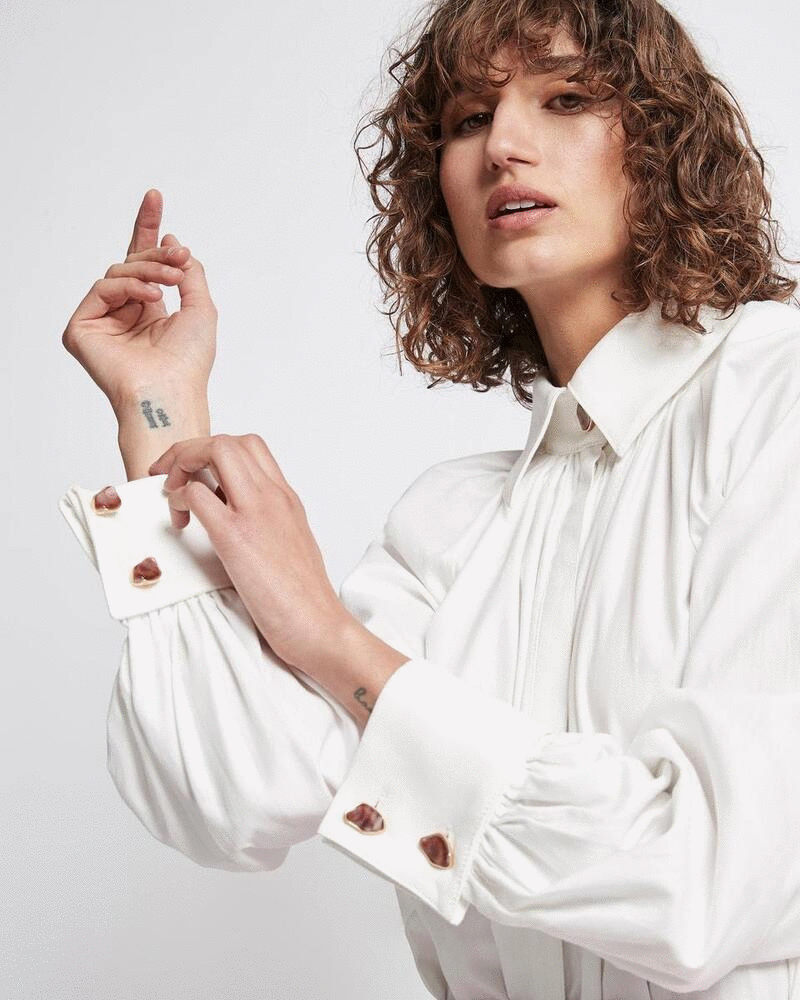 The Timeless Leather Jacket
Instantly adding a dose of cool-factor to any outfit, the leather jacket is an investment piece sure to take pride of place in your wardrobe for years to come. You can opt for a classic biker cut with blinging hardware or wade into more unique territories and go for a leather blazer or trench. Get your fix with the Hey Jude jacket from Gorman, serving up signature biker style in a versatile deep plum colour , but if you're wanting to go all-in opt for a showstopping piece like the Creed Leather Trench from Viktoria & Woods in a trans-seasonal tan. To say we're obsessed would be an understatement.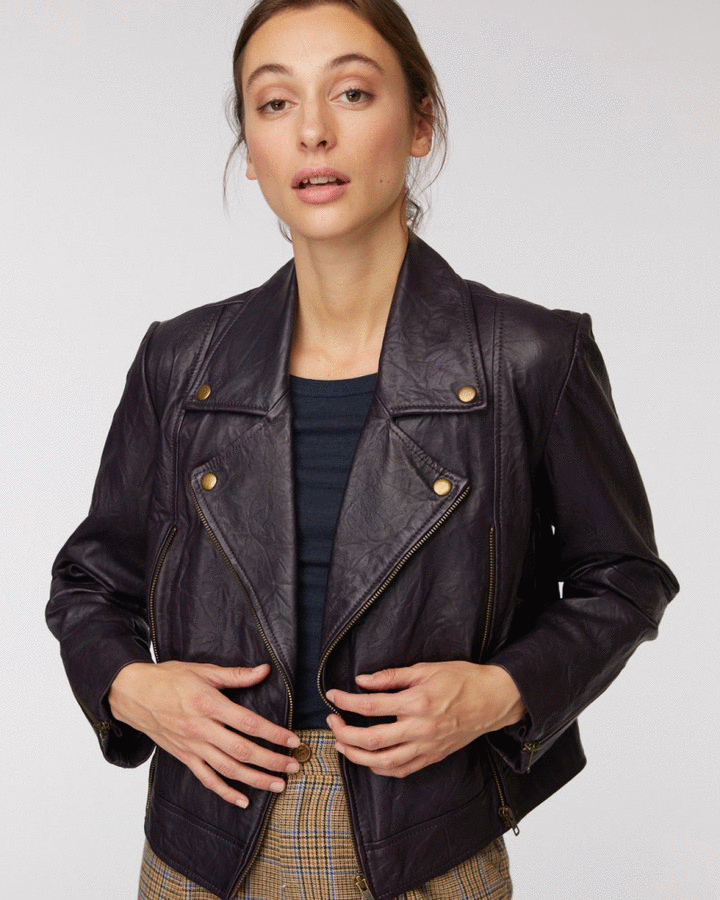 Curate a closet that will last you a lifetime with QueensPlaza—they're home to some of Australia's best designers like Aje, Alice McCall, Camilla and Viktoria & Woods, luxury outlets like Chanel and Louis Vuitton, plus Queensland's only Fendi, Dior and Saint Laurent stores.
Editor's note: This article is sponsored by QueensPlaza and proudly endorsed by The Urban List. To find out more about who we work with and why read our editorial policy here.
Image Credit: Aje, Alice McCall, Gorman, Saba, Scanlan Theodore, Zimmermann, Gucci, Sass & Bide, Louis Vuitton, Chanel, Yves Saint Laurent , Viktoria & Woods, Camilla