With new bars, new yum cha, new boutiques, and an online store manifested in the real world, there's no shortage of hot new spots to check out around town. We find out what's new in Brisbane this month.
Tomahawk Bar
Little brother to Newstead's Tippler's Tap, Tomahawk Bar has opened in the space formerly housing Piaf in South Brisbane, to the delight of south-side dwelling craft beer fans. 12 un-labelled taps are on rotation (very hipster), and a hearty, beer-infused menu is on hand to keep your stomach lined (even the dessert uses the amber stuff). You can read our full review here.
Nantucket Kitchen & Bar
Indooroopilly Shopping Centre has had an injection of American-costal flavour, with the arrival of Nantucket Kitchen & Bar. Serving breakfast, lunch and dinner, this bar and eatery has a menu to make die-hard American-food lovers drool: Think pork sliders on brioche with crumbled blue cheese, gumbo of prawn and chorizo, and quail with chipotle butter. There's also a charcoal oven roasting up steaks, bacon-wrapped meat loaf, and brick chickens.
The Imperial
Yum cha, done well, is one of the great lunch options, and The Imperial — the new a la carte and yum cha palace on Eagle Street — is a welcome addition to Brisbane's high-end yum cha scene. With a focus on modern Cantonese flavours, this decadent space has stunning views of the river and Story Bridge (like, drop-your-prawn-dumpling stunning) and is sure to be a smash with Chinese fans.
Showroom
What's new in Paddington's, you ask? New concept retail space, Showroom, offers a fresh take on the traditional shop-front concept, promising to bridge the gap between online retailers and their customers in the real world. Supporting local entrepreneurs, artisans and stylists, Showroom houses influential design brands like SWOP, The Third Row, and The Spring Shop in a minimalist, Pinterest-worthy space. Showroom will also play host to a series of workshops, hosted by master stylists and 'makers' for Brisbane's fledgling creatives and craft-a-holics.
Greaser
Brisbane has a shortage of rock'n'roll ready dive bars, so there's no doubt basement bar, Greaser, set to open in The Valley tomorrow night, will be a hit with Brisbane's cool kids. Greaser promises a bluesy vibe and an Americana bar and cocktail menu (think cheeseburgers and southern fried chicken, and 'Picklebacks', a whiskey cocktail made with pickles and pickle brine). There are also local and American craft beers on rotation. A kickin' new Brisbane bar.
Aje
Hold onto your sequined minis, ladies, because Aje boutique opened its doors on James Street this month. With a design aesthetic that's equal parts beach bohemian and bedazzled urban warrior girl, Aje is completely unique, so it's little wonder this embellished and gloriously excessive label has a serious cult following. We predict we'll be spening a bit of time with our head in the racks in this new Brisbane boutique.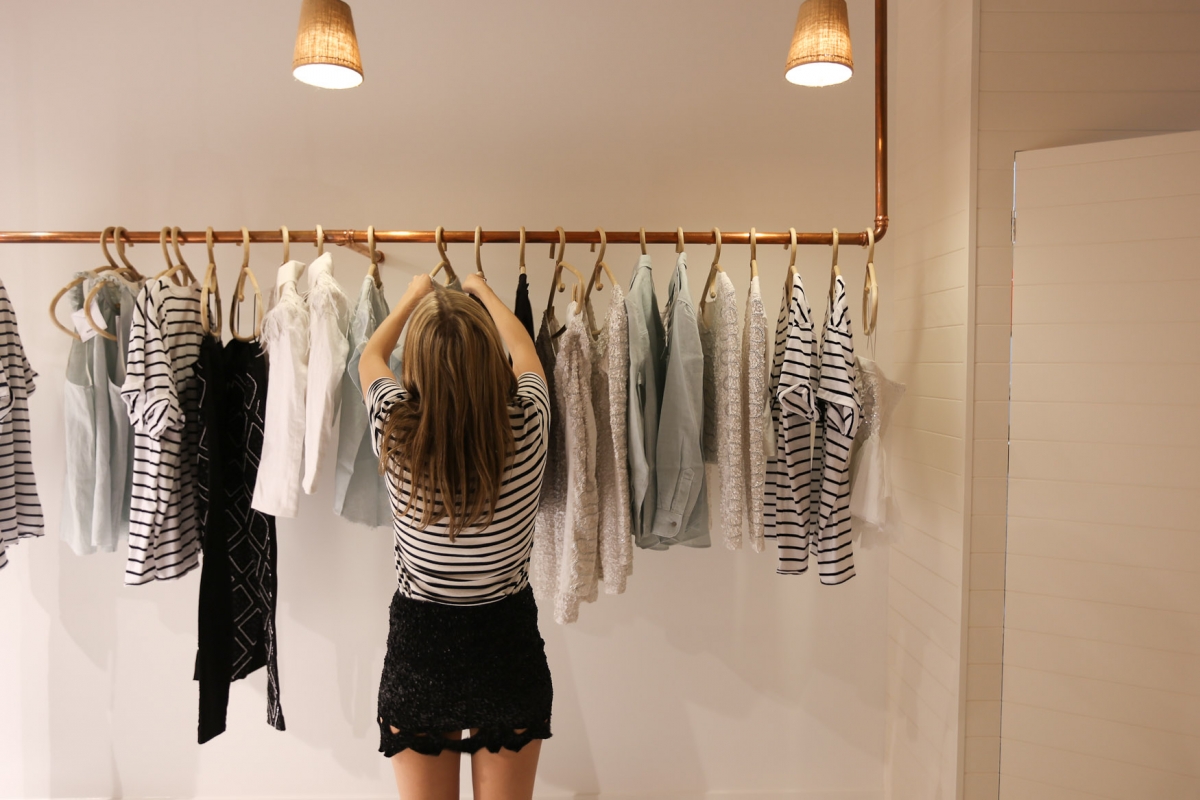 The Eatery at Four Points By Sheraton
CBD lunch locations that can deliver delicious fare within the constraints of a busy work day are few and far between, so the opening of The Eatery at Four Points by Sheraton will surely be welcomed by city slickers with open arms. The Eatery serves up a la carte fare with a farm-to-table philosophy in a casual and relaxed space, and promises a lunch-time turn around of just 45 minutes with their Market Express lunch option. Hey presto!
Image credits: Daniel Maddock, Oliver @ The Black Collective