Has your breakfast routine become exactly that, routine? Well it's time to shake up your start to the day with the ever-so-humble crumpet. Known as a distant cousin to the bagel or pancake, crumpets are in the revival of their life here in Brisbane, mostly thanks to the efforts of Wholly Crumpets.
If you're thinking you've heard this name before, chances are, you have. Wholly Crumpets started off as a wholesale supplier back in 2018, with their huge, freshly-made crumpets appearing in cafés like Sister, Florence and Morning After. These days, they supply crumpets made and cooked here in Brisbane from quality ingredients like Ben Furney flour and Maleny Dairies milk to over 80 locations around town. And now, they've opened their very own hole-in-the-wall cafe in Bulimba, dedicated entirely to showcasing their delicious crumpets.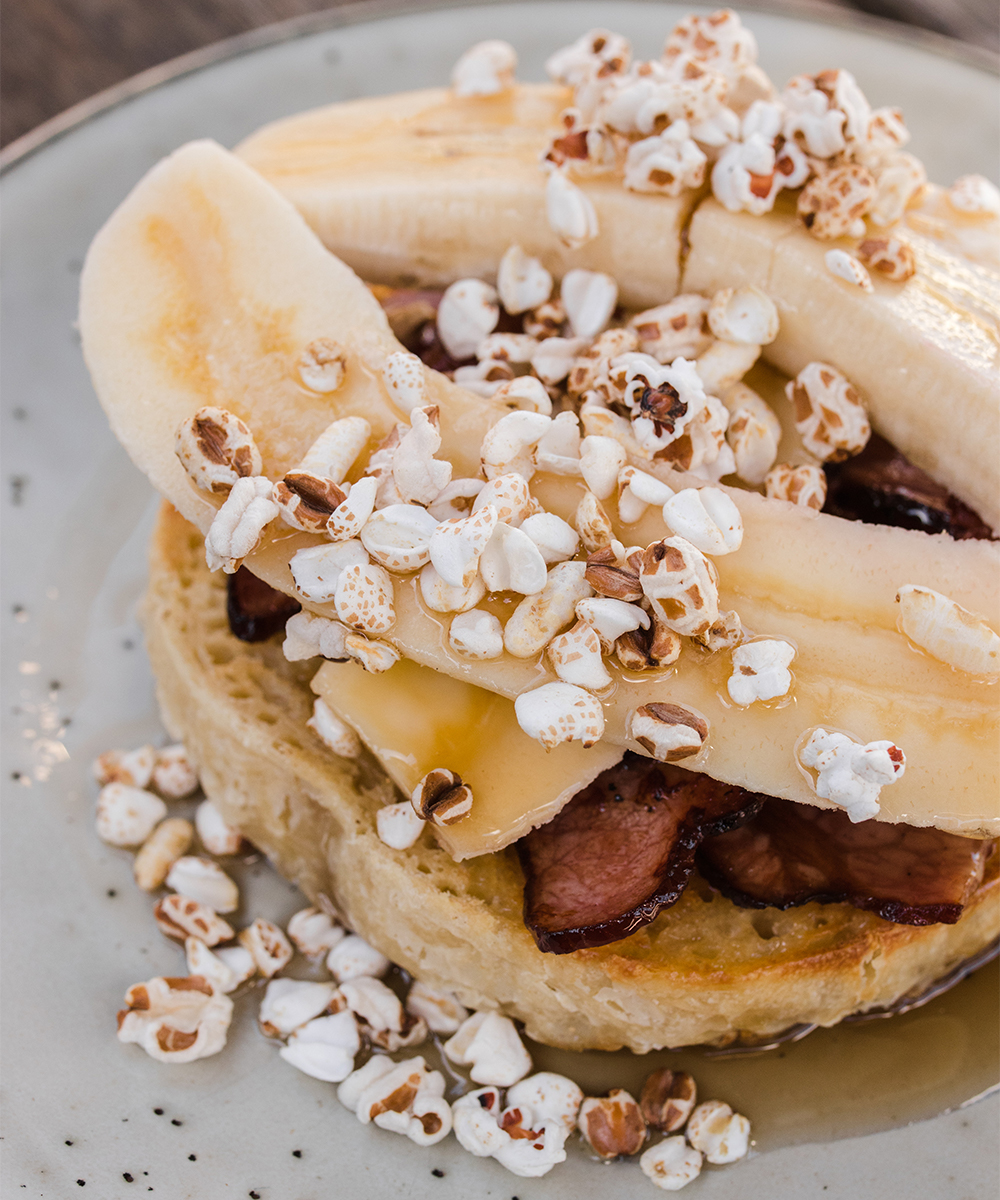 You'll find far more creative toppings than your standard honey or vegemite here, including plenty you never would have thought of at home. Sweet tooths can sate their cravings with a crumpet adorned with Nutella, toasted coconut and strawberries, while savoury lovers shouldn't ignore the option of smoked salmon, cream cheese, capers and dill. And for those who like to mix it up, dive head first into the funky and delicious crumpet combination of bacon, banana, maple syrup and puffed grains.
Currently wishing you were under the Tuscan sun? Guilty! Look no further than this little taste of Italy: tomato, ricotta, herbs and balsamic. And if you're feeling that a decadent crumpet may stretch just outside the realms of your brunch comfort zone, Wholly Crumpets recognises you. Feast on their smashed avo number sprinkled with feta, lemon and hemp seeds. You're welcome. Vegan and vegetarian options are also available upon request, and make sure you keep an eye out for the specials—their next level.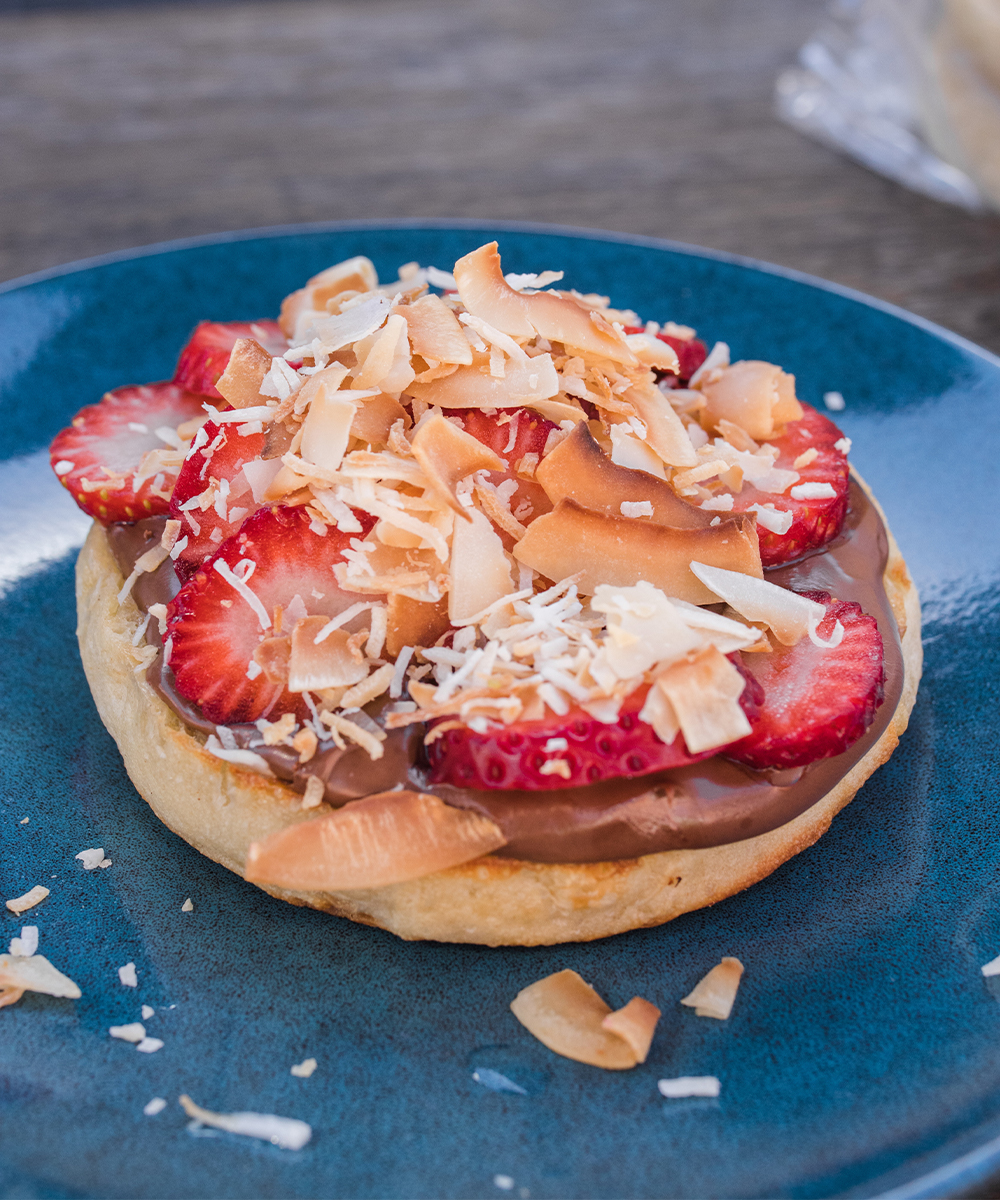 Suffering from a severe hangover and in need of more than just carby sustenance? Wholly Crumpet has the Morning Glory elixir just for you: cold brew, tonic, bitters and orange combine to immediately bring you back to life. Pair this with a plain crumpet and any spread from an extensive list to ensure maximum revitalisation.
With Tim Adams speciality coffee, you can grab-and-go at your convenience or settle under the morning sun ready to indulge—there's room for a dine-in breakfast on one one of the wooden tables scattered in front of the cafe's hatch. After brekkie, if you find you simply can't turn away from this newfound addiction, you can pick up a take home bag and an array of spreads—the honeycomb butter from Butta Nutta is life. Wholly Crumpets are open Tuesday to Sunday, and you can find everything you need to know here.
Want more breakfast spots to check out? Find 50 of Brisbane's best right here.
Image credit: NIRA Creative