Prepare to level up your silly season boozing plans, because Brisbane just scored a brand new bar that's about as close to the river as you can possibly get.
Not just river adjacent, Will & Flow sits OVER the river, taking up residence on the north bank just a little downstream of the QUT Gardens Point ferry terminal and opposite South Bank (so you can imagine how good the views are going to be). The new bar, which opens on Friday 20 November, comes to us from Treasury Brisbane, and is part of the riverfront revitalisation currently underway as a part of the Queen's Wharf project.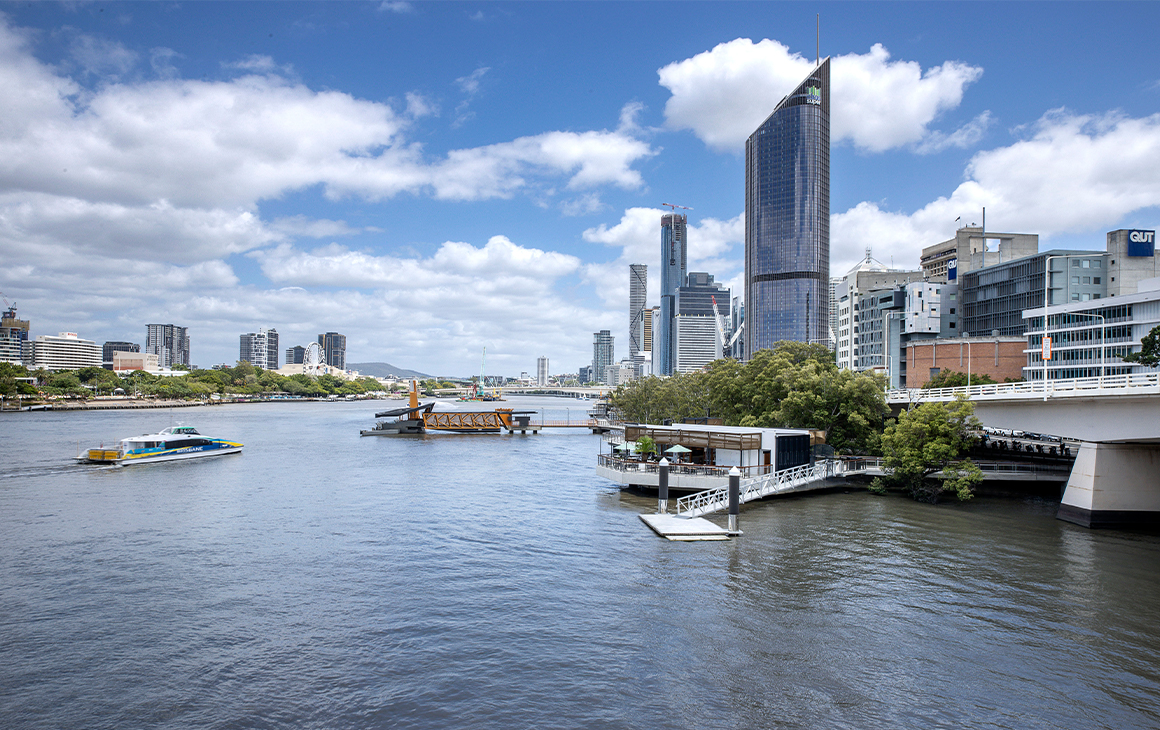 With a sleek, breezy design, the bar features both indoor and outdoor seating, so you can soak up all the river vibes no matter the weather. Just imagine it—finishing work on a Friday and heading down to the waterfront for a rose or five, nibbling on a few seafood platters nd watching the sunset change the river colour from a murky brown to a deep aqua (ok, still brown, but a photogenic brown). It'll be absolute bliss—especially over the summer.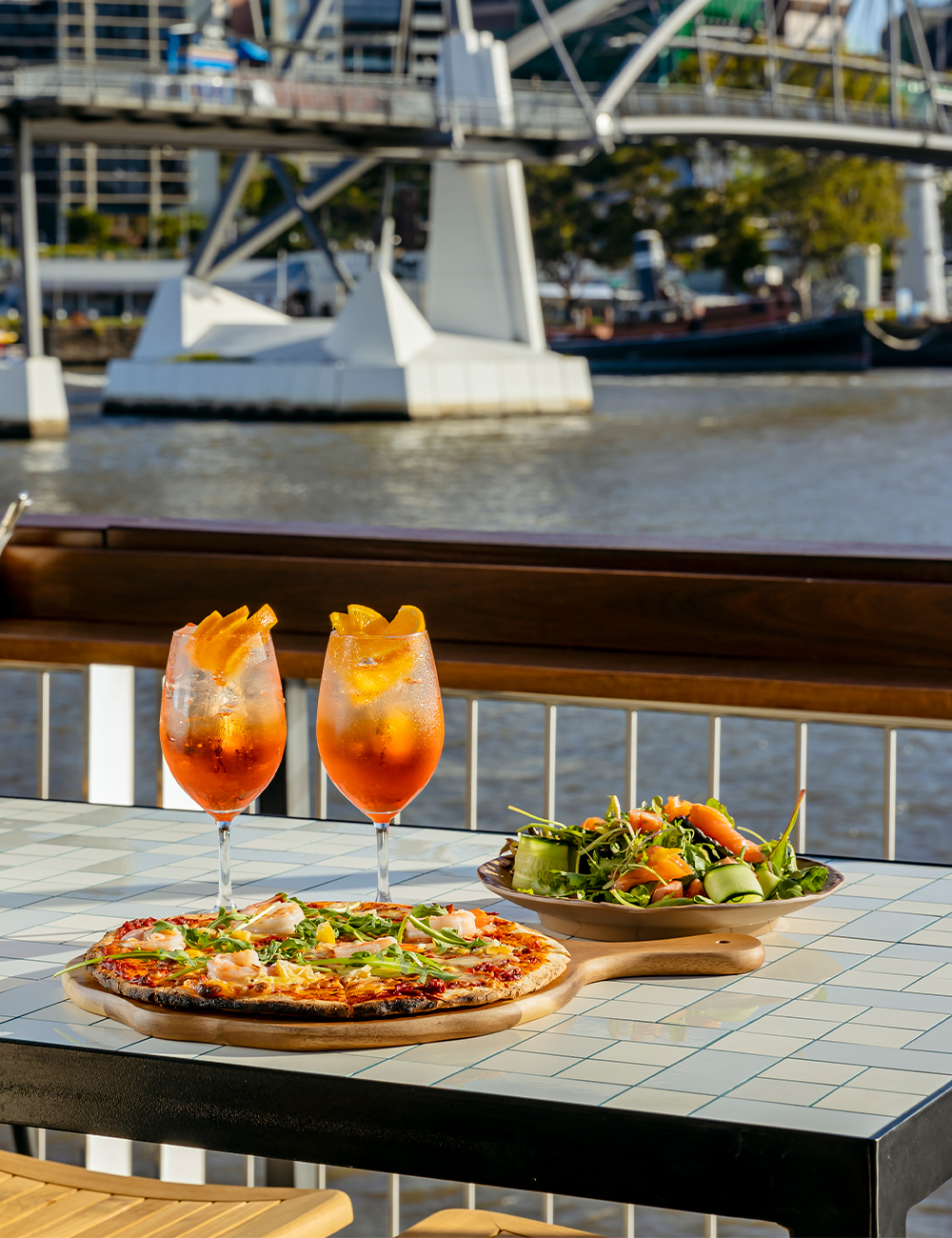 Now we know you're really just there for the view, but be sure to come hungry and thirsty, because the menu here is perfect for chilled dining, from morning to night. Open bright and early from 6.30am, you can stop in for coffee and an acai bowl or fruit plate before you head to work. Later, the menu flips over to light lunches and snacks, including epic seafood platters, scallops with bechamel sauce and crisp prosciutto or roasted King Prawns with confit garlic and fennel.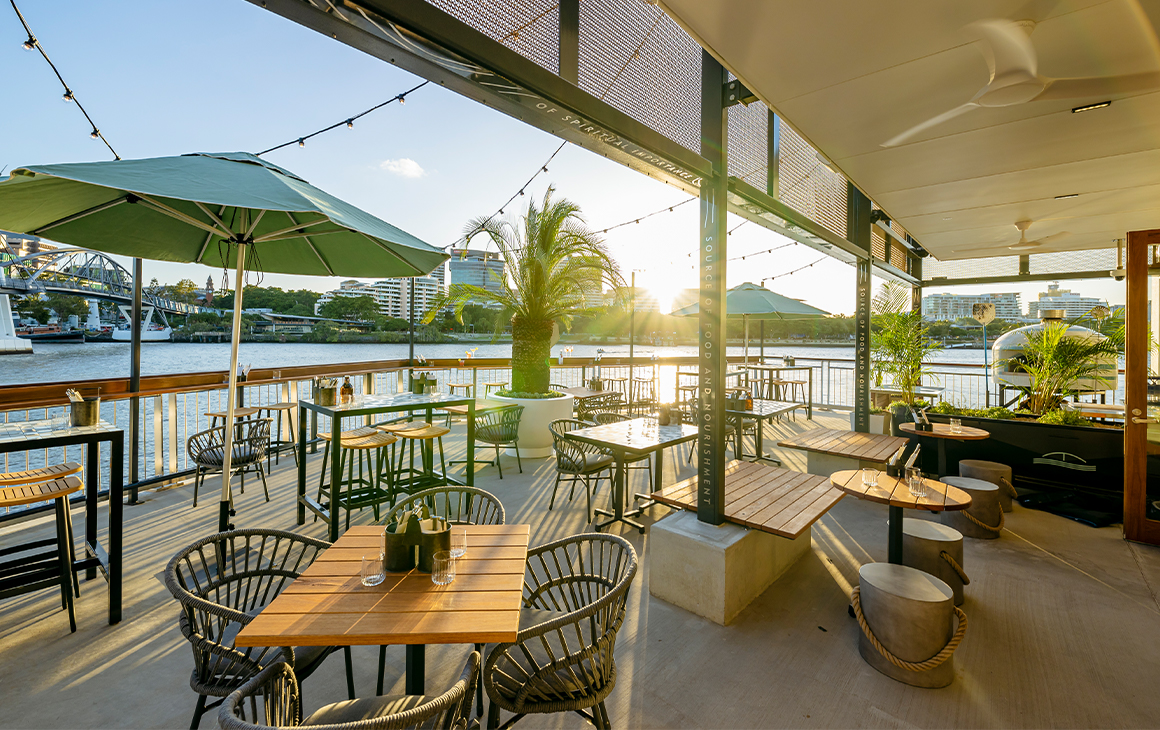 If you're after some carb-loaded goodness, you can dig into wood-fired pizzas, pulled pork with slaw or beef brisket with BBQ sauce, which both come served with a side of twice-cooked fries. All which of which will go down very well with everything on the drinks list, which includes local and international beers, top notch champagne and wines, plus a few Queensland-inspired cocktails like mango daiquiris.
Ready to nab a seat and wondering where to find the place? You'll find Will & Flow just a stroll down the riverwalk from the QUT ferry terminal, a hop skip and a jump from the CBD.
Planning more festive catch ups? Check out this prosecco fountain brunch.
Image credit: Supplied