It's almost March, which means it's almost April, which means it's almost Easter holidays, which means it's almost time for Byron Bay Bluesfest! This festival almost always sells out in advance so it's worth checking out the line-up now to decide which (if not all) of the days you want to go.
The following are my must-see picks out of the absolutely huge 5-day line up.
Dr. John & The Nite Trippers
Dr. John is a legendary rock and roller who's been around since the 50s, but has none of the squeaky clean, doo-wop characteristics from the era. He actually makes some of the swampiest, dirty funk-rock music ever created. He's won five Grammys in his storied career, with his last one coming only in 2012 for his album Locked Down. It's a great album that stands out in an illustrious career of stand out work. And The Black Keys fans will love the album as the guitarist half of the band, Dan Auerbach, produced it.

Jack Johnson
If you can't enjoy Jack Johnson's music then you need to cheer up. The best way to cheer up? Listen to Jack Johnson.
Booker T. Jones
Booker T. Jones was the front man of Booker T. & The M.G.'s. He wrote what is one of the most memorable organ riffs of all time at the ripe old age of 17, Green Onions. If you think you have no idea what the song is, click here and prepare to have a smile on your face and maybe even a little groove at your desk/bed/couch/kitchen counter.
Suzanne Vega
Go, if only for this absolute classic of a track. There's such an interesting story behind this song. Unfortunately I don't think she'll play the more famous DNA remix.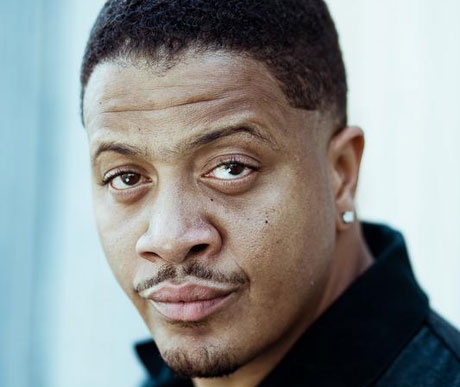 Chali 2na
As a member of massively influential hip hop group Jurassic 5, Chali 2na has gained recognition as one of the most unique and recognisable voices in hip hop. He's sure to play the best of the Jurassic 5 classics and some of his own groovy old school hip hop.
With this festival I feel a large part of the experience is to just walk around and see what you stumble across. The line-up is so huge and a lot of the musicians play twice over the long weekend so you have a chance to catch almost everything. Plus, it's a much more relaxed vibe than most festivals which makes having a wander that much more enjoyable!
What: Byron Bay Bluesfest 2014
When: Thursday 17th to Monday 21st of April
Where: Tyagarah Tea Tree Farm, 9kms North of Byron Bay, Pacific Hwy Tyagarah NSW
Tickets: $169 - $625 from Bluesfest.com.au
Adam divides his time working for Captured Tracks (an indie record label in NYC), managing a couple bands in Australia, and helping foster the Brisbane live music scene. Want more from Adam? Click here!
Image credit: Billboard, Hip Hop Wired, The Best of New Orleans