There is absolutely no need to check your finances with these activities Sydney. The following bad boys are absolutely free (yep, free). Whether your wallet is feeling lighter than usual or you've actually started to limit the number of cocktails you buy on a Saturday night (tell us, what's that like?) this article has your name written all over it.
For the budgeteers and the (unashamedly) broke, here are 10 free things to do in Sydney this October!

---
Ritual Spirit White Rabbit
White Rabbit's latest epic show displays over 20 works of Chinese and Taiwanese artists who explore faith, religion, spirituality and some pretty creepy supernatural legends. Regardless, you'll no doubt be mesmerised by the awesome craftsmanship on show.
When: Wednesday - Sunday, 10am-5pm
Where: White Rabbit Gallery, Chippendale
Tudor Comedy
We'll be honest, we're never not looking for a laugh so free comedy is right up our alley (and that means it's right up yours as well). Thursday nights at Tudor Hotel call for some actual cry-your-eyes-out-wet-your-pants-a-little skits from some of the best comedians around town. Be there.
When: Thursday nights, 7:30-10:30pm
Where: Tudor Hotel, Redfern

---
Free Burgers
And we mean free burgers. The top notch team over at Grill'd are giving away these tasty stacks to support victims of violence (that's one damn good reason if you ask us). All you have to do is sign up here, tick the box that says 'join the movement to end violence against children', raise $30, paint a fingernail and head to Grill'd on the designated dates. Then boom—free burger. You're welcome.
When: October 4-10
Where: All Grill'd locations
Barangaroo Light The Night
Light the Night is an epic way to get out with your mates for one seriously good cause. Just saying. Be part of the sea of lanterns down in Sydney's harbour foreshore to raise some coin and carry a lantern for those affected by blood cancer. Reserve your lantern here.
When: October 6
Where: Barangaroo Avenue, Barangaroo
Oztoberfest Rosehill
Lock this bad boy into your diary stat, because a day of international beer, liqueurs, cider and nosh is never, ever a bad idea (we can confirm from first-hand experience). Alongside this quality feast, you'll sit back and enjoy an insane line-up of German performances, comedy and fireworks. Get your tickets here.
When: October 7
Where: Penrith Raceway
Cost: Free entry

---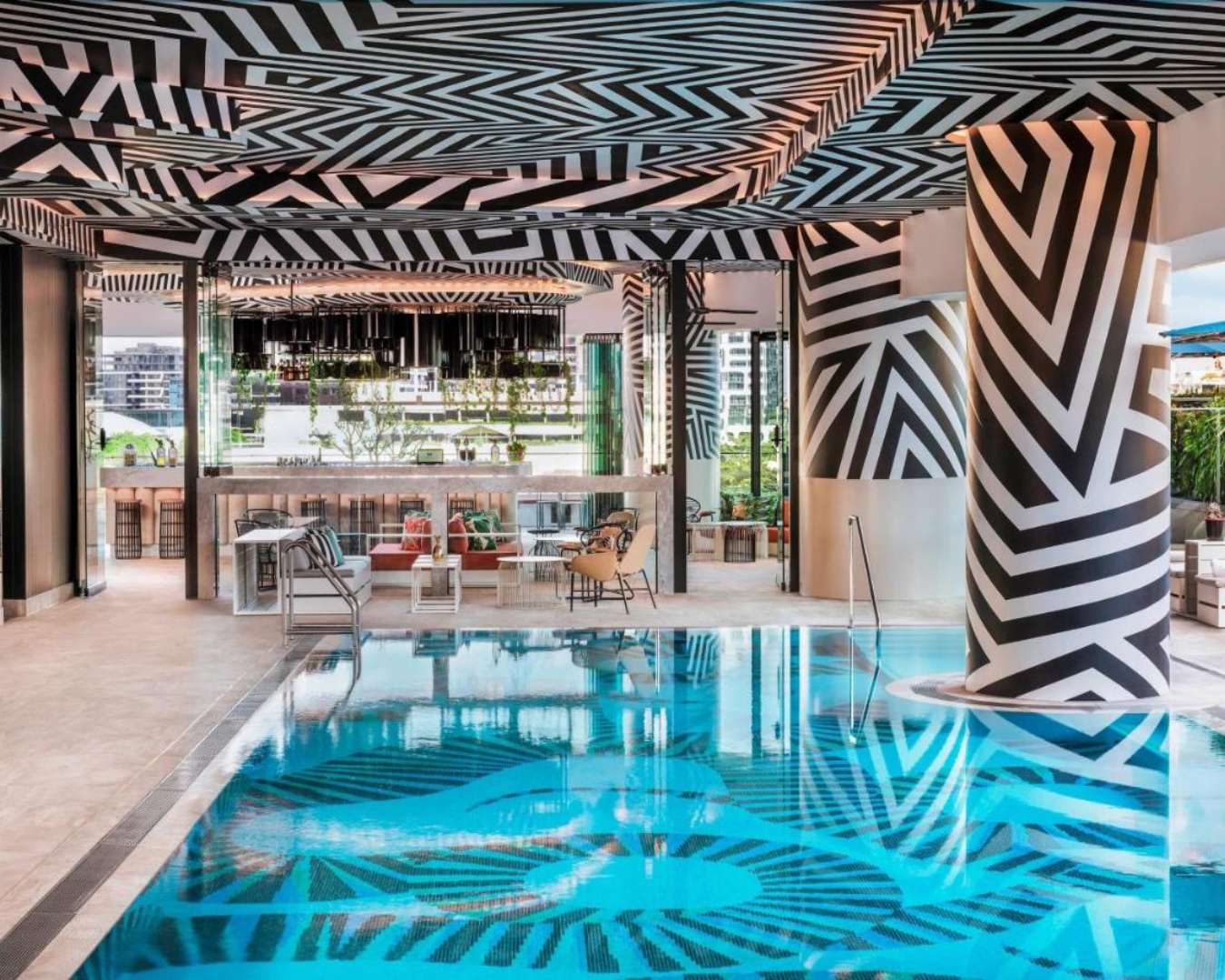 Australian Life Exhibition
Australian Life is an outdoor gallery showing 22 thought-provoking photographs that look beyond the usual images of, well, Australian life. Photos span suburbia to the outback and were created by emerging and professional photographers across the country.
When: Until October 8
Where: Hyde Park, CBD

---
Sculpture By The Sea
Your staple outdoor coastal exhibit is back (for the 21st consecutive year FYI). No surprise here—there's a glorious line-up of installations that look seriously incredible against the bright blue waters of the East's beaches. PSA: they're set to look amazing at sunrise and heading here early means you'll skip the crowds (we're clever).
When: Starts October 19
Where: Bondi to Bronte walk

---
Light the City
For one night, Mrs Macquaries Road will be closed to cars and open for the people to walk or ride past lights and a tonne of funky special effects. You'll catch a silent disco by the water, get to roller race on stage and what we're all really here for—score some nosh in the outdoor lounge.
When: October 28, 6p-11pm
Where: Art Gallery Road, enter at Mrs Macquaries Road
Tea-Brews At Yulli's
No you're not imagining things. This famous lil' vegetarian gem is serving up high tea every afternoon. For free. Yulli's Brews will take a single batch of pilsner and then infuse several kegs with several different teas. To top it all off, tea-brews will be matched with a special high tea inspired menu because there's nothing these guys haven't thought of. Register here.
When: October 20-29
Where: Yulli's, Surry Hills
Norton Street Italian Festa
It's the carb-loading street festival that every Sydney-sider should be planning their year around—aka The Norton Street Italian Festa! Cue all the rides, animals, cooking (obvs) and music. Oh, and take Monday off because a food-induced coma is inevitable.
When: October 29
Where: Norton Street, Leichhardt
Cost: Free entry
Fancy AF canoe tours are also happening.
Image credit: Australian Life Exhibition