At this stage of the year—every day is worth celebrating. This means every day calls for dessert and, good news, there's one Sydney cafe going above and beyond so you can live your best sweet-tooth life every morning.
You'll find Quick Brown Fox in a bright, breezy sandstone cottage on a quiet corner in Pyrmont. Led by brother and sister duo, Ben and Emily Calabro—the food and coffee game here is polished and really (really) tasty. To create the menu, the pair collaborated with chef consultant Tomislav Martinovic, who's worked on a few other game-changing Sydney menus (Concept Burger, Every Day Espresso, Five Points Burgers) as well as having spent time serving up Heston's molecular gastronomy at The Fat Duck in London, and running his own hatted restaurant (Tomislav).
For summer, Martinovic has worked his feasting magic yet again and this means you'll get to indulge in a few breakfast desserts just in time for the silly season. The heavy hitter? The sweet stack banoffee pie waffle is a no-brainer. It's sandwiched with mascarpone cream, fresh bananas, caramel, and chocolate ganache, topped with biscuit crumbs and, wait for it, served with golden syrup ice cream.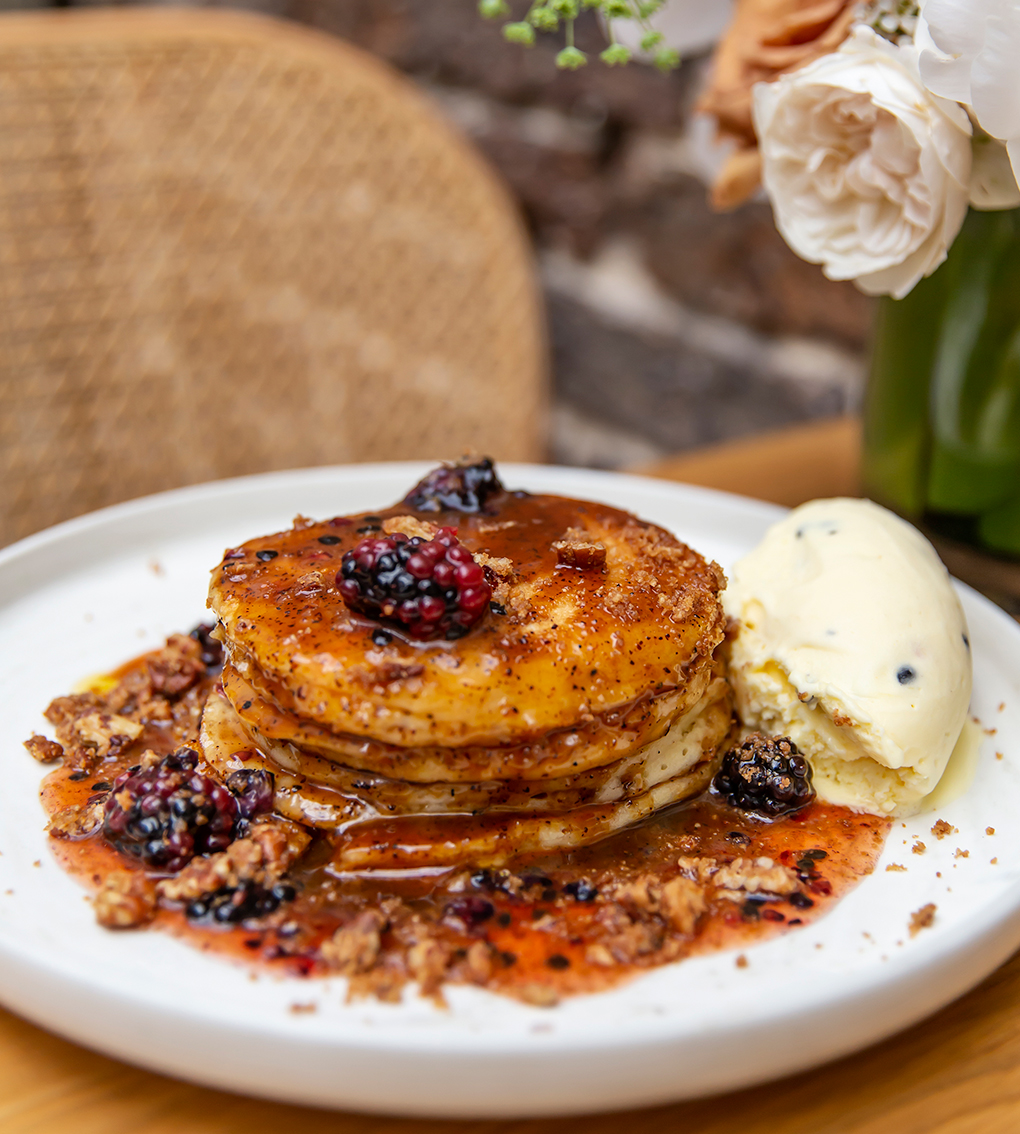 You also can't go past the buttermilk pancakes loaded with toffee, blackberries, salted pecan crumble, and passionfruit ice-cream.
If your taste leans more into the savoury kind, fear not, Martinovic has a smorgasbord of new feeds for you too. The buffalo ricotta gnudi is a must-try and consists of soft ricotta dumplings, parmesan, truffle pasta, fried Brussel sprouts, almonds, and baby gem lettuce.
For more info, head here.
Sweet tooths will also want to check out this drool-worthy knafeh Nutella croissant.
Image credit: Quick Brown Fox