We all shed a bittersweet tear last Sunday the 19th October when Kylie Kwong closed the doors of Billy Kwong on Crown Street for the last time. This sadly means no deliciously succulent Billy Kwong Australian-Chinese fare for us to drool over for the next two months which is about as depressing as being on the straw diet.

However, all is not lost! Kylie Kwong will once again be back in our lives when she opens the Billy Kwong of her dreams over on Macleay Street in Potts Point. This new venue will continue to carry the essential Billy Kwong 'DNA' that we have come to know and love over the last 14 years; the incredible flavours, bespoke wines and the great service, but it's set to be even better! Promising the same "crazy, cosy, intimate, mad atmosphere" with more "comfortable surroundings", the new location is currently under construction but assures a greater 140 seat capacity (phew), comfier chairs, an open kitchen and an 18 metre bar (now we're talkin!).

We love their new mantra, 'celebration, collaboration and community', which they've already put into action when they started planting the first lot of herbs at the new St Canice Parish rooftop garden last week, which will be brought back to supply the restaurant. It's an ingenius, community focused way to bring a bit of greenery to the area, whilst helping out the local asylum seeker population by giving them an opportunity to engage in meaningful work while they wait for their humanitarian visas to be processed. A crowd-funding initiative kick started this awesome, environmentally friendly idea with the support of chef and author Christine Manfield and celebrity gardener Costa Georgiadis.

With the new mantra already in action and an upcoming opening date looming in December, the new and improved Billy Kwong has us more excited than ever to tuck into some steamy porkbuns and perfectly done wontons with that infamous sweet chili sauce. One things for sure, we know the new Billy Kwong in Potts Point is going to be worth the wait!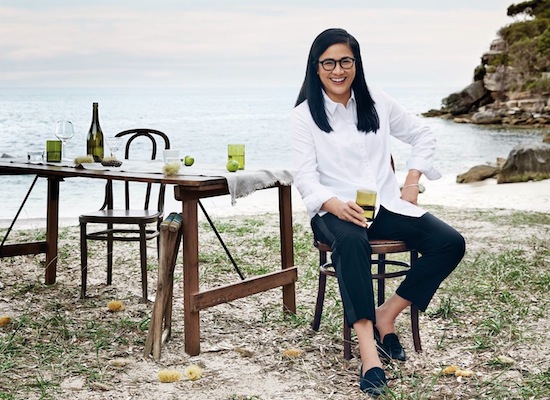 Image credit: Kylie Kwong Facebook