When an institutional café get's itself a new owner and brand new menu to match, we pay attention. And when said café and menu continues to be a huge winner, we make it our new weekend regular. If you're a Paddington local, you'll already be well acquainted with Jackies—after all, she firmly sits in the institution camp we mentioned earlier.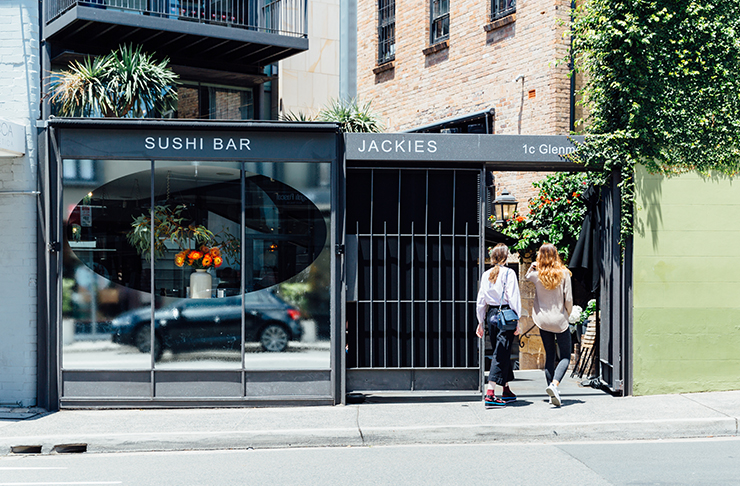 What you might not know it that this courtyard café that's nestled in behind Oxford Street has recently scored new owners, and before you lose your mind, listen up. The menu is (dare we say it?) even better than the O.G. They've held onto some of the old faithful menu items that made this place such a hit, but they've also added their own very welcomed touches.
The menu has a strong Japanese influence which means you'll be brunching on raw seasonal green vegetable bowls with a poached egg and drizzled with a miso dressing, and lunching on poké, seared salmon nigiri and sashimi platters. In case you were wondering, of course it's all delicious and of course it's all ridiculously fresh.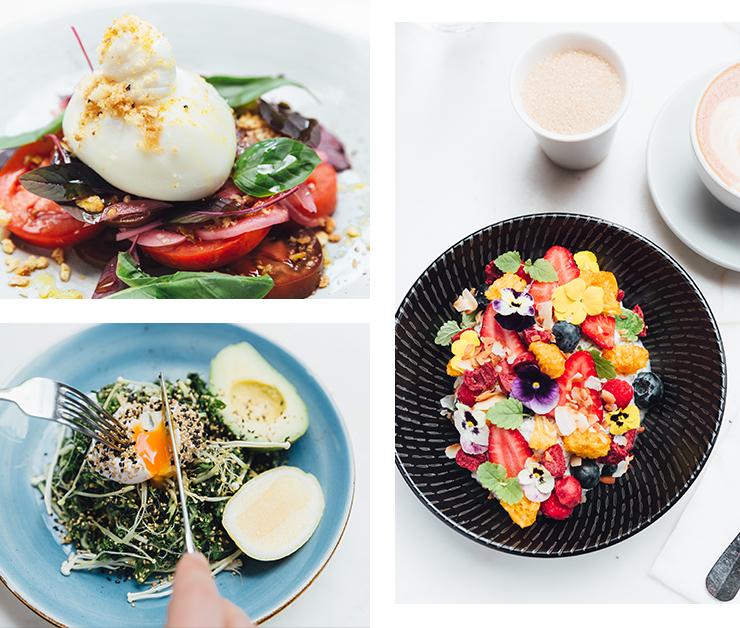 I walked into this spot on a sunny Sunday and after my lovely friend scoffed at me for admitting it was my first visit to Jackies, I settled in and enjoyed the delicious ride. We all know variety is the spice of life which is why I ordered a coffee, a chia pud and avo toast too. I'm a hungry gal, okay, so don't you dare judge me.
The coffee was strong and creamy, as all good soy flat whites should be and the chia pudding was actually their coconut chia yoghurt (as good as it sounds). The smashed avo on toast is generous, with Persian feta and zaatar piled onto Sonoma Miche toast.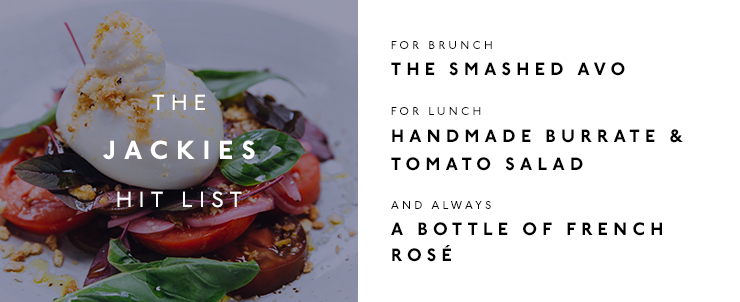 Now, if I'd headed here in the later afternoon it would have looked a bit different. Instead of all the brunch classics, my table would have revolved around a bottle of French rosé, a handmade burrata and heirloom tomato salad, and the signature "Jackies" salad (it involves salmon tataki.
For classic Paddington vibes (read: pretty, delicious and alllllll the puppies), head to Jackies and settle in for a feast. I'll be disappointed if you settle for anything less (thank me later).

Meanwhile, we tried Muay Thai and this is how it went.
Image credit: Jackie's