Not much beats a staple squish burger and you can thank the foodie juggernaut Monty Koludrovic for bringing this baby to Sydney shores.
As you (should) know, the iconic squish burger has been living seaside at Bondi Beach Public Bar for quite some time now but, like all true Sydney-goers, has taken up a sea change and moved into the heart of Surry Hills. Yep, this spongey stack is now calling The Dolphin home, more specifically The Dolphin's hidden and attic-like cocktail bar, Scout.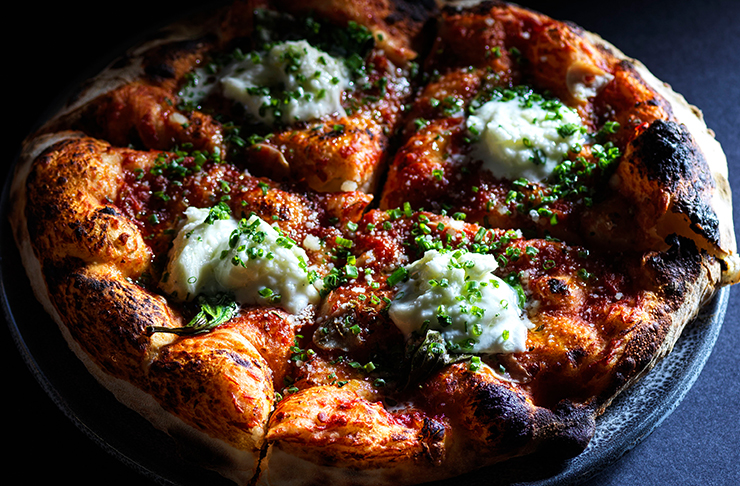 To really top things off, this squish burger has been given a next-level makeover too, which means you'll now find it loaded with truffle cheese, truffled burger sauce and orgorki pickle. And if your stomach is still rumbling, Koludrovic has also created the "Scout Pan Pizza", a play on Chicago's deep dish, covered in tomato, garlic, fresh mozzarella and prosciutto (if you should so choose).
Head here for more details.
Love truffle? Devon Cafe just dropped truffle hotcakes, sandos and sundaes.
Image credit: Supplied.