The time has come to say farewell to the beach and trade in the bikinis and boardshorts for our winter woolies. Never fear, to make this transition that much easier, we've round up the cosiest bars around Sydney.
Best Bars In Sydney For Winter
Behind inconspicuous front doors lies the world of rum and whiskey that is Button Bar. Cosy leather booths make for the perfect little hideaway, where you'll happily tuck away unaware of the cold weather. Most importantly, you can never go wrong with an espresso martini Sydney cockatil afficionados!
There's no denying the fact rum is a liquor to be enjoyed year round. A golden oldie on Bondi's drinking scene, this local haunt continues to rein in the rum lovers. Try the Hot Buttered Rum, a combination of Angostura 1919, housemade spiced butter and cloudy apple juice, it's guaranteed to warm your insides.
At number three on our 'best bars in Sydney' for the cold weather is Small Bar. A nod to the simpler things in life, Small Bar boasts a warm and friendly vibe, which is apt for winter nights out. Boutique beers and an excellent wine list perfectly complement its hearty food offerings, such as pulled-pork burgers, jerk spiced chicken and garlic prawns.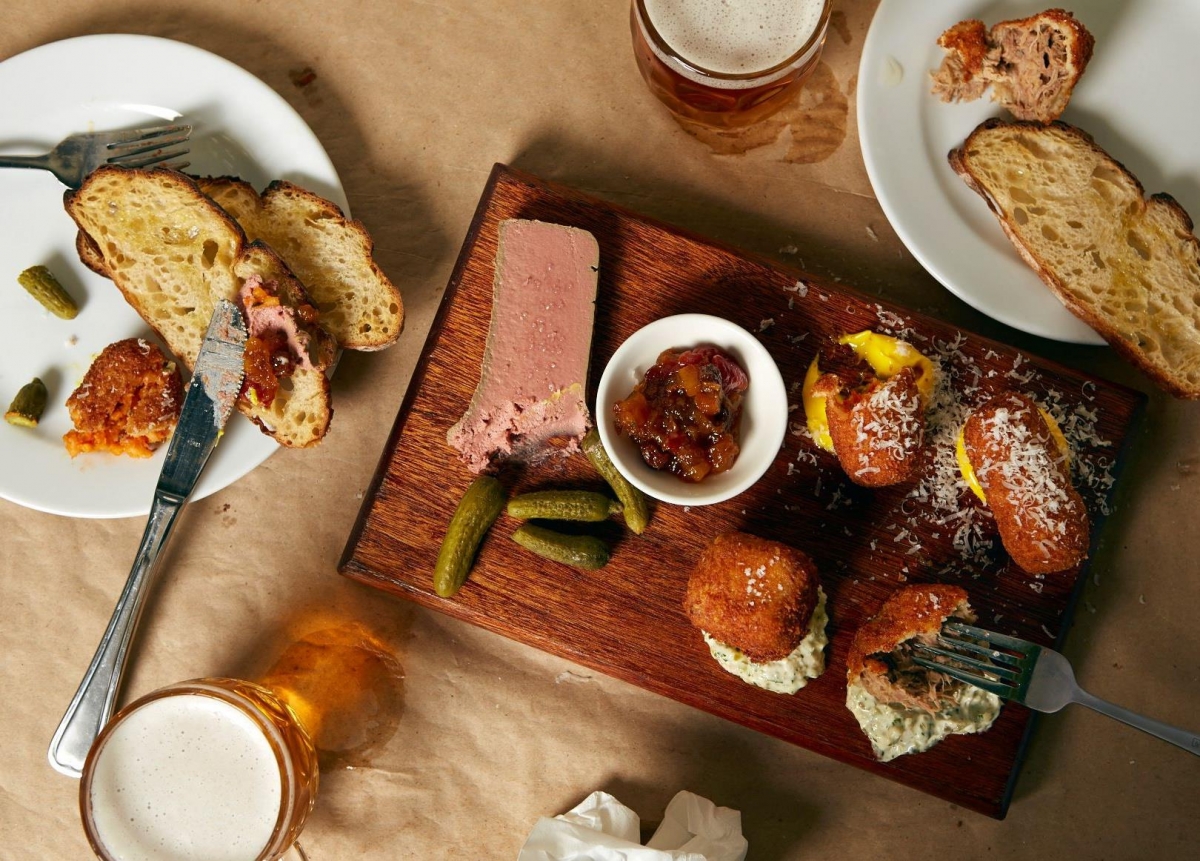 This winter, check yourself into an old English pub. This family-run Paddington institution will make you feel right at home with its plush sofas and open fireplace. With 18 local and imported beers on tap, pick your ale of choice and curl up on the couch. The Lord Dudley offers cosy pub perfection and Bruce the British bulldog for company, this is a top pick on our 'best bars in Sydney' for winter hit list.
With its candlelit tables and shelves lined with books, Hemingway's is a cosy nook to while away the winter. Tasty share plates and an extensive vino list are perfect for a dreary night out. Don't leave without ordering the mouthwatering chicken nuggets dripping with chipotle mayo—you cannot judge until you try them!
Kick back in this dimly lit bar and lose yourself in its extensive cocktail list. Order the Smoky Rob Roy, a masterful mix of Talisker and Lagavulin single malt whiskies, cigar Zacapa rum, Carpano vermouth and orange bitters—yes! A cosy and romantic winter mood is what Eau De Vie bar does best.
What better way to escape the cooler Sydney weather than to retreat to the underground? Descend the stairs into Lobo Plantation, where there's no shortage of rum and a plethora of cocktail options—no room for the winter blues in this cosy Sydney bar!
Rounding out our 'best bars in Sydney' for cold weather to-do list is Fat Rupert's. Make yourself comfortable at this Bondi bar and eatery, with a glass of red, or its famed Rupert's Margarita—a delicious combination of Espolón Tequila, Grand Marnier, orange bitters, raw organic agave syrup, and a heap of fresh limejuice.