There's nothing better than sitting down to a mouth-watering meal at one of Sydney's top restaurants and getting a little something extra for free. And we're not just talking that extra portion of hollandaise (although that always goes down a treat, too). That's right, we're talking wine. FREE wine.
Thanks to our friends at Citi—who are all about helping us get more out of life, while stressing about money less—and their incredible Citibank Dining Program, you can receive a free bottle of Australian wine at eight of the city's most delicious restaurants. All you need to do is show your Citi card, choose your tipple, and pay for the meal using the same card—no fees, no strings, and no guilt about indulging. The easiest drink you'll bag all year? We think so!
Bennelong
Sydney CBD
Just when you thought free wine was as good as it was going to get, Bennelong, one of Sydney's most iconic dining venues decided they too were taking part in the offerings. So now you can sip your five star chardonnay while taking in the five star views from the top floor of The Opera House.
Mejico
Sydney CBD & Miranda
Because there's only one thing that pairs with a fresh chicken taco better than a margarita and that is of course a vino. You may need to order a few tacos though, before you can enjoy the free bottle offered at Mejico after you spend $50. But, considering just how good these bad boys are, we don't think you're going struggle.
Bentley
Sydney CBD
If you're looking for a good way to impress your date Bentley Restaurant & Bar is the perfect venue. Order yourselves a couple of mains from the modern Australian menu, and be prepared to be delighted with five star wine offerings of pinot noir and semillon. It's almost guaranteed to get you a second look-in.
nel.
Sydney CBD
With an incredible eight course tasting menu at nel., it's an easy feat to take advantage of the free bottle of wine you'll receive by ordering more than $50 of food per table. You are going to need something to wash those dishes down with, after all…

Popolo
Rushcutters Bay
Let's face it, you wouldn't be going to Popolo with the intent to not drink wine. That would be silly indeed. And, it's almost a given that with their mouth-watering offerings of traditional Italian fare, you're going to easily spend $50. So, that's all you have to do to enjoy a choice of prosecco or rose on the house at this Darlinghurst restaurant.
The Morrison Bar & Oyster Room
Sydney CBD
For pub fare that's just a little bit fancy, The Morrison Bar & Oyster Room is our go-to. And, we're going-to even more now that we know all we have to do is order a main dish to score a free bottle of wine. Winning.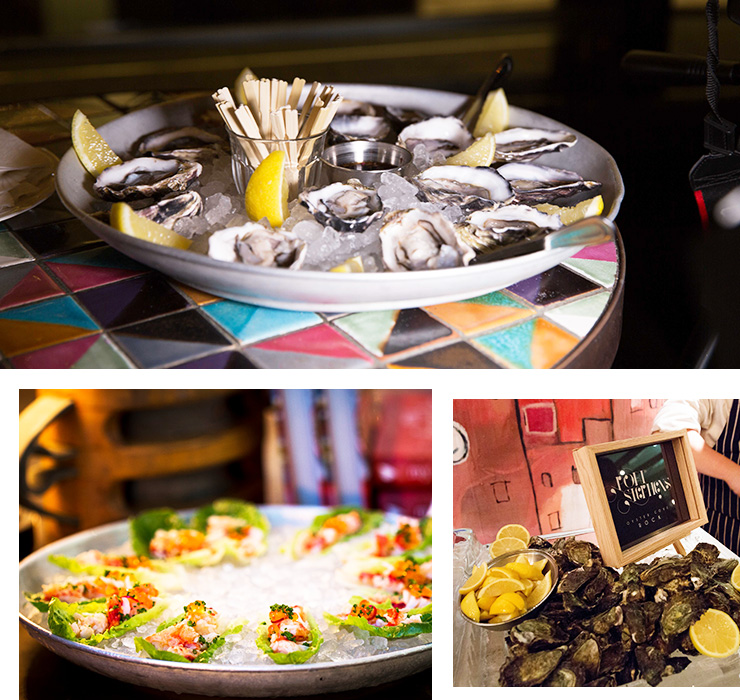 Low302
Darlinghurst
Our favourite low-lit speakeasy style restaurant and bar, Low302 is giving diners a free bottle of wine with their main meals. So, it's safe to say, we think your steak is about to taste a whole lot better.
Le Petit Flot
Sydney CBD
It would be un-French to visit Le Petit Flot and not indulge in a vino while you graze on your crackling brioche sliders. That's why they too have decided to offer Citi cardholders a free bottle to every table who orders more than $50 worth of food. So, go all out and order the chicken liver pate as well. Your table will thank you for it.
For more information about the Citibank Dining Program, check out their website.
Editors note: This article is sponsored by Citi and proudly endorsed by The Urban List. Thank you for supporting the sponsors who make The Urban List possible. Click here for more information on our editorial policy.
Image credit: nel, The Morrisson Bar & Oyster Room, and Mejico, all supplied