There's really only one thing you absolutely need to know about Fortitude Valley's newest restaurant and wine bar: they dish up the best duck ragu you'll ever eat. Period.
If it takes more than that to get you in the door, however, there's plenty more reasons to drop by and nab a table at Mosconi, one being that this is the second venue from owners and brothers Daniel and Mark Rotolone, and their first already has quite the cult following. Vine Restaurant might only be whispered about in certain New Farm circles, but word of mouth has kept the relaxed Italian restaurant on Moray Street going for over 13 years, and judging by the ragu they're plating up, we dare say Mosconi will achieve the same status.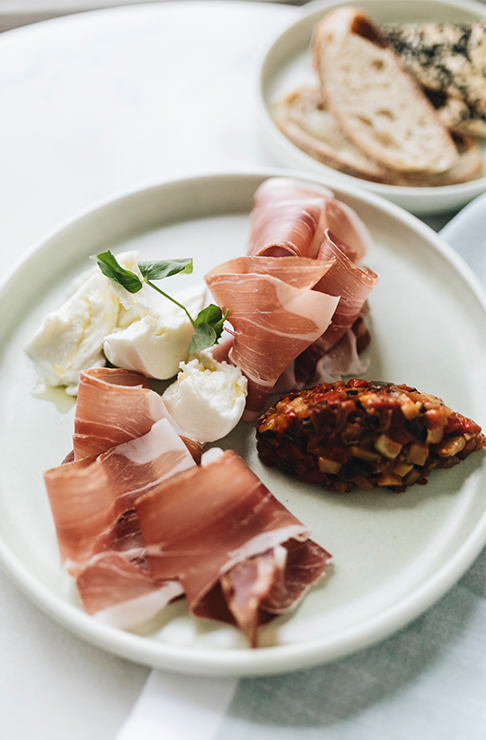 You'll find Mosconi a little more refined than its sibling, bringing sleek Euro vibes to the quiet side street just off James. Though small, the venue makes the most of its space with a mezzanine level tucked under the domed ceiling, and stools at the bar if you're just stopping in for an Aperol spritz and a plate of cured meat, mozzarella and rich caponata (and you should).
After something a bit more substantial? Upgrade to a full Italian feast, with a menu that reads like who's who of Australian produce. Knock back Moreton Bay bug ravioli, Fremantle octopus with cannellini beans and salmoriglio, and Brisbane Valley quail with beetroot carpaccio and gorgonzola, and mop up any leftover sauces with a plate of Danny's sourdough. And of course, you'll have paired it all with several glasses of wine off the very lengthy list of local and international wines.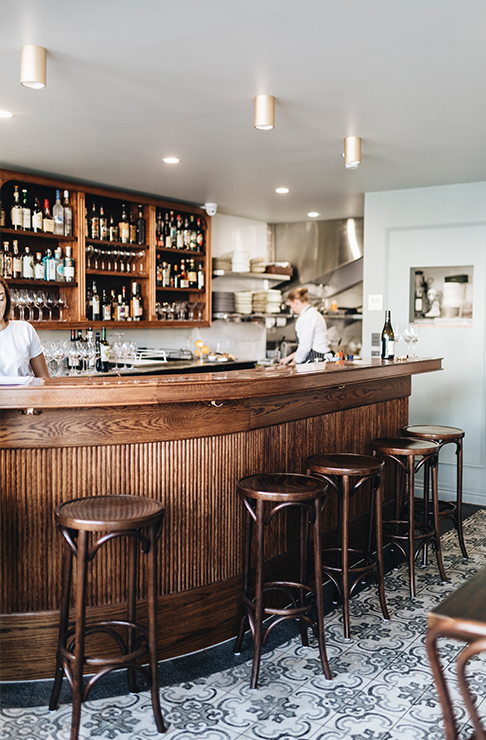 For dessert (because it's not a proper Italian meal without dessert), the fig, burnt meringue lemon curd is simple but oh so good, showing off more of the talents of Head Chef Catherine Anders, but you could also just keep working your way through the wine list.
You'll find Mosconi behind the teal door on Arthur Street, open for lunch and dinner Wednesday to Sunday—just look for the gold name over the door. Find all the details you'll need to know here.
In other news, Nodo just dropped boozy brunches.
Image credit: Grace Elizabeth Images