There's a lineup of awesome things to do in Brisbane this month, but, trust us, this is one thing you need to see.
Strange goings on, abductions, flying saucers and odd-ball characters doing weird things; Welcome to Pale Blue Dot, La Boite's latest, hilarious production.
A little bit X Files, a lot Twin Peaks, Pale Blue Dot is La Boite's adaptation of Ufology (yep, it's actually a thing) in regional Australia.
Written by 2013 La Boite Playwright-in-Residence, Kathryn Marquet, this world premiere will appeal equally to sci-fi fans and theatre buffs.
Insurance Fraud Investigator Mr Pinkerton (Hugh Parker) thinks that the UFO abduction cover his company started selling is every bit a publicity stunt… that is until he is sent to investigate a case that makes him question his very existence.
As he gets increasingly drawn in by the mysterious 16-year-old local schoolgirl Storm — potentially a victim of alien abduction — the skeptical Mr Pinkerton (a modern day Mulder type) becomes obsessed with conspiracy theories and mythology, alienating him from his wife and newborn daughter.
Full of very witty dialogue and out of this world light displays, Pale Blue Dot is running at La Boite until 9th of August.
SHOW TIMES
Tuesday and Wednesday | 6.30pm
Thurs to Saturday | 7.30pm
Selected 11am and 2pm matinees, and Monday performances.
Call 07 3007 8600 or visit the La Boite website to book tickets for one of the most can't-miss Brisbane events this season.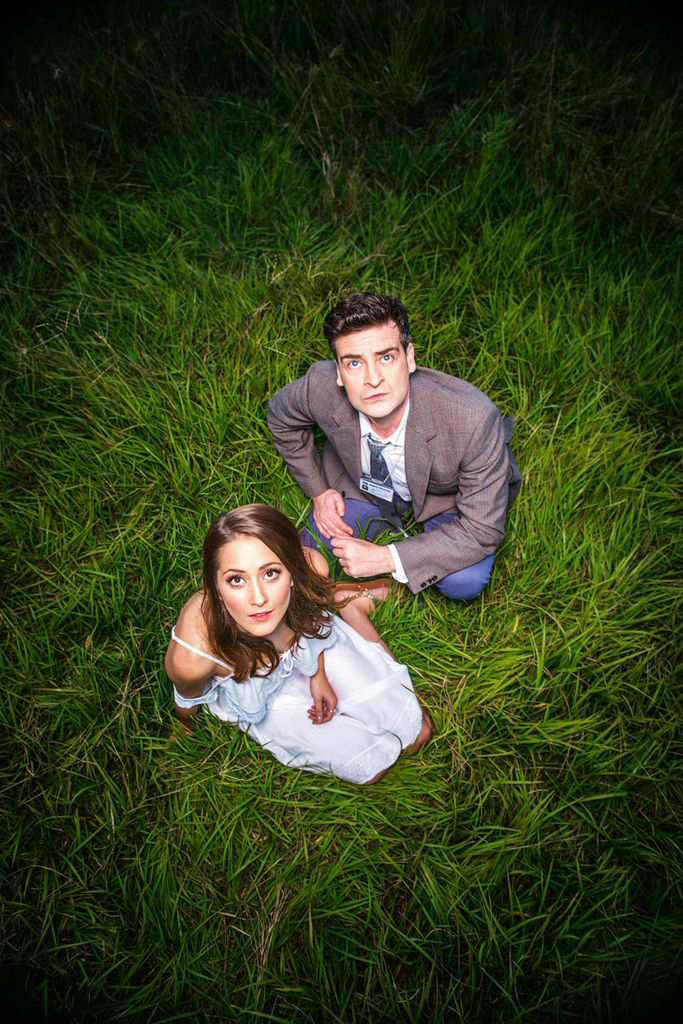 Image Credits: Dylan Evans, David Tharwood
TUL Note: Today's List Love post is proudly sponsored by La Boite Theatre and endorsed by The Urban List. Our sponsored posts will never be a secret — the List Love seal will be stamped on any sponsored material you see on the site. Thank you for supporting the sponsors who make The Urban List possible.