In Brisbane, we're blessed with all of the top shelf goodies: great weather, fantastic beaches, a thriving bar scene, and a lifestyle our interstate chums can only dream of. Sometimes (just sometimes) we want to get away from it all, and check out the spoils of our southern chaps.
If you're thinking of a long weekend away, skip the stereotypes (sorry Sydders, au revoir Adelaide!), and head to Melbourne, for all the cuisine and culture you can pack in a long weekend!
Here's our ultimate Melbourne weekend itinerary. It involves a lot of eating (really, what were you expecting from us?). Bon Voyage!
Friday
Hot foot it from the airport, there's no time for time-wasting. Your tummy is grumbling, and you've got a touch of hangry! Melbourne's dining scene is infamous, and you'll kick yourself if you don't immerse yourself in all the Friday feasting vibes you can handle!
8:30pm | First up, haul your arse to Chin Chin in Melbourne's CBD. An oldie but a goodie, it's still some of the best modern Thai you'll taste this side of the equator!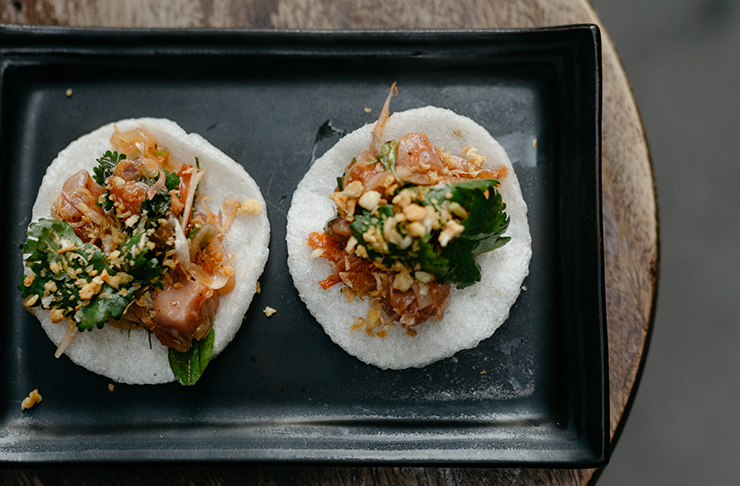 11pm | All that face stuffing surely means you're in need of a drink (#parched). Palmz, perched atop The Carlton Hotel is an oasis amongst all those skyscrapers; sip on tiki cocktails alongside palm trees, make friends with their infamous plastic flamingos, and check out that view! I think we're in love…
Saturday
8:00am | Wakey wakey! Get down to the South Melbourne markets for brekky and a browse, where you'll find a plethora of local artisans showcasing their wares. Head over to hole-in-the-wall café, Clement Coffee for a damn fine flat white, then tuck in to the freshest Mexican, courtesy of Paco Y Lola. Not a nacho in sight!
9:30am | Put on some comfortable shoes and walk to the National Gallery of Victoria (peak sightseeing vibes with Federation Square to your left and Flinders Street Station to your right. Oh and, you know, just the Yarra…). With some of the most prolific artists showcasing their work on the regs here, you're bound to catch something a bit special.
12:30pm | Before crossing back into town, make a pit stop at Ponyfish Island Bar, literally in the middle of the Yarra River under the pedestrian bridge. Grab a couple of frosties from the bar, and relax under the foundations of the city as you watch the watery world go by.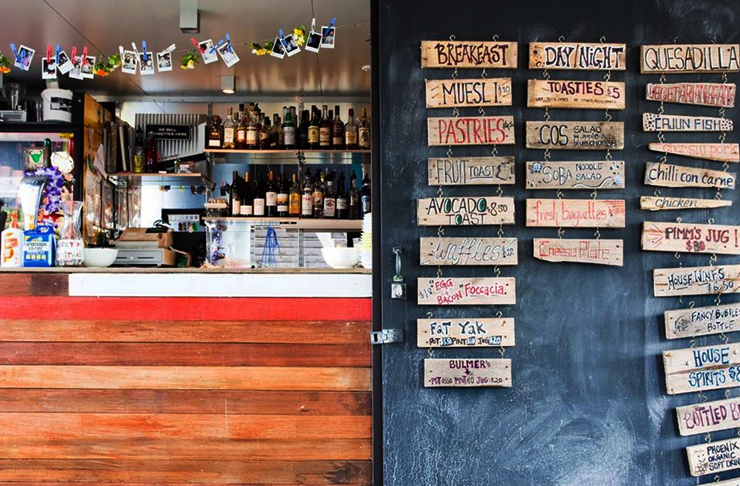 1:30pm | No trip to Melbourne is complete without splashing your cash on some new threads. From the Emporium, to the plethora of laneways, this city knows how to open your wallet. Choose form the big names in the Emporium, local independents among the laneways.
7:30pm | A big day of walking surely calls for a carb-fuelled dinner, and nowhere does that better than award-winning pizzeria and mozzarella bar, DOC. Head north to Carlton and face-plant into their perfectly cruft—that's crunchy-soft, guys—pizzas.
10:00pm | The night is young, and when in Rome, sleeping can wait. Head up Lygon Street (away form the touristy end), and drop in to Carlton Yacht Club. With it's red-lit bar and patches of astro turf street-side, they make a mean cocktail. Their Mojito skills are sinful…
Sunday
8:30am | Another day, another dish to devour. Top Paddock in Richmond has queues out the door (this is Melbourne folks), but the wait is definitely worth it! With the prettiest dishes we ever have seen, tucking into their blueberry and ricotta hotcakes was almost criminal… But somehow we think you'll get over it. Delish!
Post-breakfast, jump on a tram into town—yes, for an out-of-towner, Melbourne's tram network is thrilling—where you should absolutely take a stroll through the famous laneways. Grab a coffee—because no one drinks tea down here— and a bagel (they have almost a dozen varieties!) at Manchester Press.

12:30pm | Get lunch at Flower Drum, a total icon on the Melbourne restaurant scene. Specialising in Cantonese and Szechuan cuisine, these guys have been serving hungry hoards of Melburnians for decades. Do not leave before devouring their Peking Duck; it's some of the best in town.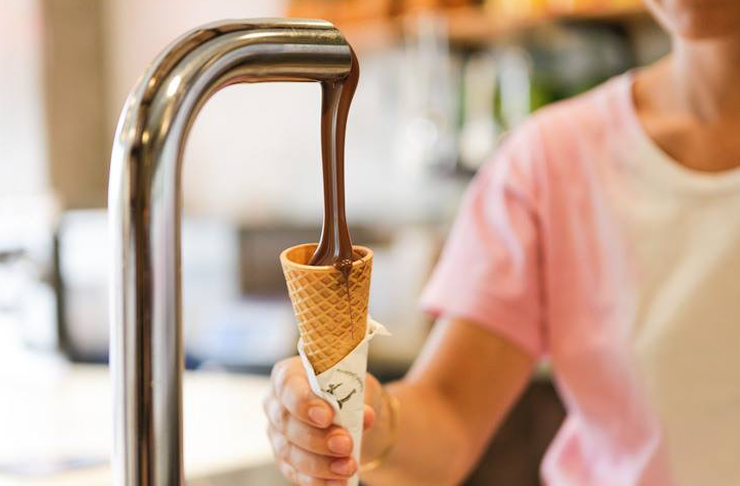 3:00pm | Before heading back to the airport, sedate those sweet cravings with a scoop (or two) of ice cream at acclaimed gelataria, Pidapipo. Trust us, you may be full after a weekend-long food binge, but you'll kick yourself if you don't try their Fior de Latte and in-house made Nutella sauce.
Now, just to be rolled on to that flight…
Image credits: The Urban List, Trek Earth, Pidapino , Visit Melbourne