Iso fatigue hitting you this week? If you've maxed out your oven, cooked more banana bread than you can physically consume and your dreams of becoming the next Paul Hollywood, Kate Reid or Katherine Sabbath aren't really working out—we bring a little slice of good news for you.
Bondi's Bennett St Dairy, home of the enormous, unbeatable pizza cookie, is slinging rolls of their famous choc chip cookie dough for you to bake at home. Bondi locals may be across this cult cookie hack already—in fact, the cookie dough concept has been so successful, it's meant that, in spite of COVID-19's dire straits, Bennett St Dairy has been able to keep 70% of their staff.
And east side dough fiends aside, the rest of Sydney will be happy to know city-wide home-delivery within two business days is also now available for Bennett St Dairy's dough.
For just $12 you can order a roll of cookie dough, ready to be sliced, placed on a baking tray, baked for just 10 - 15 minutes and voila: a perfect chewy choc chip cookie, minus all that mess.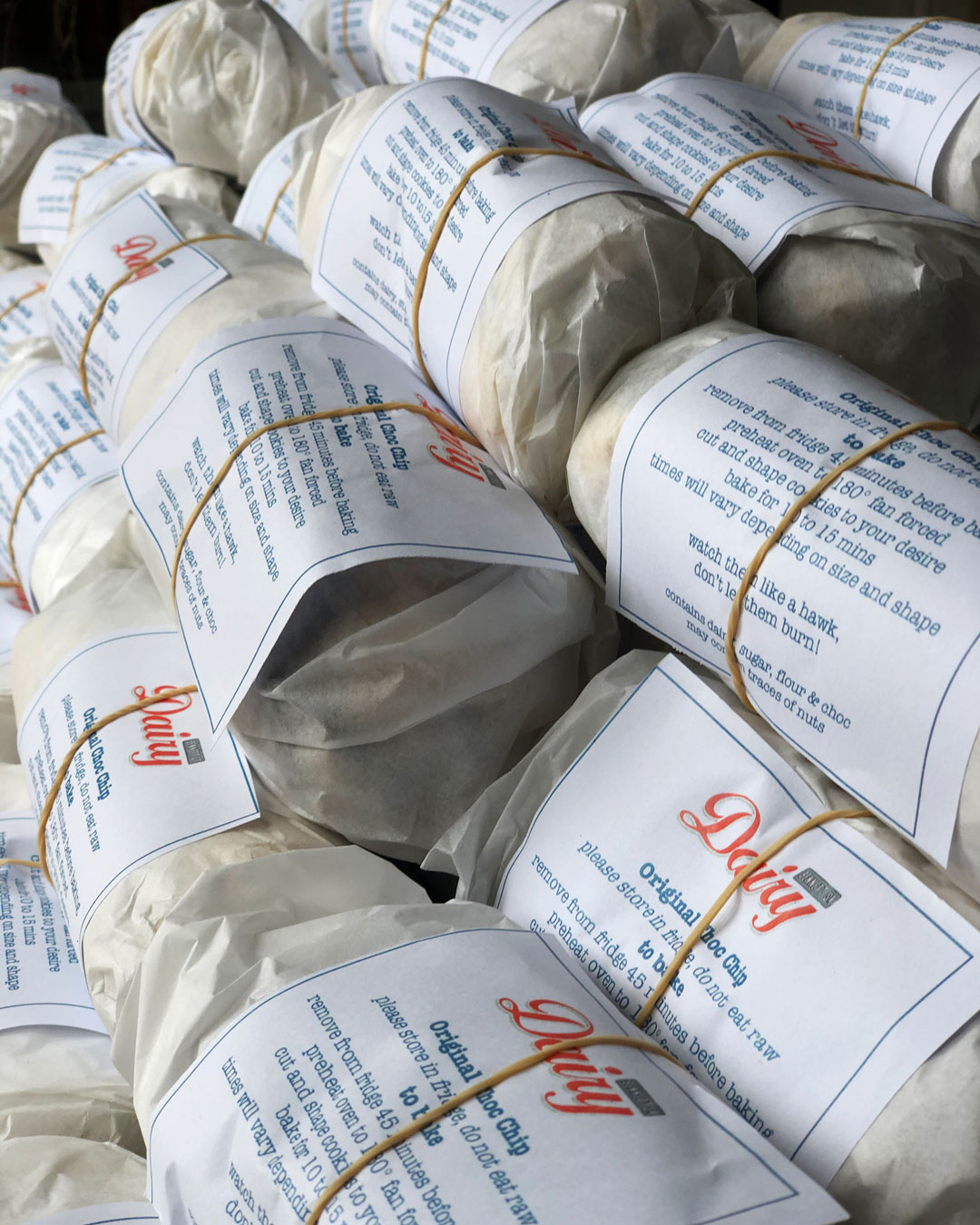 Don't want to make yours straight away? No worries. The dough will store in the fridge for up to two weeks or in the freezer for three months.
The 500g roll will make about 6-8 big cookies, but we reckon you should have a crack at making the famous behemoth pizza cookie, because—well, why the hell not. Word on the street is a new flavour will drop in a matter of days, so keep an eye on Bennett St Dairy's Insta.
For more info and to order your dough, head over here. And to receive a special Urban List reader discount on your cookie dough, use the code "urbanlist" at the checkout.
Had way too many cookies? Cycle it off on one of Sydney's best bike rides.
Image credit: Bennett St Dairy