If, like us, you spend most of your paycheck on coffee, online shopping and cocktails, money can be a bit tight, well, most of the time. Luckily, this September in Sydney promises plenty of free things for you to do in your free time (geddit?).
From free festivals to free food experiences and everything in between, this September will deliver the goods—here are the best free things to do in Sydney this September.

---
World Food Markets
A trip to Manly is definitely what you need, especially since it's warming up (hellloooo spring) and the World Food Market is on each Friday night. Here, they're dishing up foods from around the globe and the feeds are so damn good that you'll be go back every single FriYAY—it's inevitable and we all know it.
When: Every Friday, from 5pm
Where: Gilbert Park, Manly
Afterlife: Solo Art Exhibition By Ian Kingsford Smith
Artist Ian Kingsford Smith's solo show is running right throughout September and is, as the title suggests, about all things associated with the afterlife. Drawing on ancient Egyptian and medieval themes, the show is totally worth checking out and it wraps up on the 17th of September so get in quick. Details here.
When: 5 – 17 September
Where: 51 William Street, Darlinghurst
Pink Scissor Program
The lovely folk at TONI&GUY have set up a program that is doing good things for women in need. They're providing complimentary consultations and haircuts to clients going through hair loss due to cancer treatment. Their specialised hairdressers help clients feel comfortable and look their best during hair loss transition—these really are the nicest kinds of humans. If you or anyone you know is going through the hair loss process, be sure to check out the Pink Scissor Program. More info can be found here.
When: Continuous
Where: TONI&GUY Salons

---
Cider Fest @ The Tudor
Finallyyy a festival for all things cider is happening and ICYMI, you're invited. If the only cider you know is whatever's on sale this week then your mind is about to blown. This festival will showcase a number of brews from Aus and beyond, think Young Henrys, Willie Smiths and The Hills Cider Company for starters. Tokens can be purchased if you fancy a taste or two and there is plenty of delish food ($10 pork roast rolls and hot dogs are a go) to enjoy all afternoon.
When: Saturday 2 September, from 2pm
Where: The Tudor, Redfern
Carriageworks Spring Night Markets
Carriageworks is known for their boss-ass markets, and their Spring Night Market is looking pretty damn good to us. There'll be 50+ stall holders from Sydney and regional NSW, so come and get stocked up on the very best food and wine. Or just keep it classy and snack on all the samples (we won't tell).
When: Sunday 3 September, 5pm-10pm
Where: Carriageworks, Redfern
Taste Of Coogee Food And Wine Festival
What do you get when you combine 60 food and wine stalls, food trucks, wine and beer tasting, live entertainment and artisan markets? A two day festival dedicated to all things food and wine (our two favourite things if we're honest). Spend the weekend at Coogee indulging and relaxing and we'll meet you there!
When: 2 – 3 September, from 10am
Where: Coogee Oval, Coogee
Fringe Ignite
Calling all musos and food lovers, this free event is a must-do this month. The opening celebration for the Sydney Fringe Festival is taking over Kensington St with restaurants, bars, live music, performances and shopfronts all getting in on the action. What's even cooler is that crazy talented musician Ngaiire has curated the entire event and will even be performing—yasss! Find more info here.
When: 2 September, 4pm-8pm
Where: Kensington St, Chippendale

---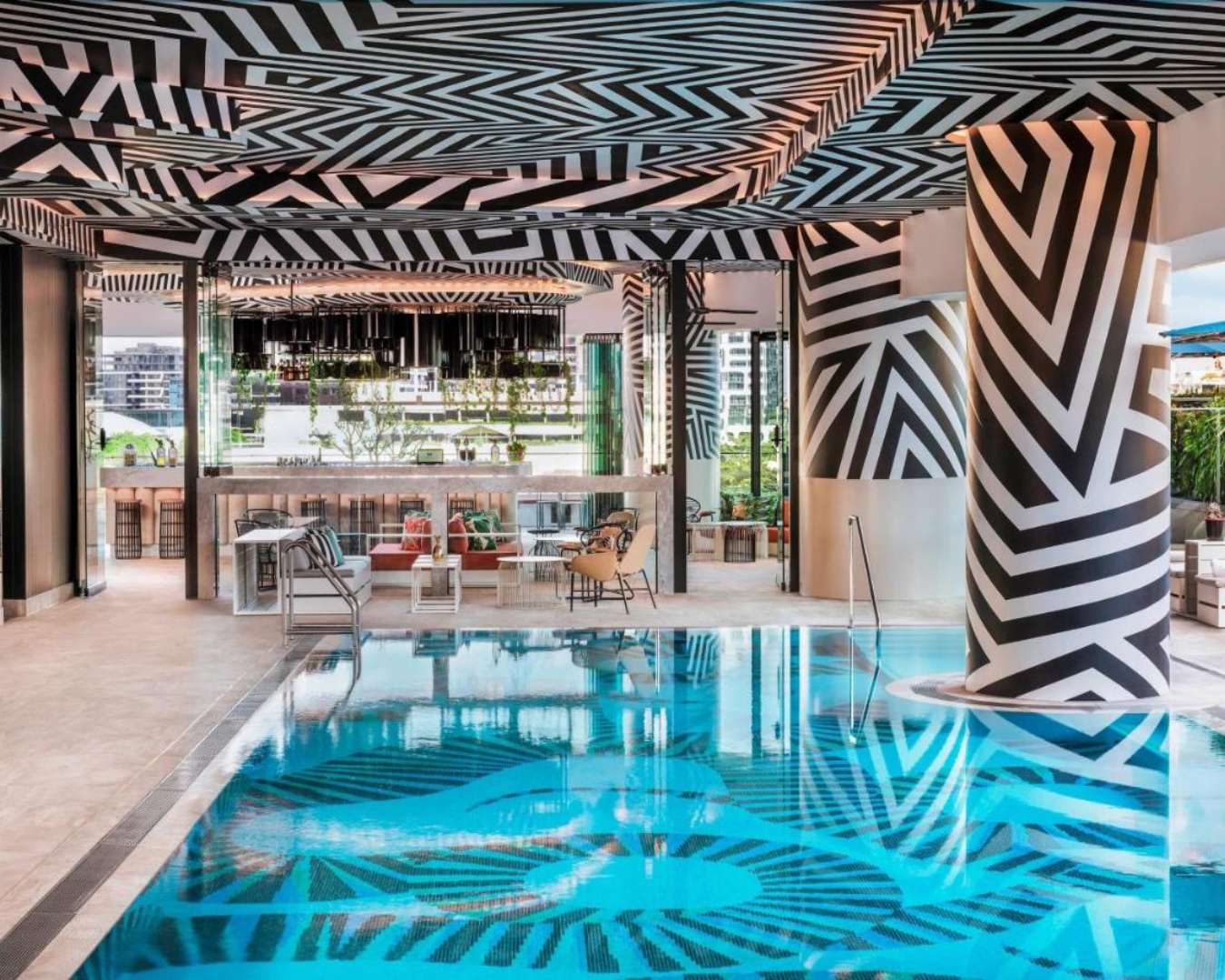 Parklands Food Festival
All of Western Sydney's best local food vendors are coming together in the one place this moth, which is good news for our bellies. Aside from the 50 food stalls (yes, 50) there are a huge range of multicultural cooking demonstrations and gardening workshops up for grabs which has us keen as beans (geddit?). Find out more info here.
When: 9 September, 4pm – 8pm
Where: The Horslet Drive Corner Cowpasture Road, Abbotsbury
Festival Of The Winds
Returning to Bondi once again this year, Festival of the Winds is Australia's biggest and best kite flying festival where the sky will be lit with kites, big and small. Not only will this be a peak Insta op, but also a cute activity for the fam/partner/friends.
When: 10 September
Where: Bondi Beach

---
Diversity Of Perception
Part of The Big Anxiety, a festival dedicated to science, arts and people, comes a free seminar all about new ways to think about diversity (and specifically neurodiversity) through art. The event is perfect for artists, makers, curators and cultural educators but is open to all! Find out more info here.
When: 22 September, 1pm – 5pm
Where: UNSW, Paddington
Dog-Friendly Art Exhibition
Puppy-lovers of Sydney unite—there's an exhibition exploring the relationship between humans and dogs and it's wrapping up this week! Get in quick, because this is where you'll find a tonne of dog memes, a tap-dancing duet of dog and owner, dog portraits and sculptures (only everything we've ever wanted in life).
When: Until 22 September , 10am – 5pm
Where: Casula Powerhouse Arts Centre

---
The Long Table
For an evening of conversation and thought starters (of the big issues variety) check out The Long Table as part of UNSW's The Big Anxiety festival. The idea behind this one is to create a democratic public discussion on a table set for 12, where anyone is free to take a seat and discuss local, personal or global anxieties. This is one instance where bringing up the big issues at the dinner table is encouraged. More info here.
When: 26 - 28 September
Where: UNSW, Paddington
Movie Mondays @ Soda Factory
Every Monday night throughout September (and every month) these guys are screening your favourite classics (pretty sure that's the cure to anyone's Monday-itis). Order up the ultimate movie feed, something along the lines of their southern crispy chicken and BBQ pork ribs, and then sit back and watch faves like The Lion King, Space Jam and The Adventures of Priscilla: Queen of the Desert.
When: Every Monday night, 8pm
Where: Soda Factory, Surry Hills
Dirty Thunder Music Trivia
Get amongst the Dirty Thunder music trivia for a night of beer and burgers and of course—schooling everyone you know on all things sing-song!
When: Every Tuesday night, 7.30pm
Where: The Royal Albert Hall
There's also a Disney pub crawl going down, see.
Image credit: via The Urban List Brisbane