This week, you'll want to draw your attention to Lindfield's brunch mecca Goodfield's Eatery. This leafy beauty is famous for churning out one hell of a roasted lobster tail bagel, topped with eggs and housemade crustacean hollandaise—so, yeah, things are pretty next level here.
Right now, it's all about truffles with the Goodfields crew whipping up a brand new menu dedicated to the good stuff. And honestly—this menu is wild.
Take, for example, the brilliantly decadent "Cheesy Lobster & Chips", a combo of butter-fried lobster chunks and thickly cut chips drenched with truffle cheese sauce.
There's also a mega fried chicken hotcake (pictured below). It's basically a herbed hotcake stack topped with buttermilk fried chicken, truffle whipped butter, truffle-infused maple syrup and (because the limit does not exist) more fresh truffle.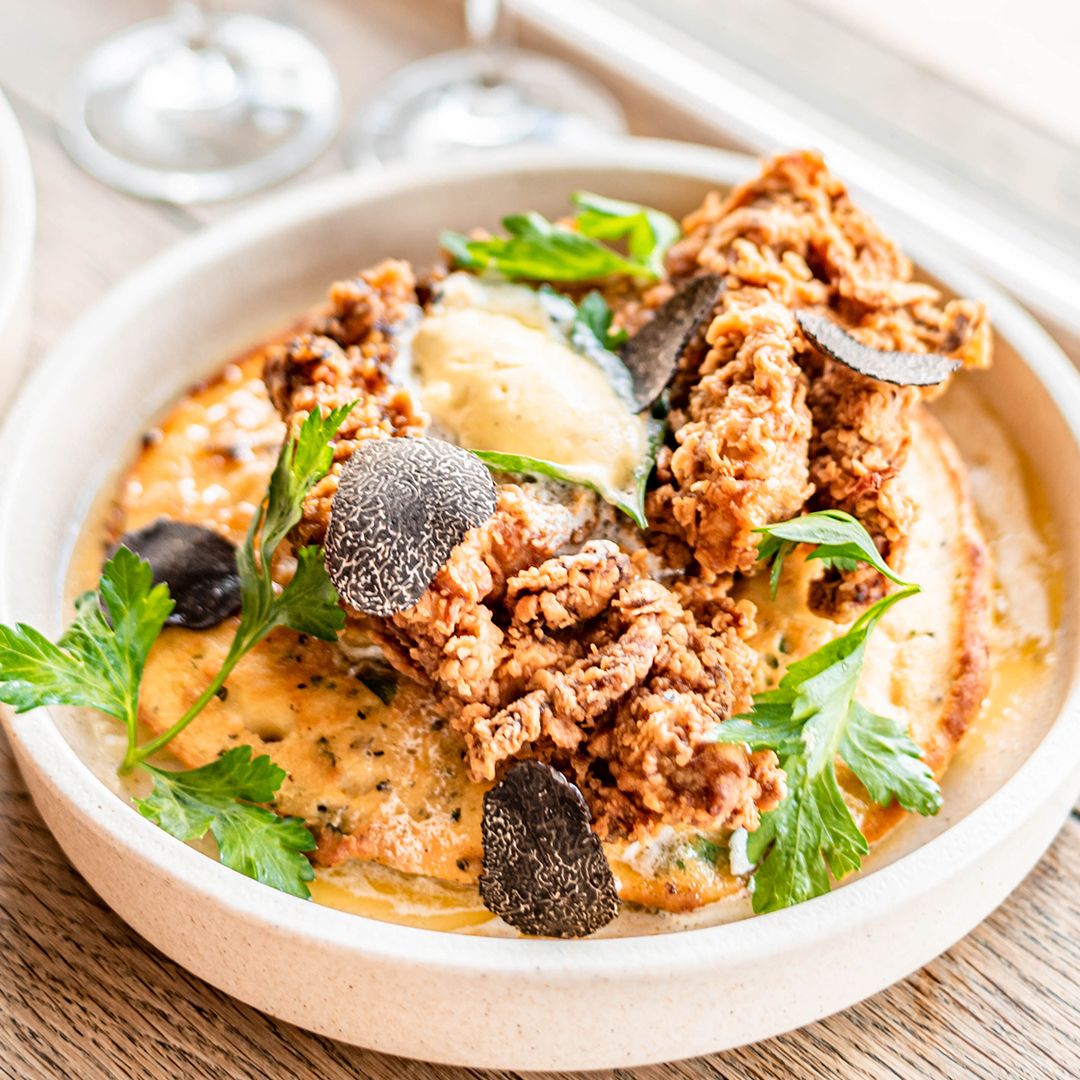 But if we had to give an MVP award out, it would absolutely go to the not-so-humble toastie meets croissant, otherwise known as the "croastie".
This bad boy is a slick breakfast mashup made with a buttery housemade croissant loaf that's filled with ham and truffle cheese sauce. It's cut into toastie triangles and plated up with a fried egg and, of course, a generous dusting of fresh Australian truffle. Drool.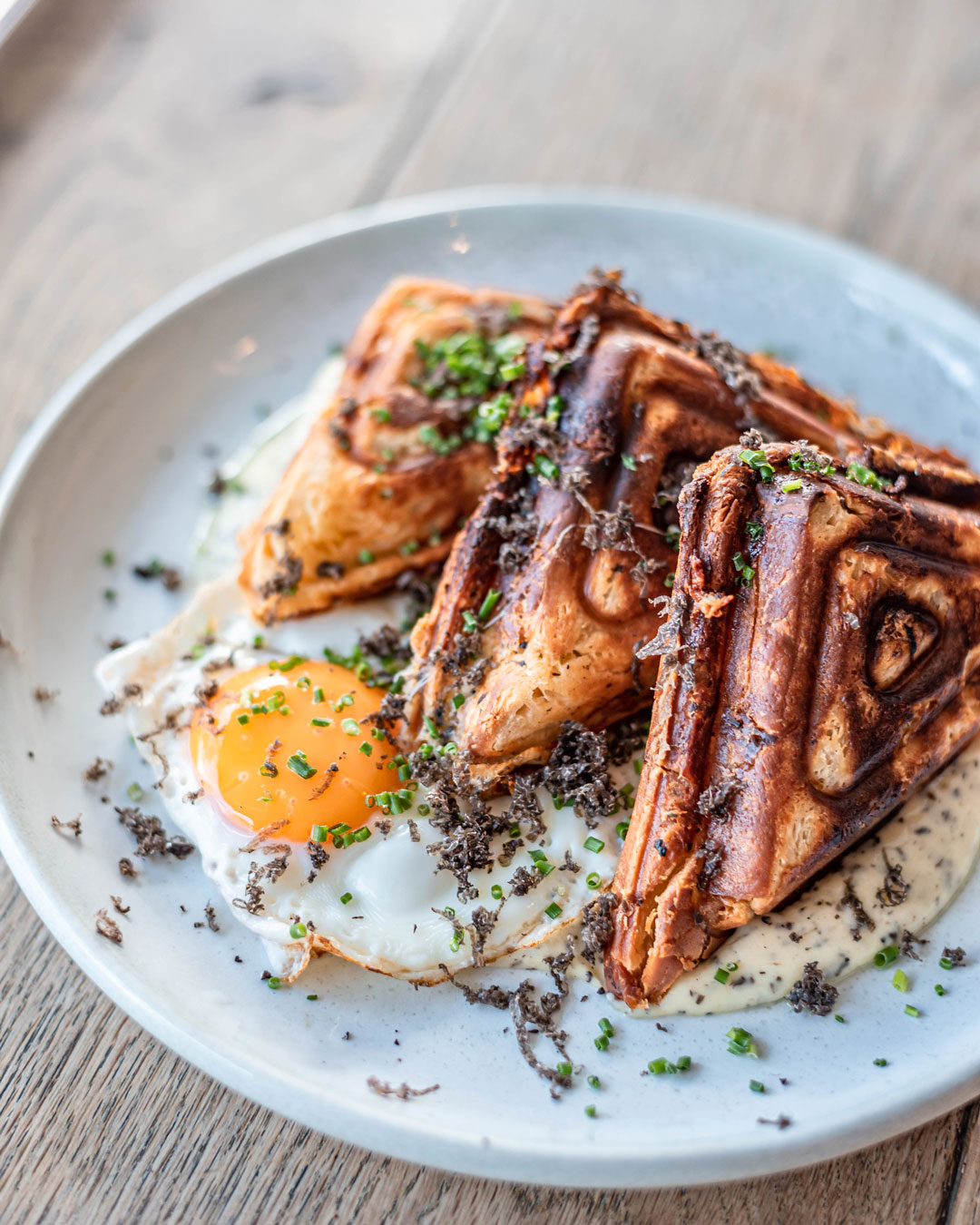 On the COVID-19 side of things, you can also rest assured that the team here is taking all the precautions to make sure your visit is as safe as possible. Seating will only be available to those dining during peak times, you'll be asked to sanitise before taking your seat, seating will have a maximum limit of an hour per tablem and you're also encouraged to download the COVIDsafe app before visiting.
For more info, head over here.
For more wintery feels, you'll want to suss out Sydney's best ramen.
Image credit: Goodfield's Eatery