Nestled amongst the hustle and bustle of North Sydney's business district, surrounded by fast food chains and run-of-the-mill takeaway joints, The Northside Bunker is a breath of fresh air and is our pick for one of Sydney's best new cafés and wine bars.

Stepping through the front door it's evident these guys are trying something new. And it's clear what they're doing is working because it's already a hit with North Sydney's business folk – the place is pumping! Familiar green coffee cups from The Grounds line the front shelf and we're immediately reassured there's good coffee here. Thank goodness!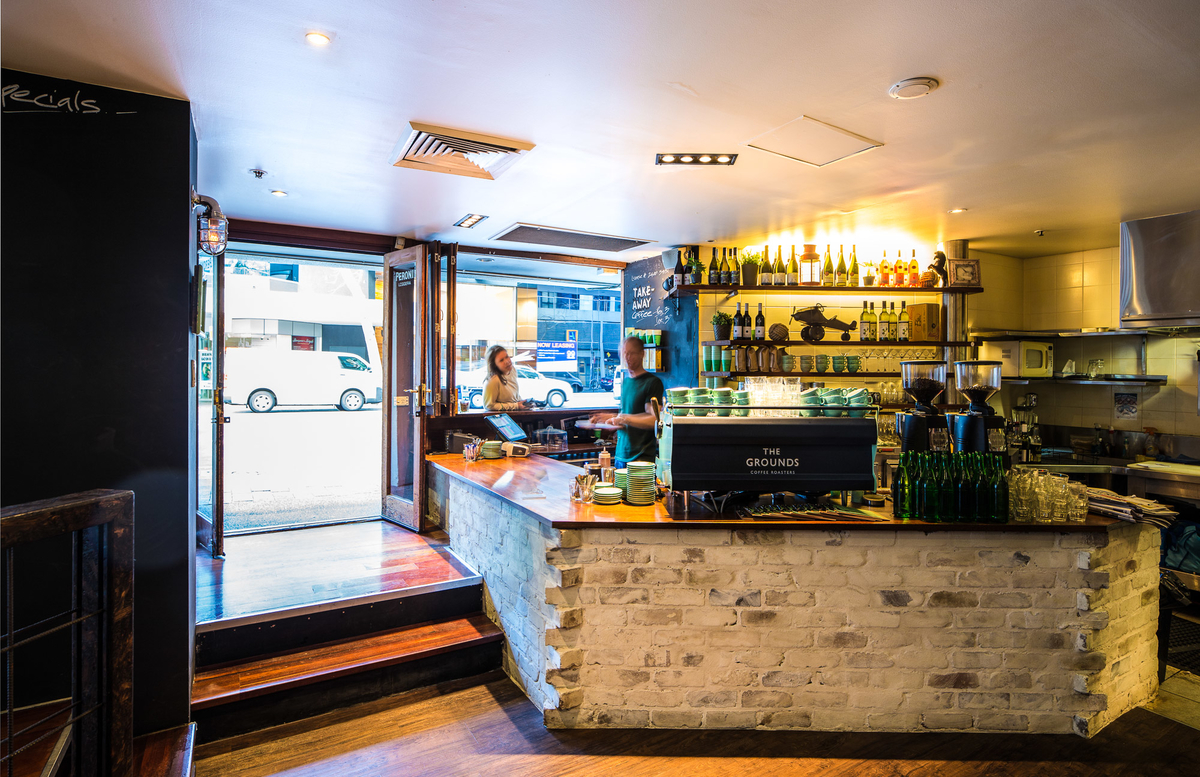 The short and sweet breakfast menu features all the usual suspects such as avocado toast, eggs benedict and toasted muesli, but it's the lunch offering that really have us excited. For those wanting something light and healthy we suggest the salads, which are fresh and wholesome with choices like beetroot and haloumi or roast pumpkin and feta. For something a little more substantial, mains include salmon fillet with green beans, chicken breast and ratatouille, or pork chop with baked apple — delicious!

If you're really wanting something to dig your teeth into, the Cajun chicken, chickpea falafel or grilled beef burgers are all served with beer-battered fries and are guaranteed to keep you full even past those mid-afternoon snack cravings. Wash it all down with a pick from the blackboard wine list - our eyes on the Argentinian Pinto pinot noir. For those heading back up to work (sigh), there's also loose-leaf tea, organic carbonates, shakes and smoothies to keep your energy levels up. On Friday nights, dinner is served till late and includes tasty morsels like olives, dips, charcuterie and cheese boards.

The Northside Bunker is on our list as one of the best new cafés and wine bars in Sydney. So bunker down for a long lunch… We'll see you there!