Just when you think you have to book flights to Japan, Sydney works its magic and yet another event pops up to transport us to the land of cherry blossoms, green tea and sashimi. How good!
After the roaring success that was their sensory gin experience, The House Of Suntory is giving you yet another chance to taste the delicious, Japanese crafted Roku Gin. Popping up right next door to Surry Hills' Japanese whisky haven Tokyo Bird, the Roku Gin Pop-Up Bar is slinging specially designed gin cocktails—as well as their traditional G&Ts served with ginger—this September.
Cocktail creations (all made with Roku Gin) include the hotly anticipated Sencha Green Tea with honey, peach aperitif, gyokuro tea and galaxy hops, the Roku Martini made with Noilly Prat vermouth and ginger, and the Sakura Cherry Blossom with dry sake, cherry blossom syrup, rose water and salted sakura.
Tickets to the pop-up are $25 and include a sensory experience centred around the six botanicals in Roku Gin, a signature Roku G&T and two canapes. Once your appetite is sufficiently whet you are free to buy whichever cocktail tickles your taste buds.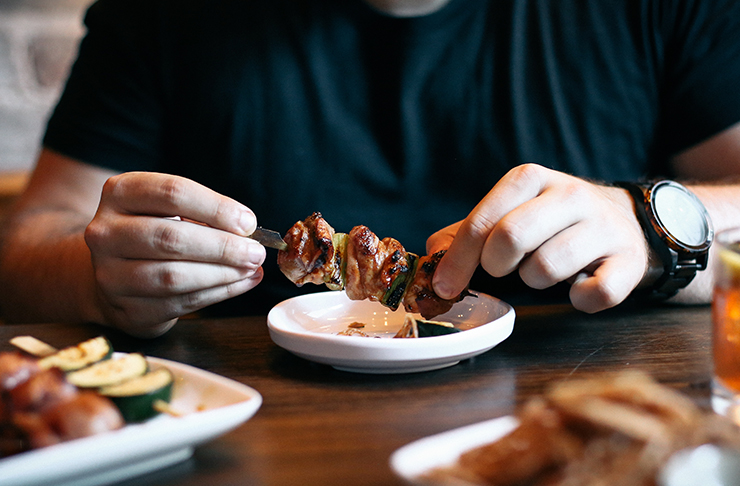 The Details
Where: Tokyo Bird, entrance via Belmore Lane, 226 to 228 Commonwealth Street, Surry Hills
When: Tuesdays, Wednesdays and Thursdays from 6 to 20 September
Tickets are available here.
Image credit: Caitlin Hicks and Lisa Brooke
Editor's Note: This article was produced in partnership with Roku Gin. To find out more about who we work with (and why!), read our editorial policy here.