An Aussie childhood isn't complete without trying to impress friends with a few wobbly skateboarding tricks. Whether or not you stuck with it or you retired to the sidelines, there's something undeniably exhilarating and theatrical about skateboarding, no matter what your age.
If you're an avid shredder or simply an admirer, SKATE by Big hART is a ground-breaking new skateboarding event that has arrived at the Cutaway, Barangaroo. Combining the artistry of skateboarding and the universal language of rhythm, SKATE is a breathtaking, sensory fusion of music, art, technology and theatre—and it's unlike anything you've seen before.
Taking over the Cutaway from now until the end of July 2019, SKATE is divided into two parts, Transitions and Open Skate, and you can either participate or simply observe the theatrical magic. The best bit? Both Transitions and Open Skate are absolutely free, so we recommend grabbing a drink or two at Barangaroo post-show.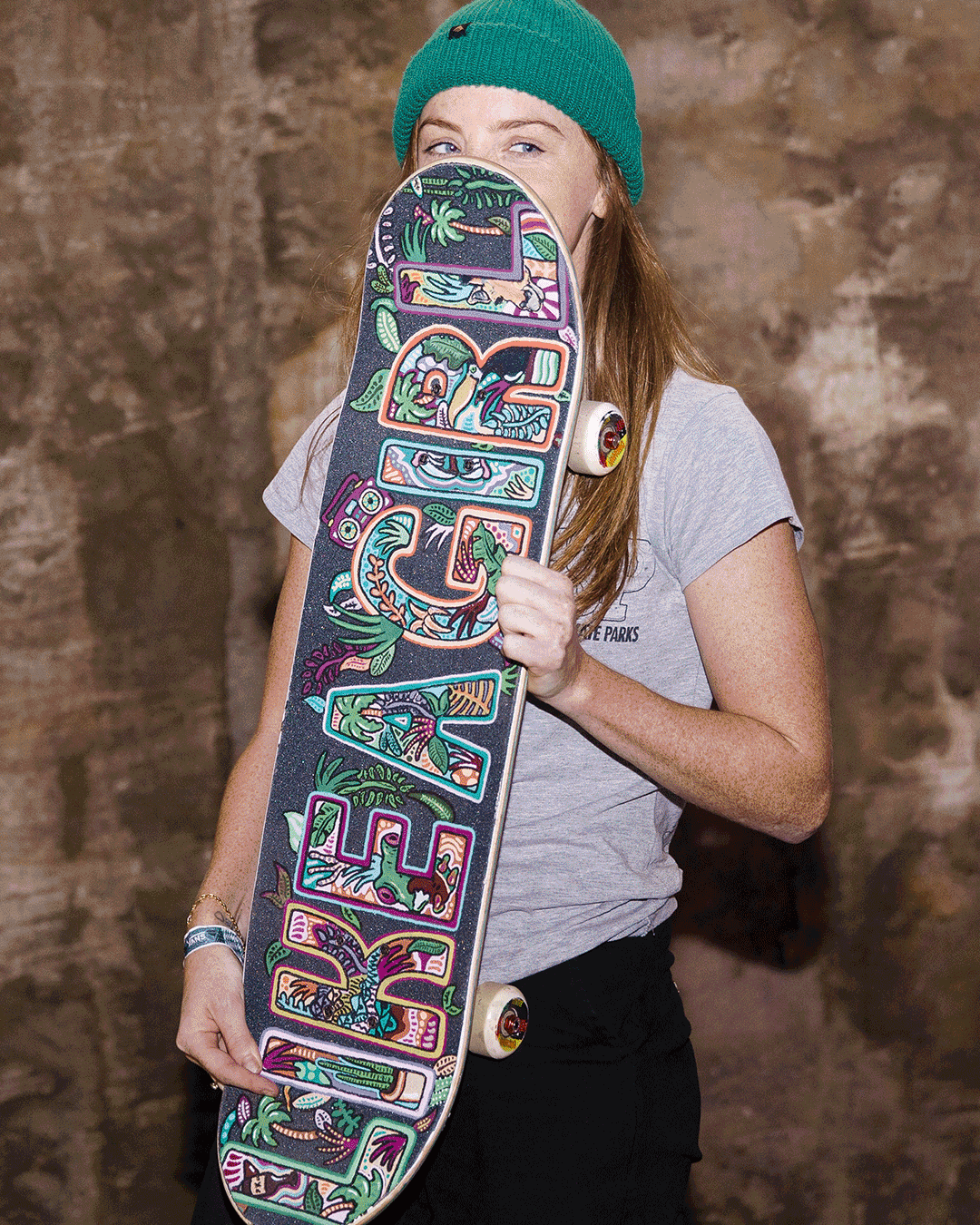 Open Skate
Let's be real, the Cutaway at Barangaroo is the perfect space to channel your inner Tony Hawk with its expansive concrete flooring and stunning sandstone backdrop (cue Tony Hawk Skater Pro soundtrack). From flat rails and funboxes to quarter pipes and half pipes, there is a plethora of skatepark essentials. Grab your mates and practice (read: show off) your skating skills in free Open Skate sessions on Saturday nights across both May and June. It's open to skaters of any skill level but if you can't skate to save your life, never fear. Relish the opportunity to meet the artists and skaters from Transitions and get a behind-the-scenes peek at the show.
Transitions
If you're looking for something different to sink your teeth into on a Saturday night, Transitions is where it's at. A theatrical, immersive performance mixing stunning visual projections with skating, the one-of-a-kind hour-long show allows you to see what it's like to paint with light and sound as skateboarding ignites the stage through responsive technology. Watch on as a bunch of way-too-talented skateboarders glide and grind across the space in a dance-like performance jam-packed with impressive tricks and inspiring visuals. Oh, and if you're an avid skater yourself, be sure to bring your skateboard because the space opens up to the public post-performance.
The Details
What: SKATE by Big hART
Where: the Cutaway, Barangaroo
When: Check out the events and show schedule, here.
Cost: Free
As the cultural epicentre of Sydney, Barangaroo is brimming with events, exhibitions and experiences like SKATE by Big hART. Grab your mates and head down after work or over the weekend to uncover the smorgasbord of things to see, eat and do.
Editor's note: This article is proudly sponsored by Barangaroo and endorsed by Urban List. Thank you for supporting the sponsors who make Urban List possible. Click here for more information on our editorial policy.