We may or may not have zero chill this October. Yep, friendly reminder that you'll score a few extra days off this month and Halloween is right around the corner. Plus, you'll also be working your way through a tonne of festivals. Look—someone has to do it and it may as well be you.
It's time to prepare your mind, body and soul for this month's shenanigans. Read on Sydney—here are 18 things to do this October.

---
Good Food Month
Alarm bells should seriously already be ringing for you this month because anyone who's across Sydney's foodie sphere already knows something big is about to hit our shores. Good Food Month has arrived and this epic calorie blowout will bust your belts majorly this year with all the brunches (we're even throwing a few of our own), lunches, dinners and industry chit-chats you could ever dream of. Check out the full program here.
When: 5-29 October
Where: Various locations across Sydney
Cost: Various prices
Night Noodle Markets
It's time to sip, slurp and guzzle your way through Hyde Park (in true noodle-loving style). Oh yes, Sydney's fave Night Noodle Markets are back to quench your carb-craving tummies. Heads up, there are 40 stalls you'll need to conquer but fear not, we've done the hard yards and found the 10 things you definitely need to try at this year's markets. We know, we're good like that.
When: 5-22 October, Monday- Friday 5pm onwards, weekends 4pm onwards
Where: Hyde Park, Sydney CBD
Cost: Free entry
Brunch Series
Our brunch-needs as a Sydney-sider are absolutely some form of marvellous genetic mutation. That's how we know you'll love the string of luxe, boozy brunches we've lined up for you legends. Yep, this year we've teamed up with the team behind Good Food Month to throw three Sunday brunches at Hyde Park Palms. On the down low—It'll only be the ultimate brunch fest known to humankind (plus you can win tickets here).
When: 8, 15 and 22 October
Where: Hyde Park, Sydney CBD
Cost: $70 per person
Cirque du Soleil: TORUK
This year's Cirque du Soleil is inspired by the epic blockbuster Avatar so expect nothing less than a kaleidoscopic spectacular that'll really put your summer-bod gym workout to shame. Get your tickets here.
When: 19-29 October
Where: Qudos Bank Arena, Sydney Olympic Park
Cost: Various prices

---
Hunter Valley Uncorked
Because wine not? For the Hunter Valley's finest drops (you deserve no less) you'll want to shack up to Balmoral this October. Expect a day of indulging in the best gourmet delights among chill vibes. Get your tickets here.
When: 8 October, 11am-5pm
Where: The Esplanade, Balmoral
Cost: $31 per person
Pinot Palooza
We'll be honest, anything with the word 'pinot' in its name is a massive selling-point for us. It's basically just a mega-party of pinot connoisseurs who constantly hand you drinks and feed you food—definitely our jam.
When: 8 October
Where: Carriageworks
Cost: $65-$110 per person
Underbelly Arts Lab and Festival
This is contemporary Australian art in all its glory. The Underbelly features radical opera, massive installations, architecture and immersive projects that'll get you thinking about the world in a whole other way. Get your tickets here.
When: 7-8 October
Where: National Art School
Cost: $20-$65 per person
Coogee Cider and Beer Festival
This month The Bay is boasting a two-day event with all things beer, beer and more beer (and then some more beer). You'll find 20 craft beer and cider brands from popular breweries like Young Henry's to up and coming brewers such as Pirate Life, Hills Cider and Balter. If it's anything like last year's event, it'll be huuuuge. Get your tickets here.
When: 7-8 October
Where: Coogee Bay Hotel
Cost: $20-$100 per person

---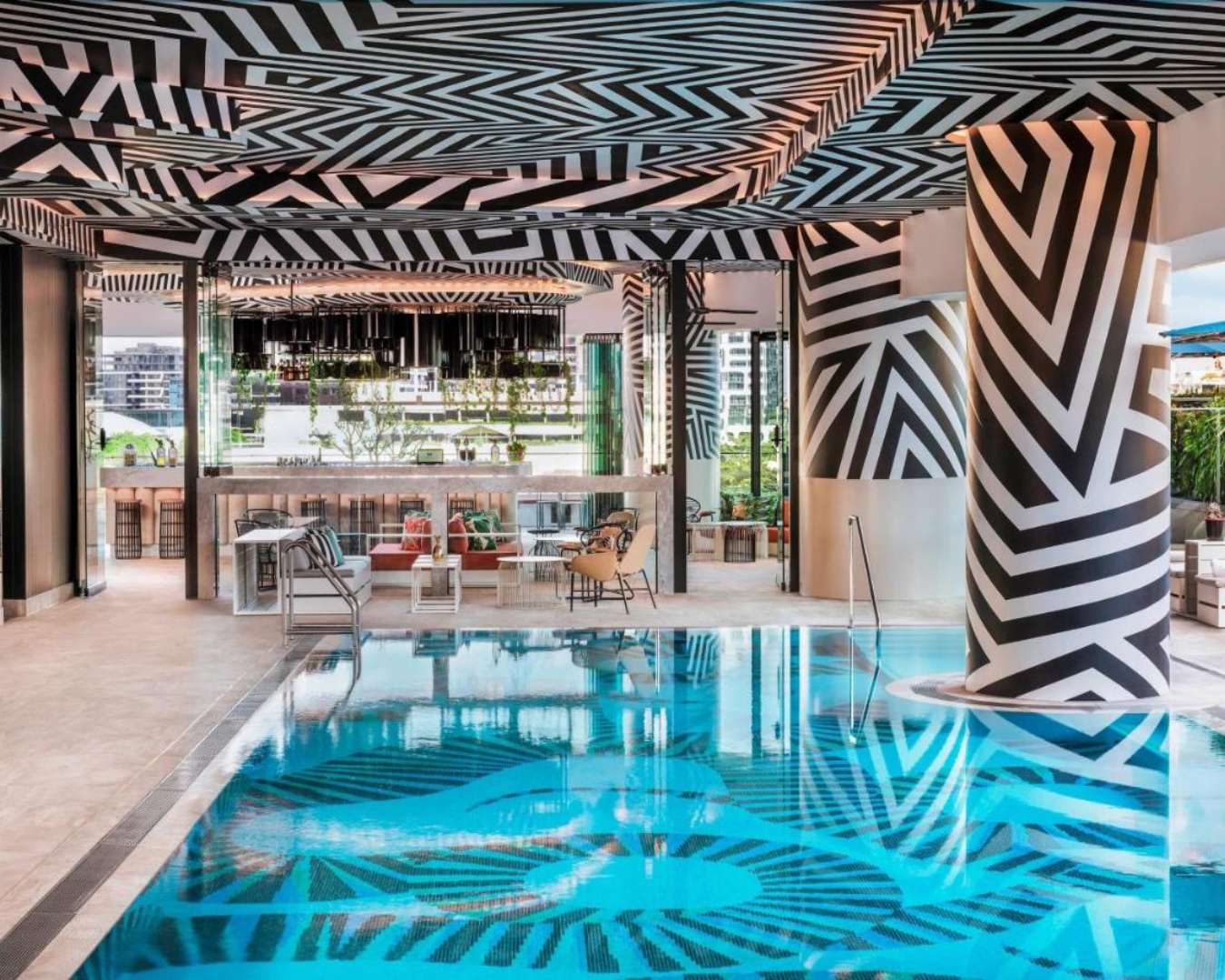 RnB Fridays Live
The super RnB Fridays party is back and damn, the line-up is heavenly for all of you RnB lovers. Hosted by the almighty Fatman Scoop (!!) you'll find the likes of Craig David, Ne-Yo, Kelly Rowland and Kelis at this major throwback event. Get your tickets here.
When: 12 October
Where: Qudos Bank Arena, Sydney Olympic Park
Cost: $99.90-$249.90 per person.
Moya's Liquid Brunch
Let's face it, you'll already be hungover on a Sunday anyway. so what better way to counteract your poor decisions of the night before than to keep your fluids up with a little feast we like to call brunch. Cue comfort food like Vietnamese soup, red snappers (that's a Bloody Mary with gin), pickles, you know, all the good stuff to put you right. Get more deets here.
When: 15 October
Where: Moya's Juniper Lounge, Redfern
Cost: Free entry
Parramatta Lanes 2017
Prepare your bodies team, Parramatta Lanes is back. For the full low-down, you'll want to head right here. Some say they've never looked at food the same way after this juggernaut festival. Others are still recovering from last year's shenanigans. But what everyone can collectively agree on—It will be down-right, undeniably epic. Period.
When: 10-13 October
Where: Various locations
Cost: Various prices
Antenna Documentary Film Festival
Doco fans unite, Antenna is returning for the seventh year and we're low-key freaking out already. It's the ultimate binge-fest to watch with a heap of important issues tackled by directors and panellists. Check out the program here.
When: 10-15 October
Where: Various locations
Cost: Various prices

---


Liveworks
It's the year 2017, experimental art is all the rage. Trust us. Forget all previous immersive exhibitions because this one is bloody amazing. The featured artists are seriously taking risks with solo performances on what it means to be human and intimate experiments with the love hormone. Check out the program here.
When: 19-29 October
Where: Carriageworks
Cost: Various prices
Lost Picnic
Your classic boutique festival for foodies has arrived (well, almost). This picturesque boho-inspired gathering means delicious gourmet hampers, barefoot dancing, live performances and magic tricks. Get your tickets here.
When: 15 October, 12pm-8pm
Where: The Domain
Cost: $99 per person
Foodie Ride
Pedal your way around the backstreets of Alexandria on what is basically a certified calorie-neutral foodie bonanza. You'll be guided around the hidden chocolatiers, bakeries and gelato manufacturers and the only thing you'll need to bring (other than your fab appetite), is a pair of wheels and helmet! Get your tickets here.
When: 21 October, 10:30am-1:30pm
Where: Pride of Redfern Espresso
Cost: $20 per person

---
Haunted Gardens
For all you seriously whacked out peeps who actually enjoy the sensation of pure fright, we've pulled this one out for you. This adult only event (read: it's scary AF) includes booze, canapes, tunes and a tour of the gardens in the dark hours of the night. And yep, you're obvs going to dress-up, it's Halloween—duh. Get your tickets here.
When: 28 October, 8pm-11pm
Where: Eden Gardens, Macquarie Park
Cost: $50 per person
Pumpkin Carving Workshop
Halloween. Check. Pumpkin. Check. Start hammering out your haunted creation this year because everyone knows it's not really Halloween unless you attempt the whole pumpkin carving thing. Enter: this workshop. Plus, you're guaranteed to do an alright job with a tonne of tips and tools on tap at this one. Get your ticket here.
When: 31 October, 9:30am
Where: Maiden Theatre, The Royal Botanic Gardens
Cost: $65 per person
Festival of Nonna
Fact: there's no such thing as too many Italian festivals. Get set for the finest string of dinners known to Sydney-siders—The Festival Of Nonna. These family dinners were epic last year and will be no different in 2017, think family dinners prepared by Sandhurst Fine Food's guest chefs and their mums. Get your tickets here.
When: 22-26 October
Where: Various locations
Cost: $65 per person
Here's more info on those boozy brunches we're throwing!
Image credit: Good Food Month