While travelling overseas for a mammoth trip is all well and fun, spontaneous road trips are an Australian rite of passage. And the thing that has really been putting the cherry on top of a local getaway is the mega movement of tiny houses.
NSW is speckled with mini hideaways that have been designed small in order to be totally eco-friendly. With beautiful natural surroundings to boot, these tiny getaways take your off-the-grid dreams to a whole new level. So, as the tiny house wave continues to surge, it only makes sense to have a festival dedicated entirely to these innovative abodes. And that's where the Tiny House Carnival comes in.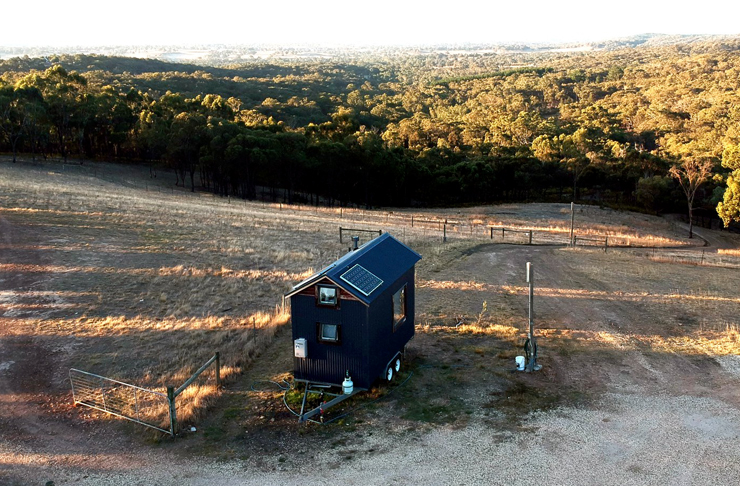 Hosted in Sydney and spanning two-days, the carnival will feature a range of talks that delve into everything you need to know about sustainable living, as well as the social, economic and environmental impact of tiny living, and all things inspo if you've ever dreamed of putting together your own tiny house. You'll also get to meet a bunch of absolute legends and leaders in the world of tiny homes.
Alongside this, a bunch of houses will be on display from the likes of Build Tiny (the guys that practically pioneered the tiny house RV industry), kings of the little cottage Häuslein Tiny House Co., TinyPODS, Tiny Away, Designer Eco Tiny Homes, Urban Caves (who have manufactured and installed over 40 backyard cabins in the Blue Mountains), Tiny Life Creations and a whole heap more.
Head here for more details and to grab your tickets.
The Details
What: Tiny Homes Carnival
When: Saturday 7 and Sunday 8 March
Where: St. Ives Showground, Mona Vale Road
Cost: One-day pass – $35 ($45 at the door), full weekend pass – $65
For more fun stuff to do this weekend, head over here.
Image credit: JR's Eco Hut and Build Tiny