This is the weekend we've been waiting for Sydney.
The lockout laws are behind us, the weather is looking pretty alright and we've all got Monday off work. If you're wondering what to do with a whole extra day this weekend—what to eat, where to party and what's open—don't worry, we've got you covered right here.
From cultural festivals heroing Australia's rich First Nations' history and heritage, to late-night long weekend parties and weird and wacky Aussie food mashups (lamington croissants, Milo milkshakes and Vegemite pizzas), here are 15 epic events and happenings to check out this long weekend.
Yabun Festival
CAMPERDOWN
Held on January 26 on the traditional lands of the Gadigal clan, Yabun Festival is the largest one-day gathering designed to champion "Always Was, Always Will Be" and Aboriginal and Torres Strait Islander's rich, important and storied heritage.
Since 2001 this free event, featuring live music, a bustling market, cultural performances and more, has served as a celebration of indigenous culture on an otherwise contentious day. Plus, you'll want to make sure you get down to witness the pure magic that is Kobie Dee.
When: Sunday 26 January, 11am - 7pm
Where: Victoria Park, Camperdown
The Vigil
Barangaroo reserve
Hosted for the first time last year, this all-night vigil offers another special opportunity to celebrate Australia's Indigenous past. From dusk until dawn, you'll hear live music from Dan Sultan and guests, as well as choral and poetry performances. Hosted on the eve of Australia Day, The Vigil marks the last night before the arrival of the First Fleet, and is a rare opportunity to experience the resilience, beauty and joy of First Nations culture across time and as it is today.
When: Saturday 25 January 8pm until Sunday 26 January 6am
Where: Barangaroo Reserve, Barangaroo
Bogan Brunch At The Rook
CBD
The Rook might have recently rebranded as a styled-up city spot for tea-inspired gin cocktails served in dainty teapots, but come Saturday, it's the place to let your Brown Cardigan spirit loose and embrace your inner bogan. The menu covers off Aussie icons like party pies, Bunning's style sausage sandwiches, prawn skewers, potato salad and plenty of coconut-covered lamingtons. And because rosé is the new chardonnay in 2020, you're in for two hours of bottomless pink wine too. They'll be blaring the Hottest 100 and tickets come in at a very nice $49 per person. Lock it in here.
When: Saturday 25 January
Where: The Rook, Sydney
Back For This Weekend Only: Textbook's Lamington Croissants
ALEXANDRIA
Arguably, we've put croissants through a lot. Cronuts, cruffins, croisffles—there were some abominations in there but all this Frankenstein-esque experimentation has left us with one perfect, uniquely Australian specimen: the Lamington Croissant. Textbook Boulangerie-Patisserie owner and pastry chef, John Ralley, is responsible for this modern miracle, which first sprung into existence last year. Made from the base of a chocolate croissant (which itself was made using local Pepe Saya butter), fresh cream, strawberry jam and dustings of desiccated coconut. It's here for a good time, not a long time—don't miss out!
When: Available Saturday 25 January - Sunday 26 January (Closed Monday)
Where: Textbook Boulangerie-Patisserie, Alexandria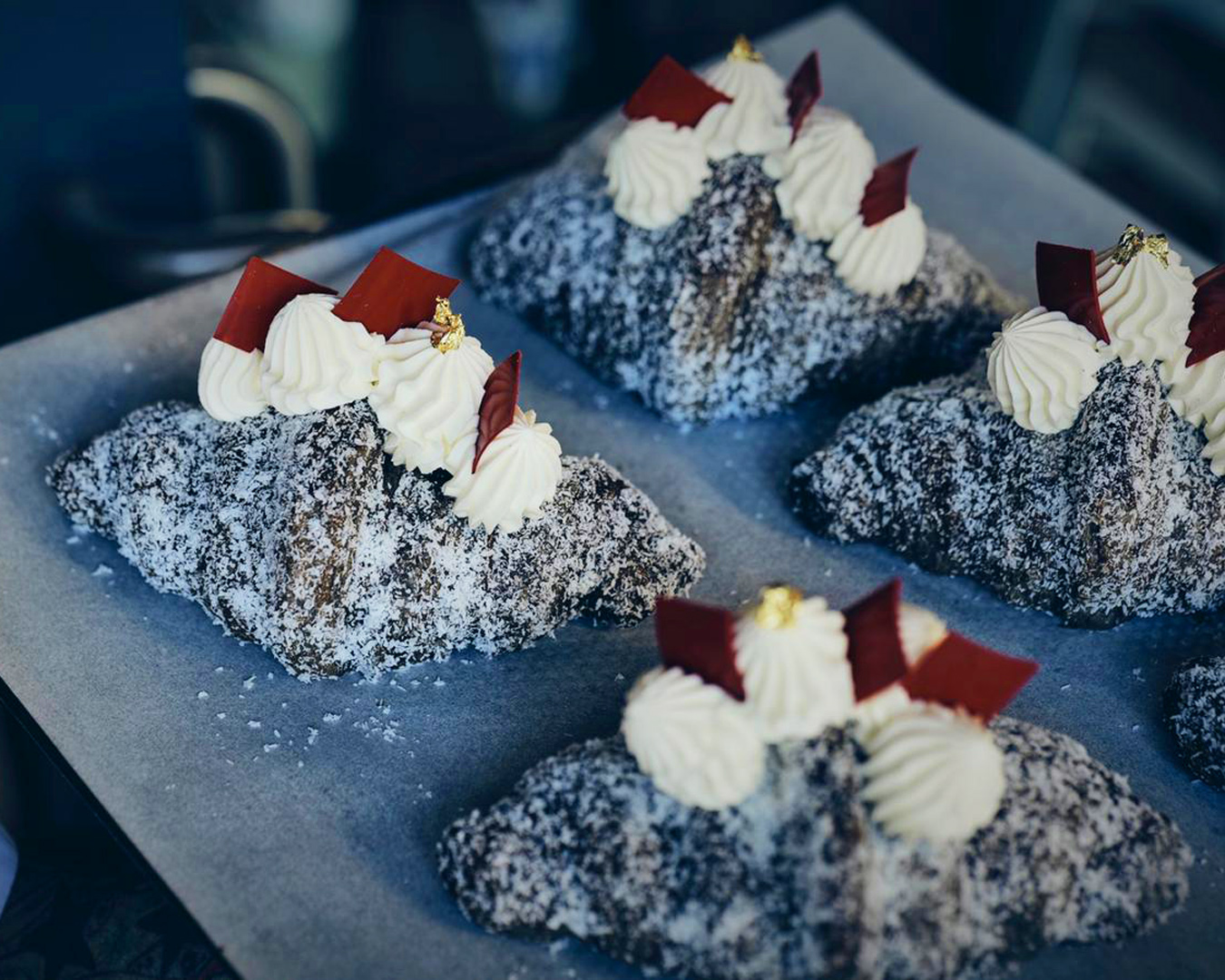 POOF DOOF
CBD
POOF DOOF, Merivale's queer, sonic, multi-room wonderland, will be closing out January with their biggest and best night so far. Brace yourselves for Sneaky Sound System who will be delivering their funkiest and down-right juiciest live set yet. They will be joined by an all-star line-up that includes Jonny Marsh, Troy Beman and, drumroll please, Sveta. Poppin' off upstairs will be Snap Crackle Pop with DJs Charlie Villas and Pineapple Pineapple with special performances from Dizzy Bility and Alright Hey. There are drinks packages and good times to be had, head here for more details.
When: Saturday 25 January
Where: ivy, Sydney
Australia Day At The Australian Heritage Hotel
THE ROCKS
If cans of icy cold VB for just $2 a pop sounds like your kind of Australia Day, listen up. To celebrate a classic Aussie beer and an iconic Aussie beer drinker slash Prime Minister (one that at least tried to take action on climate change), the Australian Heritage Hotel will be slinging $2 VB and Hawkes tinnes all weekend. But you'll have to get in quick (quicker than Hawkie skulled that yardie) because this offer is only available for 15 minutes at a time. And if VB's not your fave, the Australian Heritage Hotel has a big select of craft beers to quench your (not so hard-earned) thirst too.
There'll also be Pimms on tap, beer paddles celebrating each state, the Australian Open on the big screen and of course the Hottest 100 playing all day. On the food front you can expect crocodile san choy bow, a kanga sanga and a Caramello Koala chocolate cheesecake.
And on Monday, get ready for a Bloody Mary bar to help set you straight before the working week. More details are here.
When: Saturday 25 January - Monday 27 January, 11am - midnight
Where: Australian Heritage Hotel, The Rocks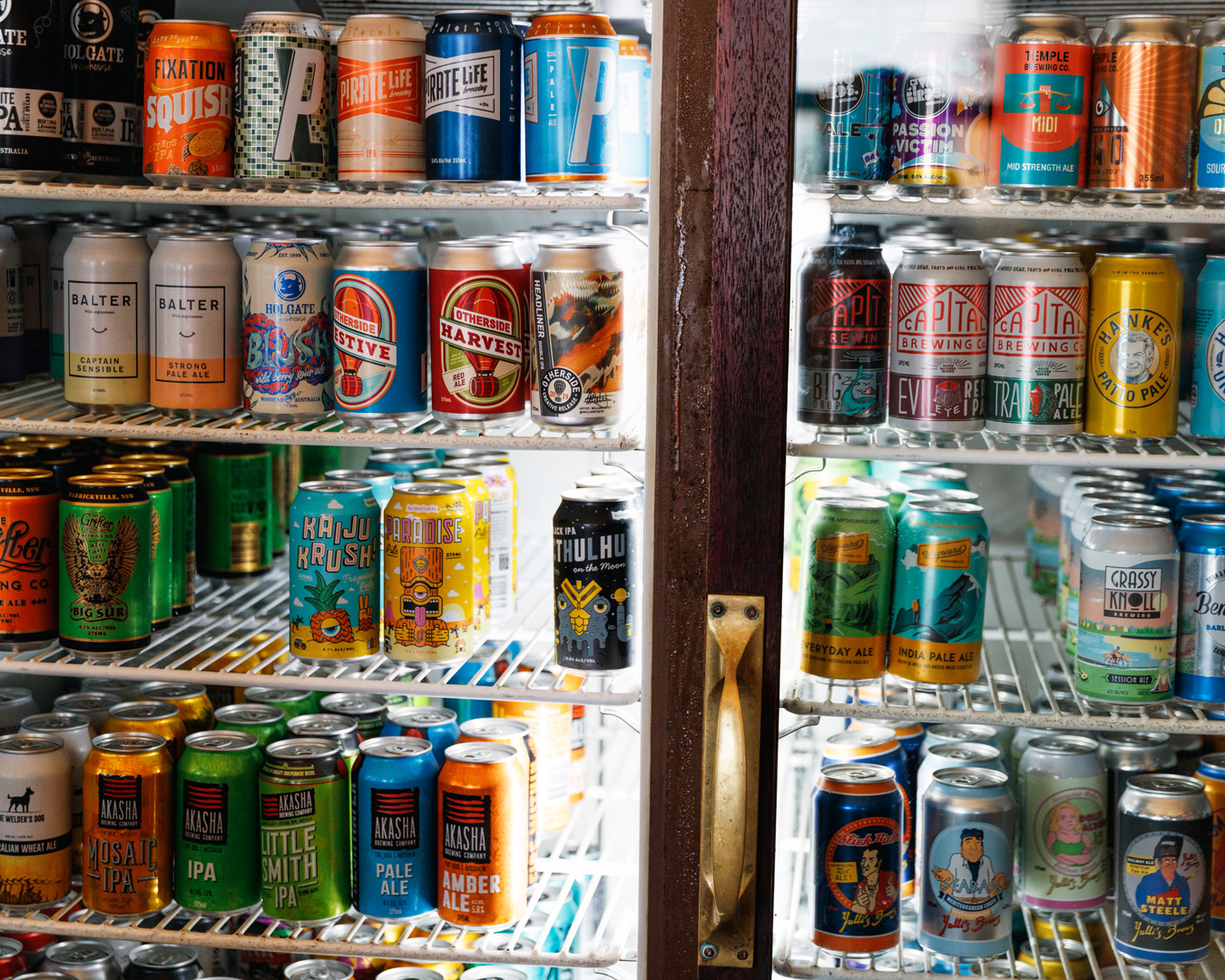 Canteen Classics At The Glenmore
The Rocks
To help you get into the Aus Day long weekend spirit, The Glenmore has come up with a "canteen classics" menu designed to take you back to recess and lunchtime rounds of tip. Expect fairy bread, chip sandwiches, sausage rolls and more (TBC on whether Pizza Pockets, frozen Strawberry Moove or Eucalyptus Drops will make an appearance here).
And because your school days are behind you, you're allowed to enjoy 4 Pines brews via a special pop-up bar, a rooftop party with the Hottest 100 on full volume on Saturday and $12 recovery Bloody Marys come Monday.
When: Saturday 25 January - Monday 27 January, 11am - midnight
Where: The Glenmore, The Rocks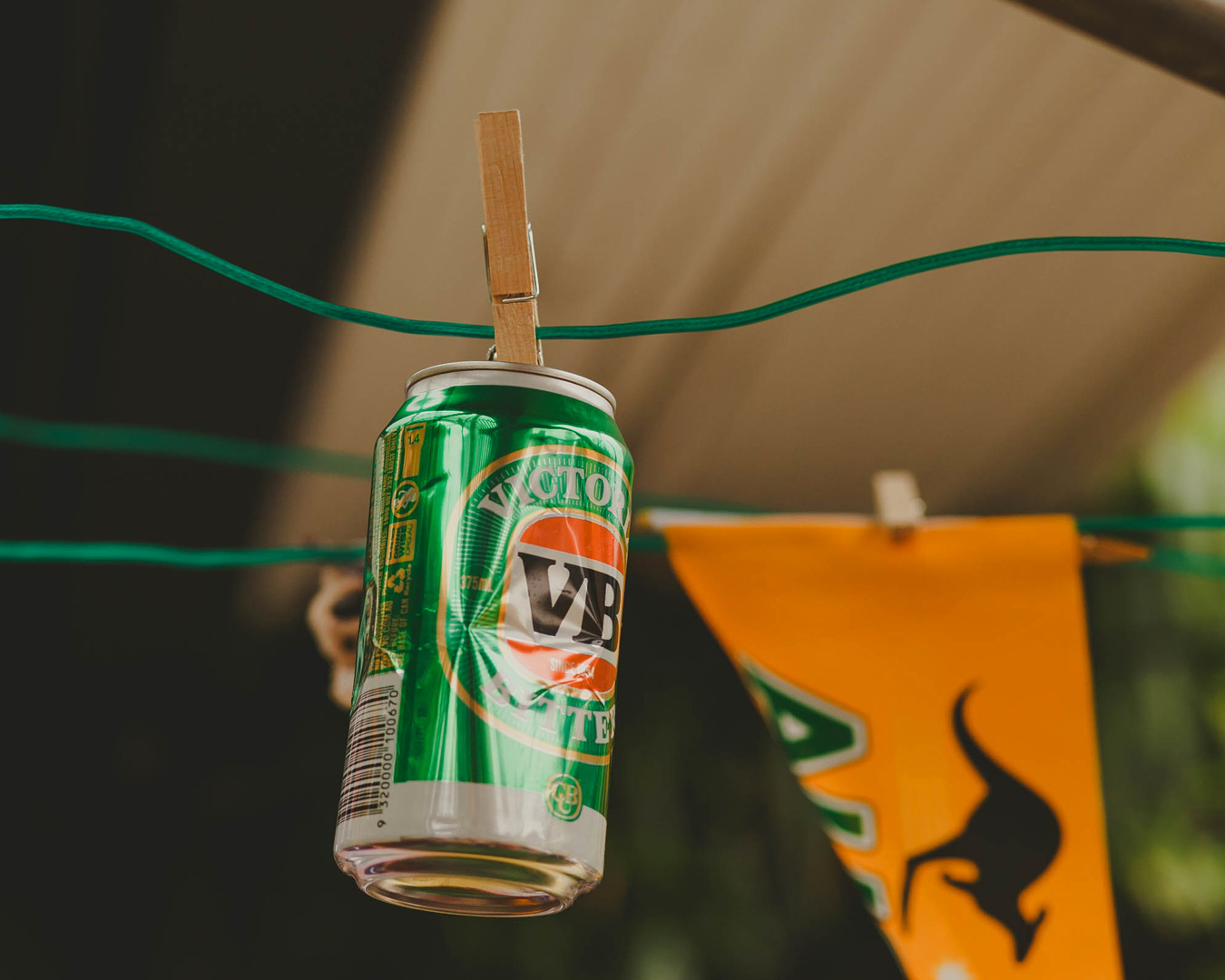 Australia Day At Manly Wharf Hotel
Manly
Celebrate the long weekend by the water at Manly Wharf Hotel. Cocktails and the Hottest 100 on the jetty Saturday will be the perfect pregame for the local DJs spinning into the night. If you can rally for round two on Sunday then you can expect a killer performance from DJ August and plenty of opportunities to gorge yourself silly on sausage sangas and a controversial but delicious cheese and vegemite pizza.
When: Saturday 25 January - Monday 27 January, 12pm - late
Where: Manly Wharf Hotel, Manly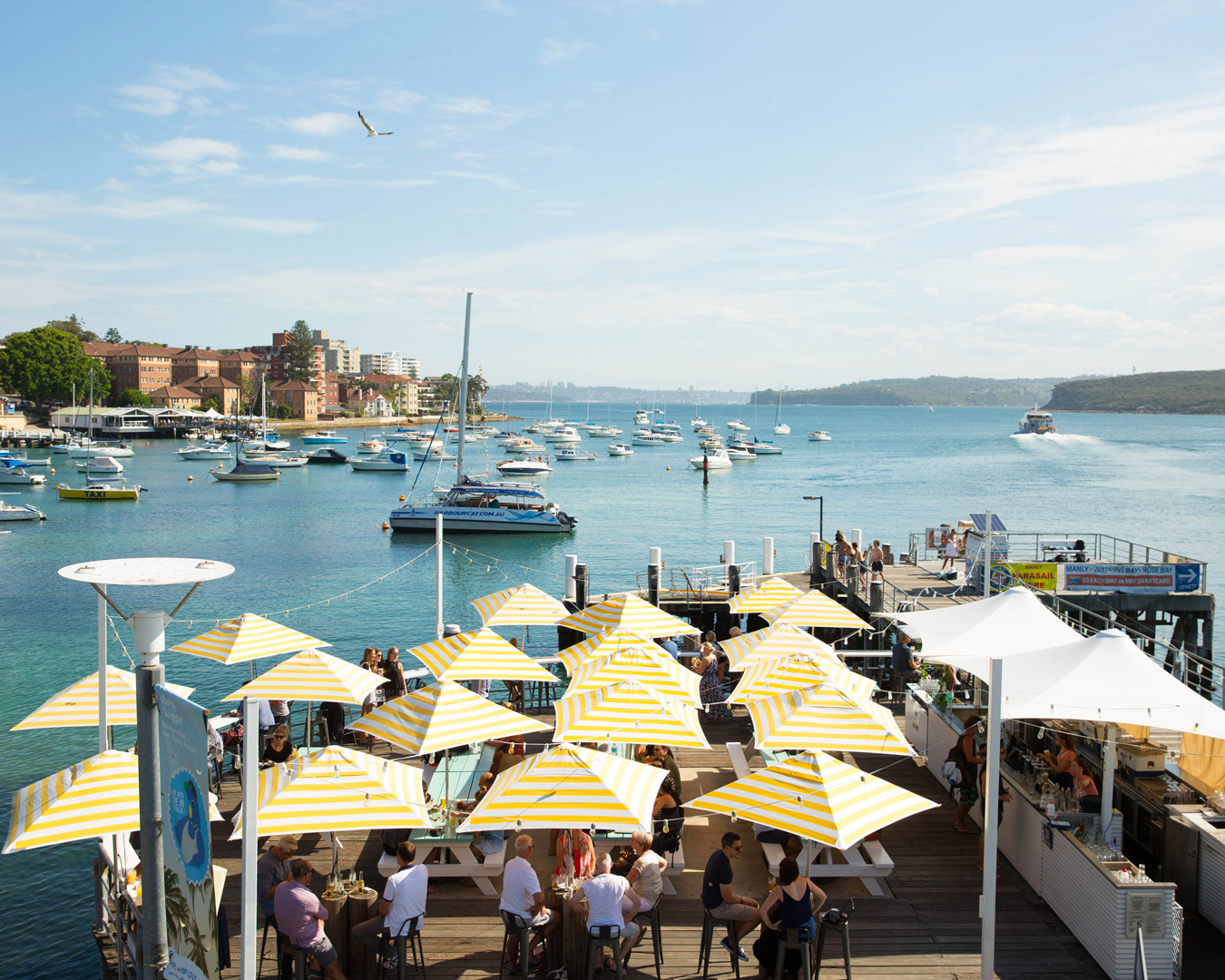 Aussie Treats At Speedo's Cafe
Bondi
Speedo's special Australia Day menu is an ode to classic Aussie childhood treats. Each mashup is totally off the wall and, unsurprisingly, Instagrammable as all hell.
Kick off with "The Rip Snorter", a triple shot Milo shake, topped with whipped cream and served up in a Milo tin. The "Throw a Shrimp on the Barbie" features zero prawns, just Tim Tam batter (sign us up) infused with espresso and served with extra Tim Tams for dunking or performing a very meta Tim Tam slam.
The "Bloody Ripper Mate Shake" is a butterscotch caramel milkshake topped with whipped cream, butterscotch popcorn and a Caramello Koala. The "Aussie, Aussie, Aussie Waffles" should leave you feeling a bit patriotic (or sick, we'll let you decide). We're talking a lamington waffle chocolate jaffle with coconut, Caramello Koala ice-cream, Iced-Vovo strawberry jam and fruit (to make it healthy).
When: Available Thursday 16 January - Tuesday 28 January
Where: 126 Ramsgate Avenue, North Bondi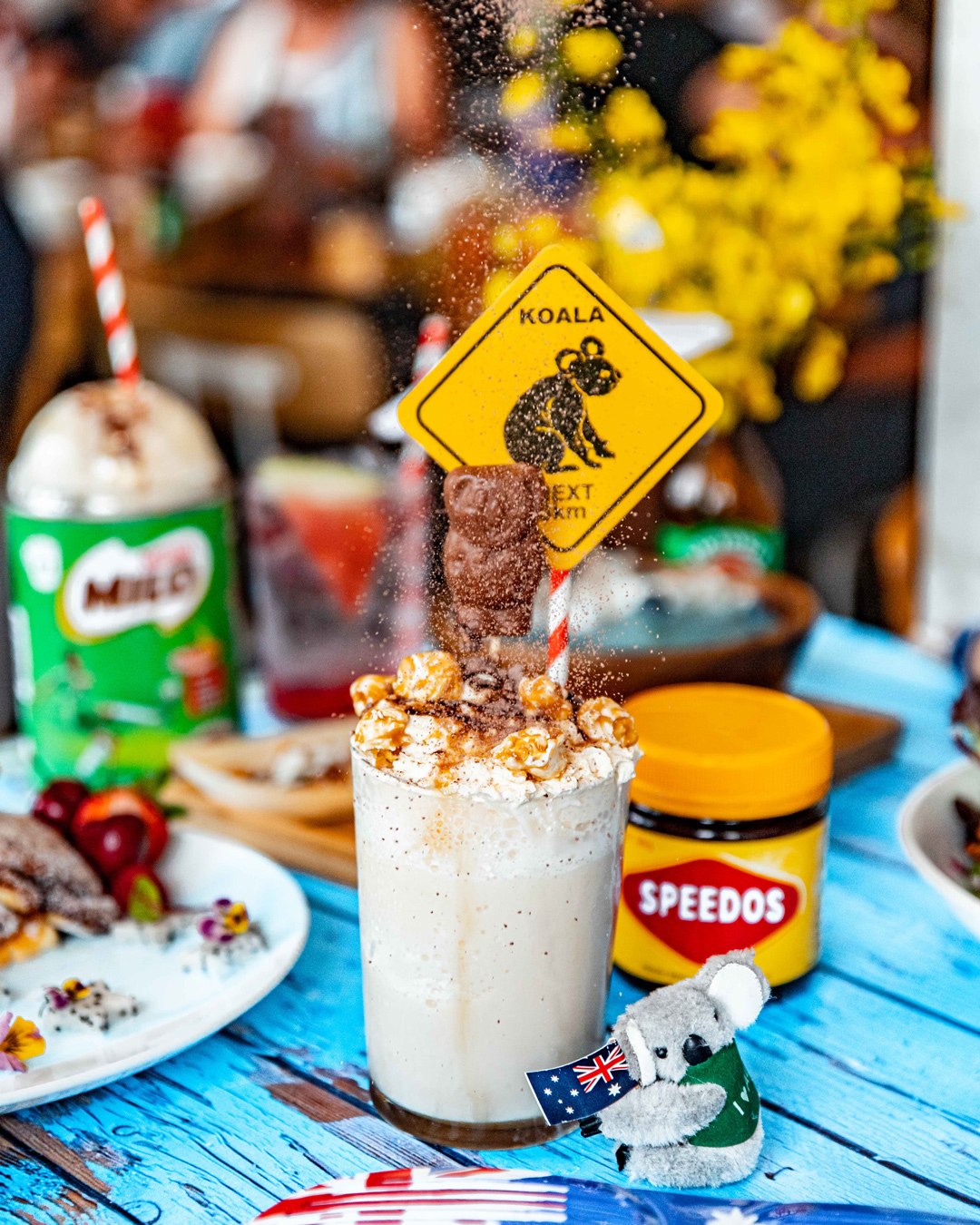 The East Village Beach Club
Darlinghurst
Opening just in time for the Australia Day long weekend, the rooftop terrace at East Village has become home to a bouncing inner city beach club. Along with East Village's hard-to-beat city skyline views, you can expect 90s era Tropicana vibes—Midori Illusions, Blue Lagoons and Whisky Mountain Dew served in beach buckets.
There will also be Pina Colada and Rosé slushies, as well as share plates by way of a new tapas menu that includes freshly shucked oysters from Merimbula, mini prawn rolls, tater tots with goats curd and more.
When: Saturday 25 January - Saturday 29 February
Where: East Village Sydney, Darlinghurst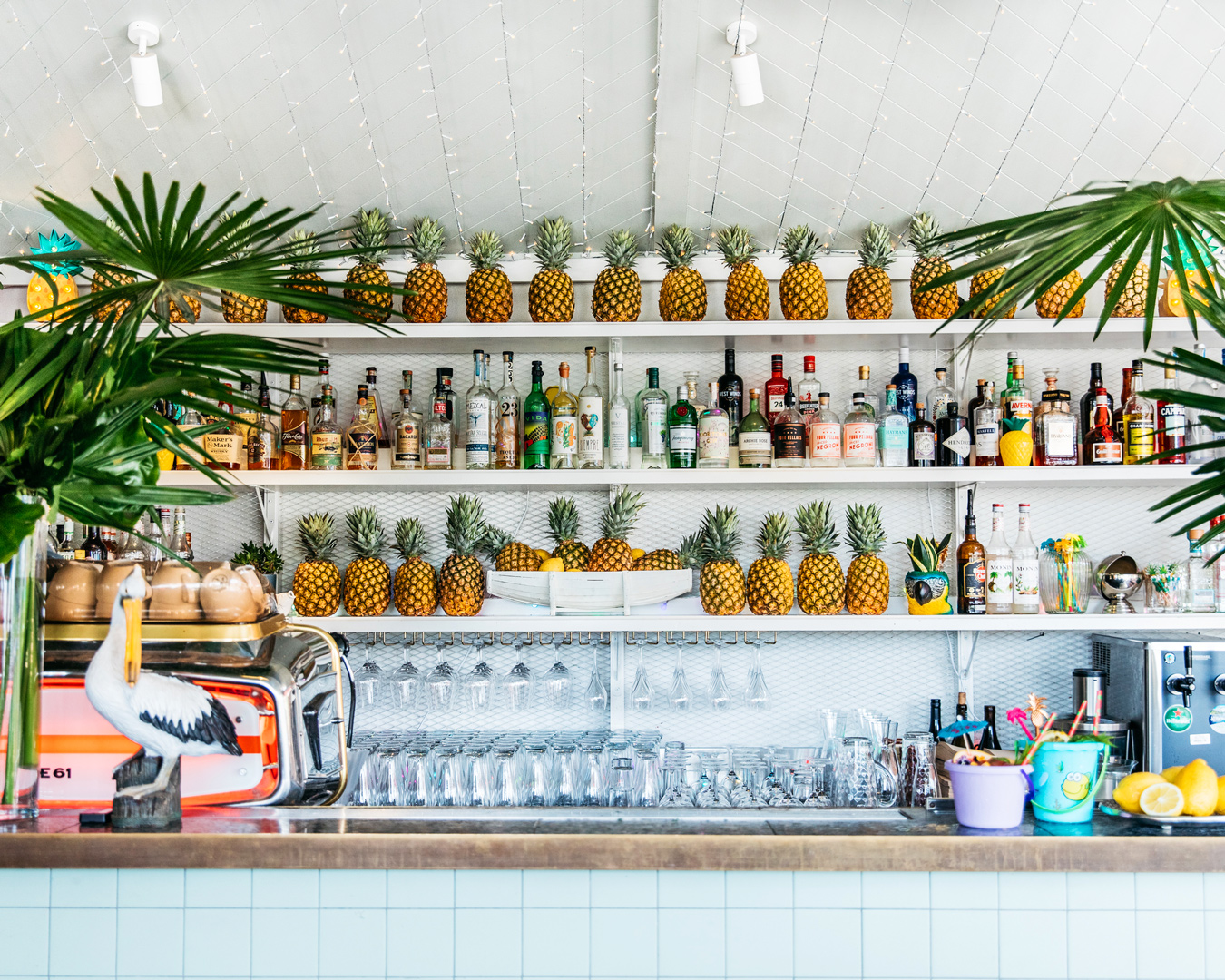 January Long Weekend Hottest 100 Beers Carpark Party
Petersham
Grab the SPF and a couple of your loosest mates for an epic carpark party celebrating the hottest hits and the coolest beers of the previous year. Counting down Triple J's Hottest 100 hits as well as the GABS top 100 beers of 2019, let's just say all the records will be broken here. A paddling pool and barbeque will be in full effect too. Head here for more.
When: Saturday 25 January, 12pm - 5pm
Where: Petersham Public House Carpark, Petersham
Yulli's Brews Bonza Bonanza
Alexandria
If you're vibing some live music this weekend, Yulli's Brews is set to be hosting 15 bands across the long weekend. From their enormous garage-like brewery in Alexandria, you'll be treated to the sweet sounds of local acts from the Bonza Records crew like Tuppaware Party, Breizers, Joseph Liddy & The Skeleton Horse, The Van Demons, Rufflefeather, Los Monaros, Shelley's Murder Boys, Liquid Time and many more. Of course, being Yulli's, there'll also be vegan chow and their full suite of epic craft beers. And, being Aus Day, there'll also be a thong-tossing contest too. More info is here.
When: Friday 24 January - Monday 26 January
Where: Yulli's Brews, Alexandria
For more things to do this weekend, head over here.
Image credit: Manly Wharf Hotel, Textbook Patisserie, Australian Heritage Hotel, Steven Woodburn, Manly Wharf Hotel, Speedo's, Kitti Gould